The Memorial
My first year at my current job, one of my students passed away. He was medically fragile to begin with and his body just finally gave out. It was very hard on everyone. I remembered crying and asking a veteran co-worker if this kind of thing happened all the time.I work with special needs students and many have disorders that cause various health problems. If it were to happen frequently, I don't know if I could handle it. She said it happens, but not very often. It was either my 2nd or 3rd year that a teacher's aide passed away. That was a total shock. She was young, healthy, and a new mother. She passed away in her sleep. I am still not sure what happened. I heard it might have been a heart defect. Our department pulled together and created a memorial for the two that had passed.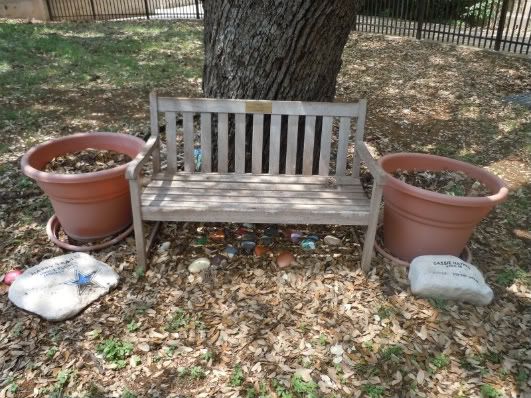 I knew about the bench, planters, and rocks (engraved with the names of the deceased) but I did not know about the stepping stones. I was walking up to the bench and something shiny caught my eye. I brushed away the leaves and dirt and found this: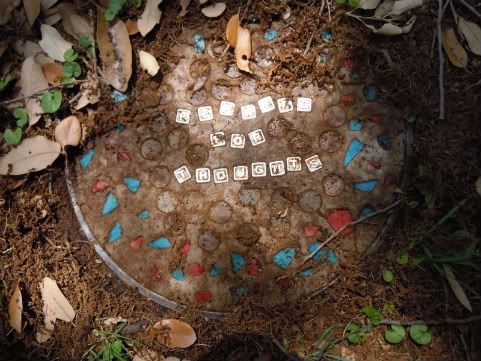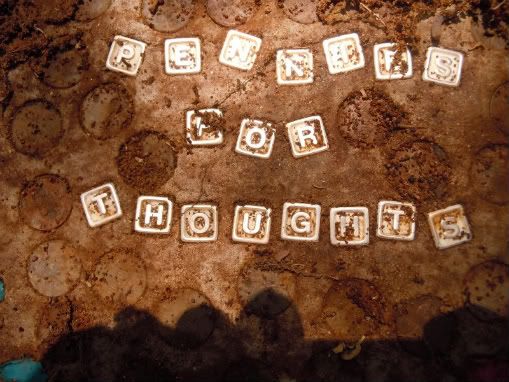 There were many more....each very unique and special, created by our students.
My favorit part of the memorial is up in the tree: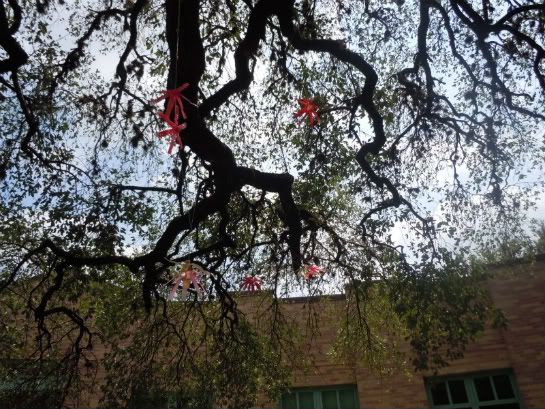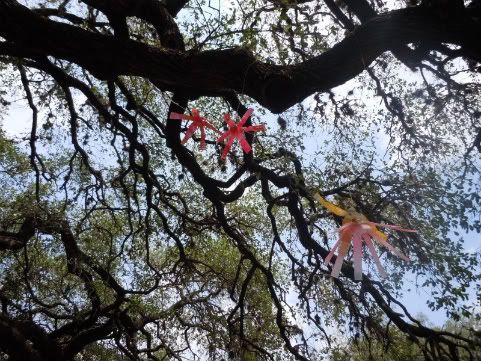 Here is a closer look: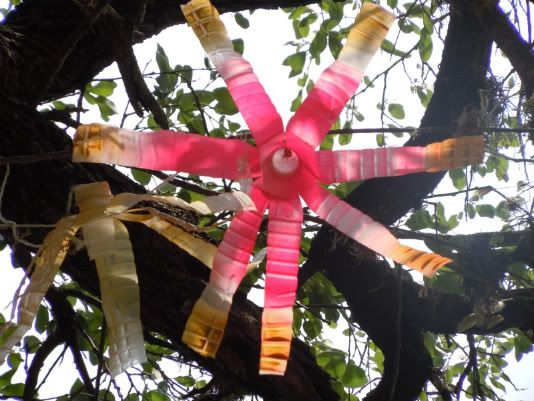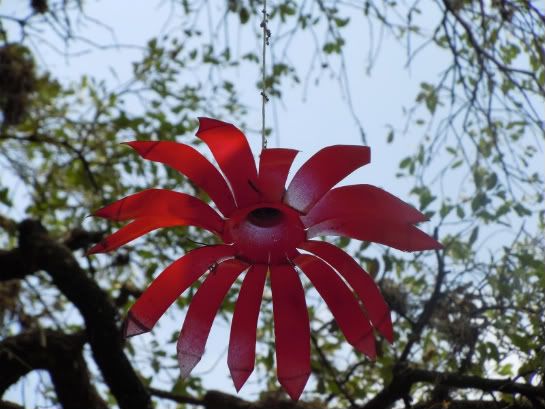 They are flowers made from 3 liter soda bottles. Beautiful!