Surprise!!!
If you have never been part of the planning and execution of a surprise party, I suggest you do so. It's quite the rush!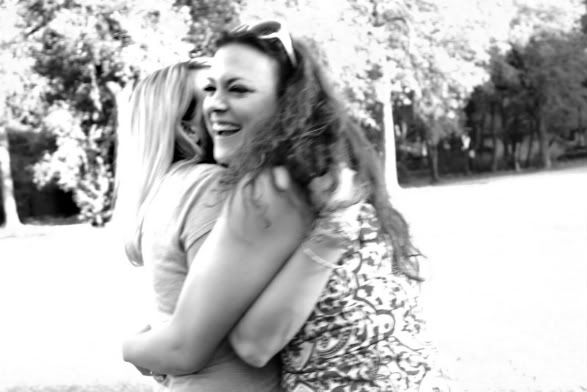 The lovely blonde that I am nearly squishing to death is my life long friend, Miss Bee. She has recently earned her Master's degree and that's cause for a party. Her boyfriend put together a crack team of party planners to help him put together the surprise party. Here is "the team" at our first meeting: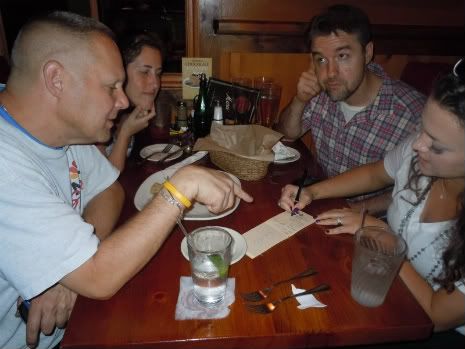 I was in charge of the invitations, guest list, and distracting Miss Bee on the morning of her party.
Several e-mails, text messages, and one meeting later, it was time for the big Day. I took Bee out for coffee, and then to Waterloo Records, Lush, and Whole foods. We arrived at her house and she noticed all of the cars on the street. She said something like, "What's going on with all the cars?" I remained quiet. We pulled up to her house and she said "Why is their a balloon on my mailbox?" I stayed silent. Then, she saw her boyfriend waiting for her with the biggest smile on his face:
She walked up the path and saw these people:
And these people:
Here she is: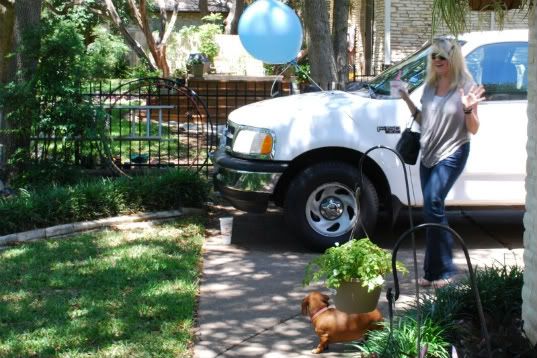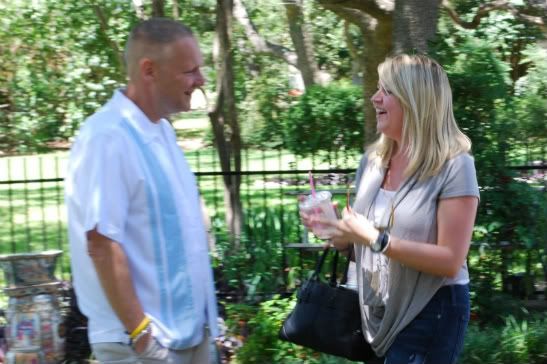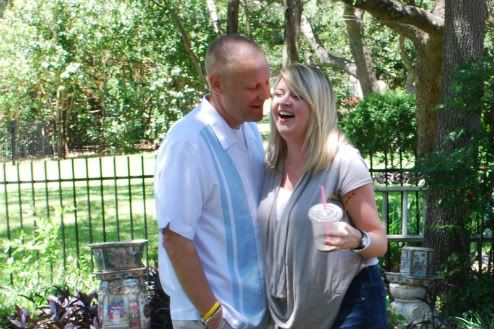 Here is the Team: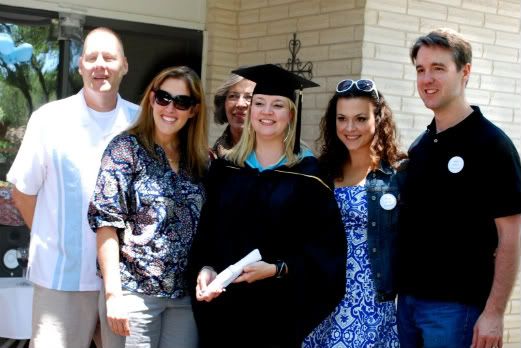 See the brunette standing in between Miss Bee and her boyfriend? Well, she was in charge of the decorations and let me tell you, she did one heck of a job!
Napkin rings with Miss Bee's face on them!
Candy with Miss Bee's face on the wrapper!
There were also lovely centerpieces and beautiful flowers.
Let's get to the cake: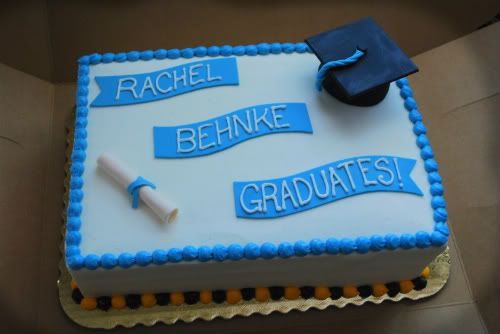 Do you get the reference? If not, you were not a girl with a television in the 90's.
Friends help other friends with their tassel before a photo op.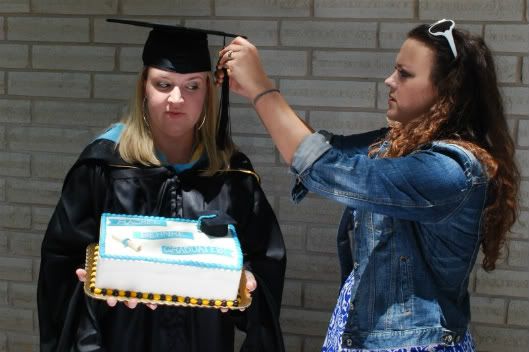 A few more: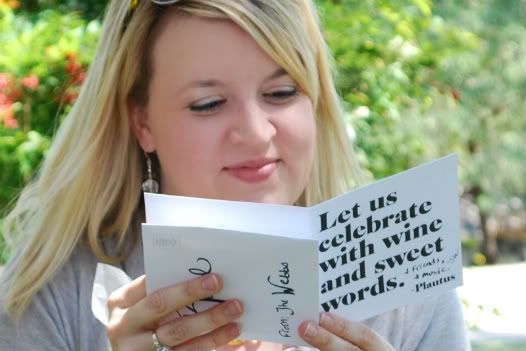 Her brother declared that Miss Bee was no longer "Miss Bee." No sir, she has a new name. One that came with her degree......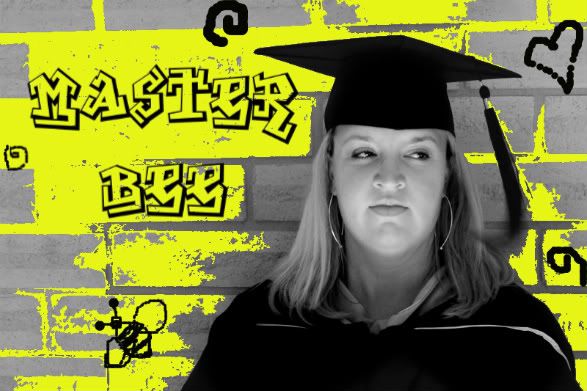 Congratulations, Bee. You did good.