3 Things
1. You know I love me some beauty products. I also love samples of beauty products. I have often bid on sample packages from sephora or ulta on ebay. My friend Cristie recently told me about
Birchbox
and I jumped all over it. See, Birchbox is a service that sends you samples every month. You pay $10.00 month and they send you a handful of samples every month. Plus, if you decide that you want to purchase a full size product that was featured in that month's birchbox, you can do so at a discounted rate. I decided to give the service a try and I received my first Birchbox just the other day.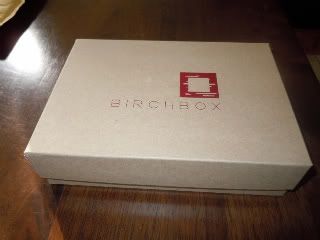 normally, the box is pink but they changed it up for April... I think it had something to do with going green.....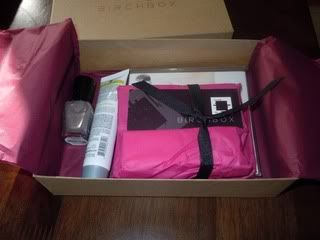 I love getting things in the mail (other than bills and crappy coupon packs that are filled with coupons for carpet cleaning and garage door repair).
Here are the items that were wrapped up in the pink tissue paper: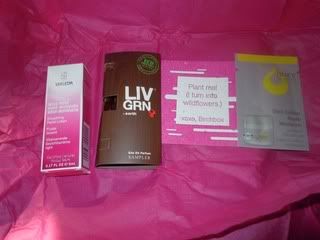 The box contained the following:
Juice Beauty, Green Apple Peel (tried it last night and liked it. The tingling (burning) sensation must mean it's working)
Liv GRN, Earth Eau de Parfum (smells nice)
Weleda, Wild Rose Smoothing Facial Lotion (good stuff)
Zoya nail polish in Jules (a pretty nude shade with shimmer)
Extre/Bloomin, Seed Paper (not sure about this one)
Ok, enough about skin care and what not. On to the next item!
2. We had to have the car serviced and the repair center gave us a volvo convertible as a loaner car. I drive a Volvo s80 Sedan, so this little convertible was a nice change.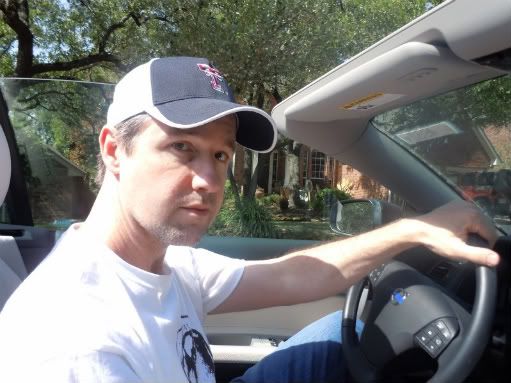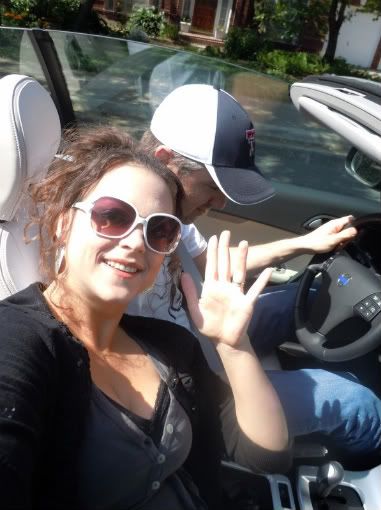 I told Dale that it felt like we were on vacation.
3. Dale and I went to a hamburger place for lunch. Here is a little tip, never order a salad at a burger joint.
This is the type of salad you might want if you prefer Ranch dressing. Ranch eaters don't care what the salad tastes like because they can only taste the ranch dressing. Blech.
In Other News:
I think I am going to take a stained glass class this summer. Why not? I think I will be good at it.