2 Years in 342 Pages
I got something in the mail.......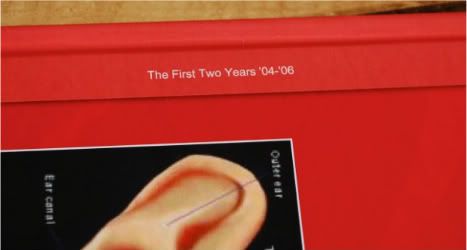 What's this?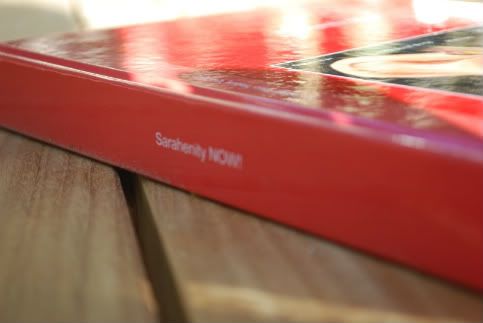 Could it be?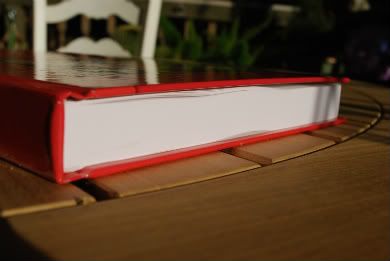 Some sort of book?
YES!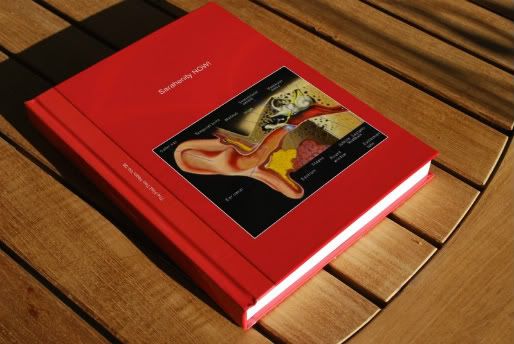 Sarahenity Now! The first two years (2004-2006)!!!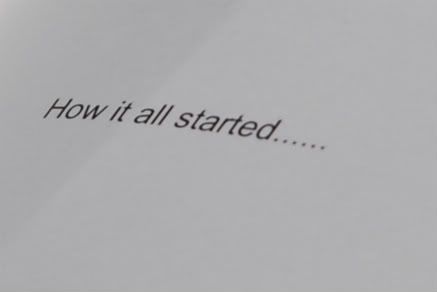 I saw an add for
blog2print
and jumped on it!
here is a description of their service taken from their website:
Next time someone asks "How can I print my blog?" send them to Blog2Print. With a couple of clicks, you choose a cover, the posts you'd like to include, and you're on your way to creating your own Blog Book!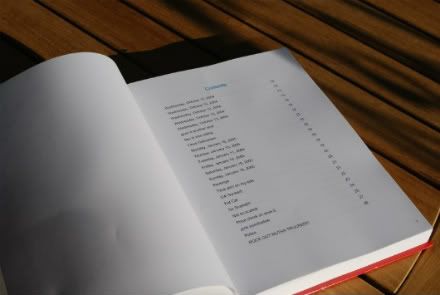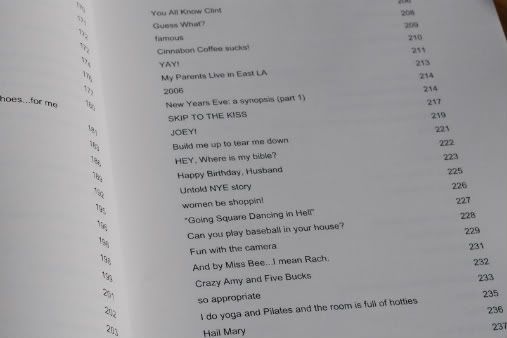 I have been blogging for quite some time, so I have a lot of material here bub. Blog2print would only allow about 2 years worth of material per book. For a book that size, the price was mighty high. However, it was a very easy service to use. The only complaint is I had to copy/paste the comments into the book (digital version) myself. I like my comments, they are sometimes the funniest part of the blog.
I love that they included a table of contents!
I also love the layout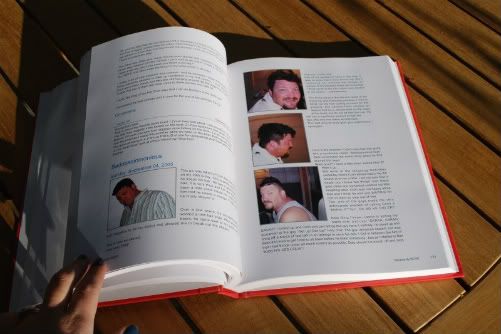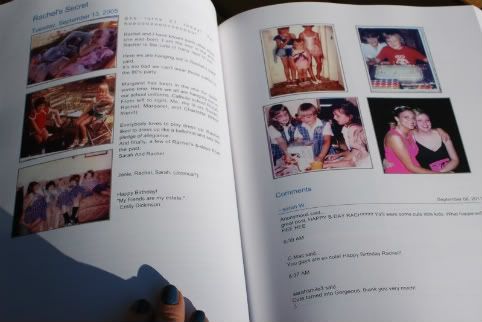 My blog book contains 338 blog entries and 342 full pages. It covers a period starting on October 13th, 2004- October 26th, 2006. Wow.
The front cover is a diagram of an ear...one of the first pictures posted on my blog. This is the back cover: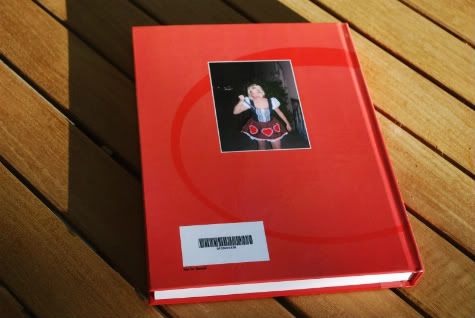 Me as a "killer doll" for Halloween.
Will I do it again? Will I make a book for my blog posts from 2006-2008? What about 2008-2010, and so on? Will I pay over a hundred dollars, again?
Yes.
It's easy, it's quality work, and it will last a long time. I no longer have to worry about my blog here in cyberspace. No more worrying about "what would happen if my blog crashed and I lost all of those memories?"
I now have the solution. An expensive solution, but I can order the books one-by-one over time so I am not paying for all of them at once.
You know what is weird? One day, I will read this entry about the blog book in my blog book.
That is all.