Halloween Mantle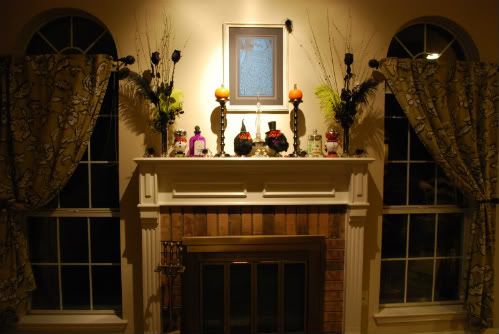 Decorations are up.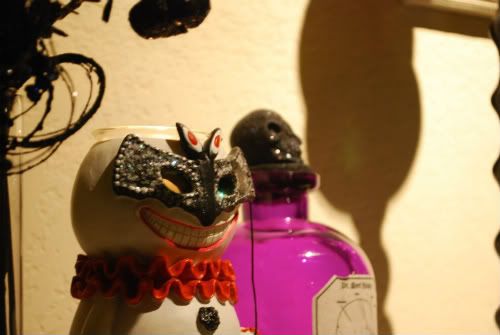 Tuesday Morning has the creepiest Halloween decorations out there.
The gems are from Michael's. That store gets on my nerves.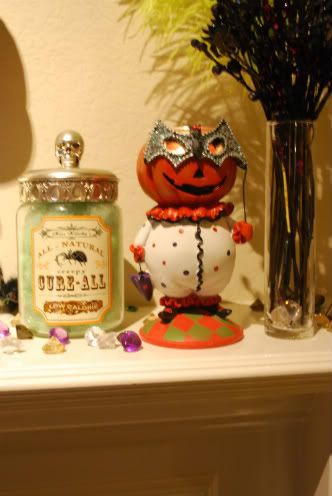 Best fake spiders I have seen. I'm not a fan of the glossy plastic ones. No sir.
There is a skull amongst them there flowers.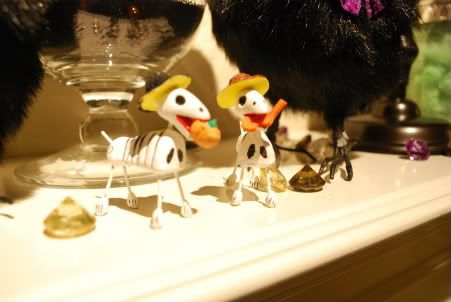 Dia De Los Muertos Charlie and Cooper figurines.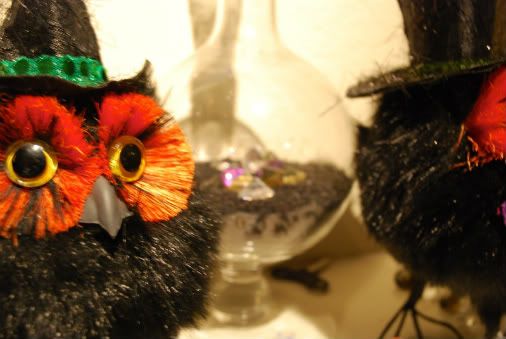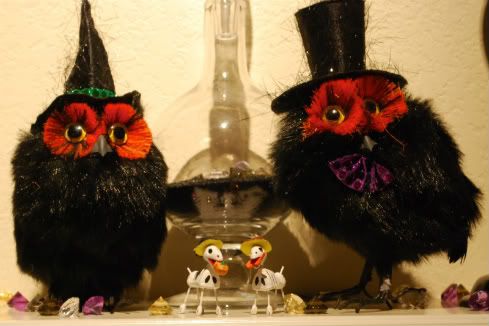 His and Hers creepy owl set.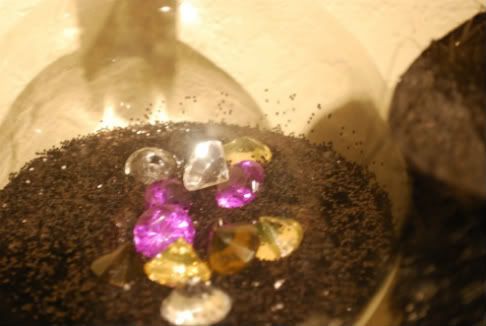 Glass vessel filled with black glitter and gems. Just because.
The end