It's Not "Goodbye", It's "See ya Later."
This is my friend Kristi. We met in grad school and I am so happy that we did. She has become one of my most favorite people on the planet Earth.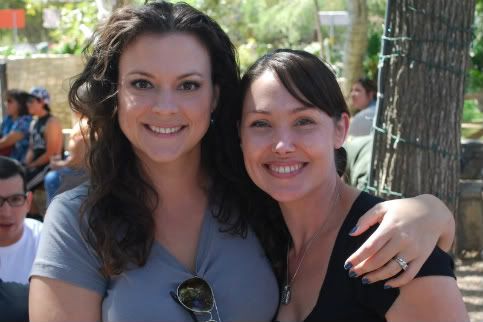 Kristi married PJ, her most favorite person on the planet Earth....and I'm so glad she did because he took up a place in my list of most favorite people as well.
Most favorite on the planet Earth.
Kristi and PJ had two kids and to know them is to love them. I speak the truth.
Kristi and PJ have a boat load of friends. A party-boat load of friends. Some of them ventured out to the Salt Lick for a "see ya later lunch."
PJ got a job promotion in Savannah, GA. They will have moved over a thousand miles away by the end of the week.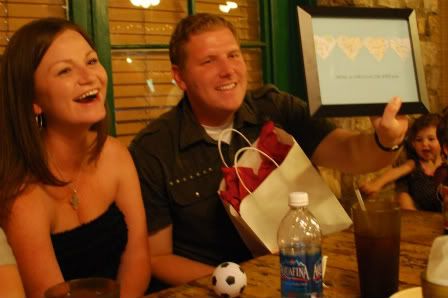 PJ with his good buddy Kim. She made them a lovely "Home is Wherever I'm with you" print. The hearts are made out of maps of the places Kristi and PJ have lived together. Those two are gypsies! (haha)
More friends at The Salt Lick.
The blondie and the fella next to her are getting married in a few weeks!
Hey, there is a baby in that sack!!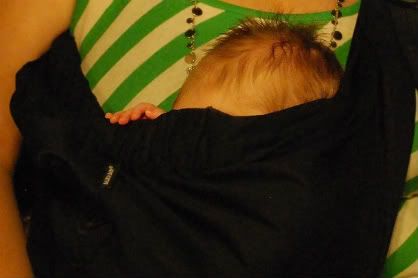 I wish I had one of those to sleep in. How awesome would that be?
I'm really going to miss my friends, but I can't wait to go to Savannah and visit. You better believe I am going to take the Midnight in the Garden of Good and Evil tour!!!
Kristi and Pj, you can say "goodbye" but you have never really gone anywhere. You are but a plane ride away and you will always have a place in my heart. Always.