NYE PRD Part one
New Years Eve calls for Prime Rib Dinner! I thought we should have a small dinner party so Dale whipped up a beautiful prime rib with roasted carrots and parsnips complimented with au jour and a horse radish sauce, wild mushroom risotto, salad with homemade dressing and rolls hot from the oven. Our friends Larry and Miss Bee helped us out a bunch by lending us some table linnens and making delicious appetizers and a yummy dessert (lemon poundcake and cheesecake stuffed strawberries). I handled the decorations and Tirzah mostly handled the photography. Here are a few pictures of the evening. I took the first two but Tirzah handled the rest.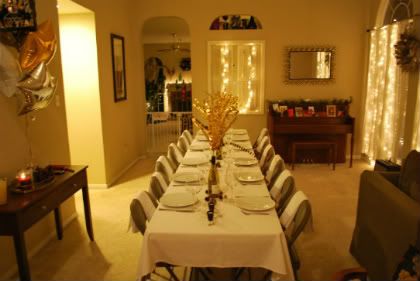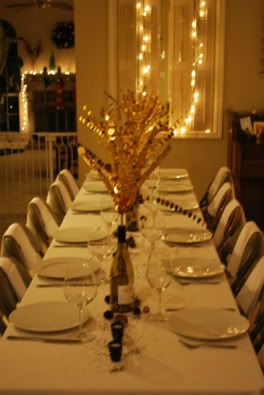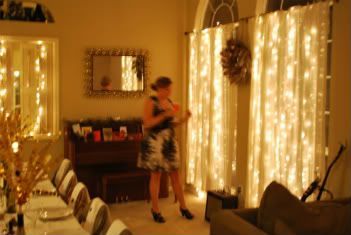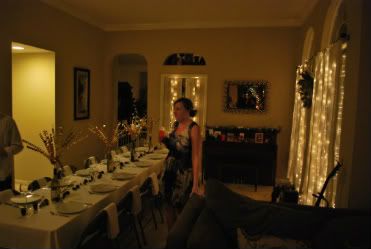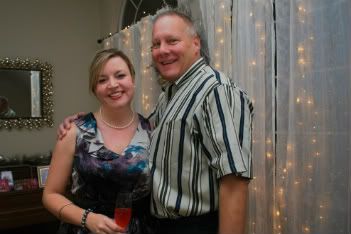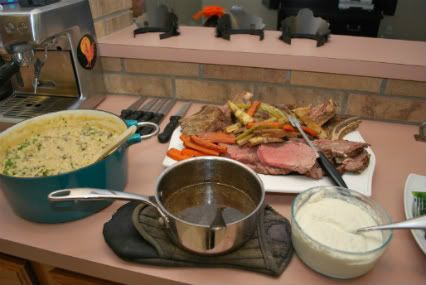 Sitting down to eat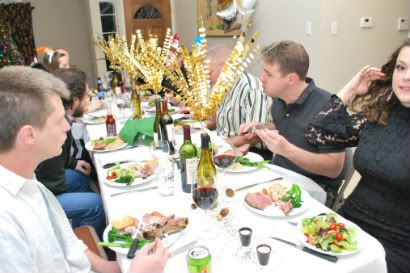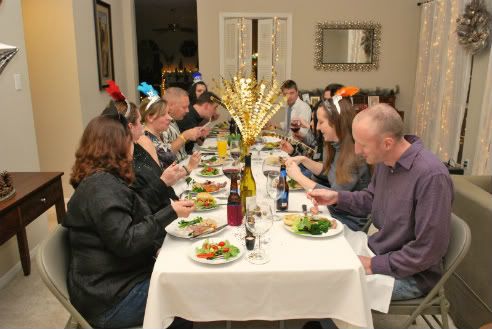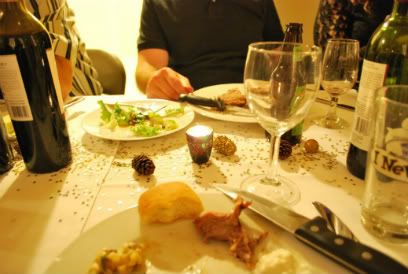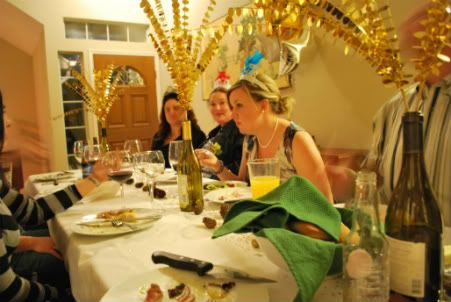 This one might be my favorite. Somebody must have been telling one hell of a story.
I love this one as well. It makes me happy.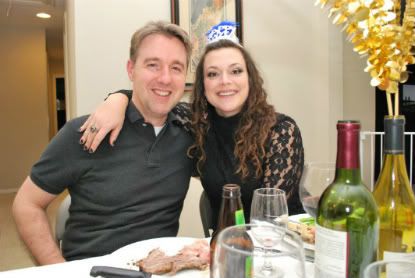 More to come!
In other news:
I was NOT ready to go back to work this morning. No sir, not at all.
Um...that's about it bub.