A Lichtenstein Halloween Part:2
I'm going to go reverse on the sucka. I'll show you more photos of my complete costume in this post, and then show you the transformation process (i.e., me applying a billion dots to my mug) in the next post. Alrighty? Here we go:
I put these photos on Facebook. I tagged my husband on this one. No particular reason why I singled him out on this one.......(*whistles innocently)
You never saw a comic strip character make this face....until now.
Another unique face, brought to you by a strange 30something lady.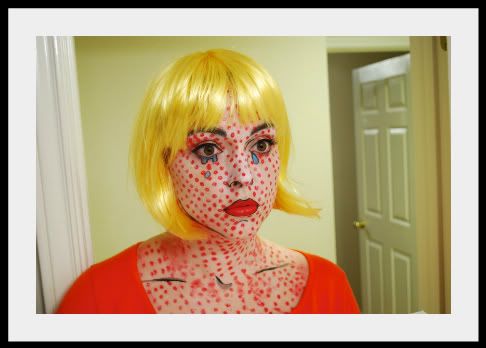 up close...
I don't have a made, but "Lichtenstein Sarah" does.
You better go to the store and get some!!!
I'll just eat a carrot.
I have no words for this expression.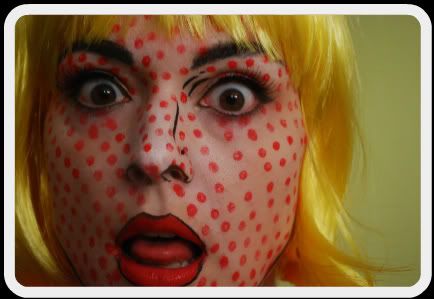 Or this one. What in the heck was going on?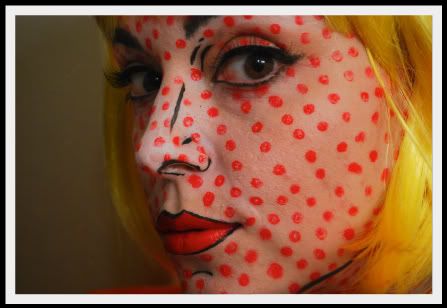 Ah, back to decent posing.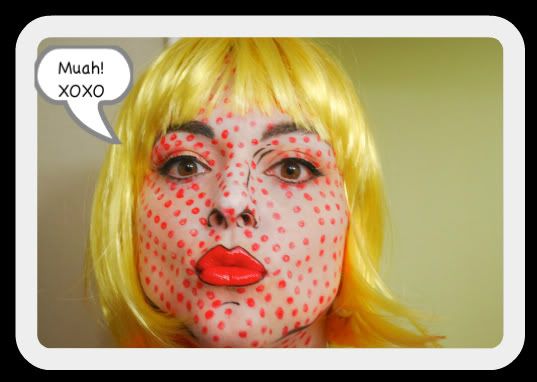 Thanks for stopping by! Come back in a day or two to see the transformation process.