A Lichtenstein Halloween Part:3
Since posting my Halloween pictures on my Facebook and this here blog, I have been frequently asked "how long did the make-up process take?" Well, it took quite some time. I don't know how long, exactly. Probably an hour and a half? That's just my guess.
First, I used basic Halloween white makeup to even out my skin tone and brighten things up. Then, I used liquid eyeliner to create the bold lines associated with Lichtenstein's style.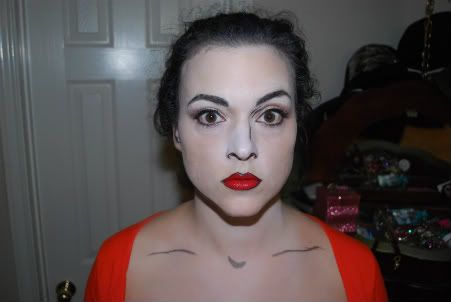 Then, I threw on some fake eyelashes and the perfect yellow wig.
It was the dang dots that took the longest. Not sure if you noticed, but I totally missed the area of skin above my top lip. Also, I messed up the dots around my neck/chest as I attempted to wear a necklace. Dumb. Other than that, the costume turned out pretty good. Here are some shots of me getting ready. Husband is handy with the camera, no?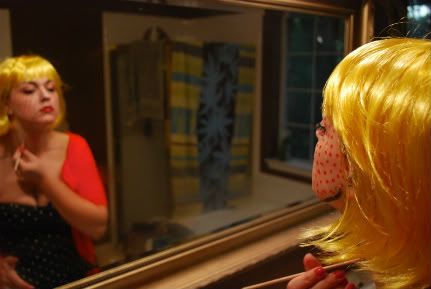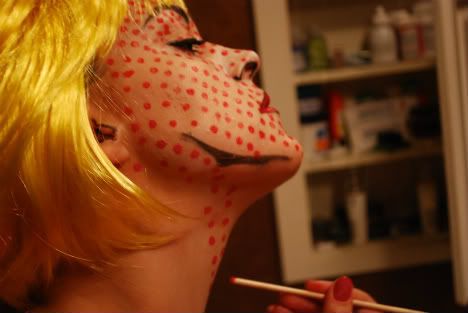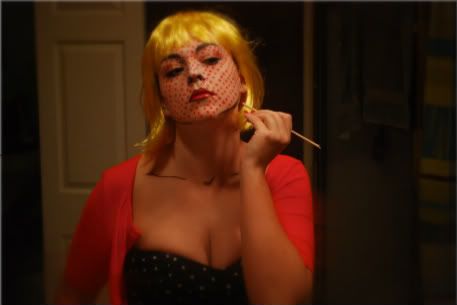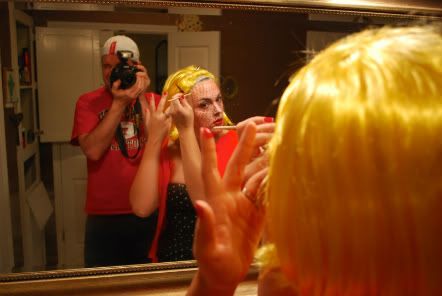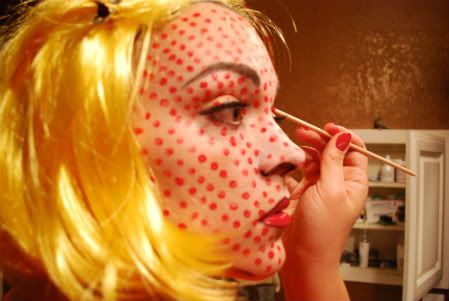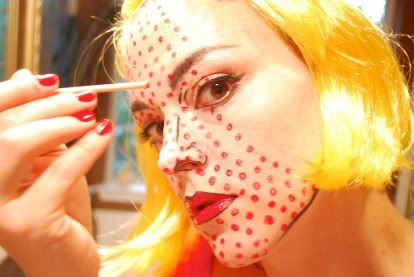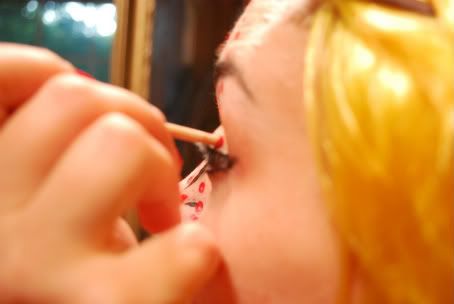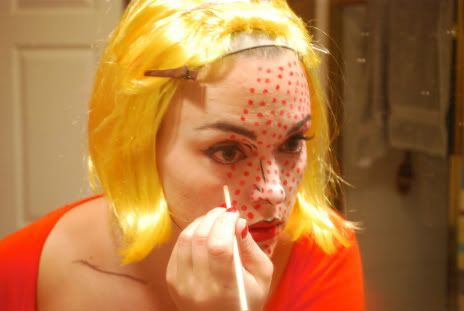 There you have it!
Now I need to start thinking about what I will be for Halloween 2012.