Glam Rock to the Bone!
Two of my nieces came to visit Dale and I for 4 days and we had a wonderful time! They wanted to do a lot during their stay. One of the things they kept asking for was to play dress up. Oh, you knew I was all over that! At first, I thought I would dress them like fairies or aliens or something equally strange. But that all changed as I watched them become obsessed with the guitars, piano, drum kit, and maracas that were at their disposal (in our living room). They loved playing music so I decided to make them my little glam rock princesses.
Meet Zoe, age 7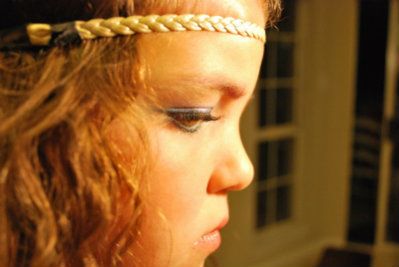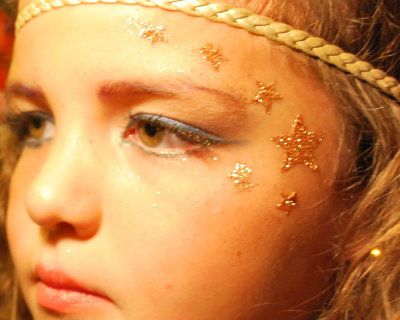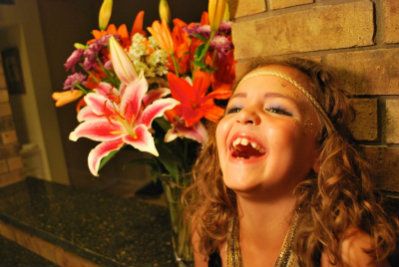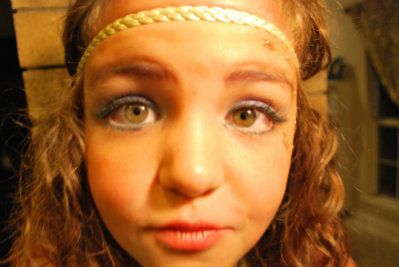 And Lily, age 5
What they wore:
This one cracks me up:
Next post, photos from the jam session.
We out.