JUMP!
This post was going to be about how my husband thought my new pajamas (night shirt, if you will) was actually a dress that I planned on wearing to work.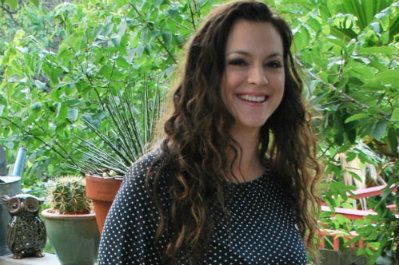 It's a black Ralph Lauren night shirt with tiny white hearts. 100% cotton and 100% comfortable. I got it for $5.00 on the clearance rack at TJ Maxx and I love it!
Any-hoo, I asked my husband to grab the camera and take a few pics of me in the pajamas for this here blog. We got outside and I took a few boring pictures of me standing there doing nothing. As a joke, I decided to jump in one of the shots and, well, that's when the magic happened. Ok, maybe not "magic" but my husband and I thought the pics were pretty funny and kind of cool.
I now present you with, Levitating Sarah: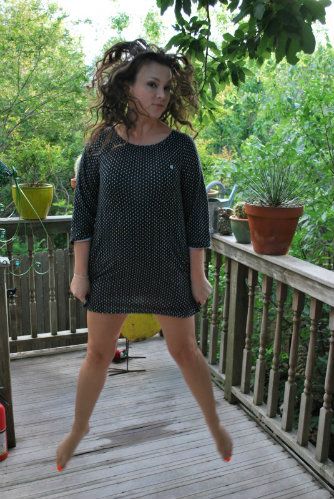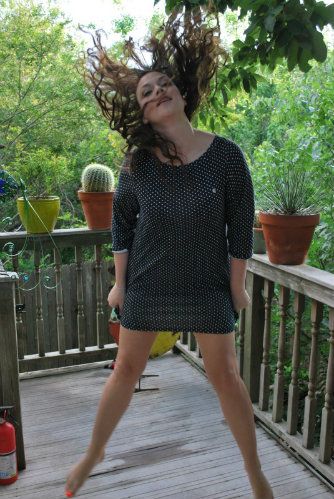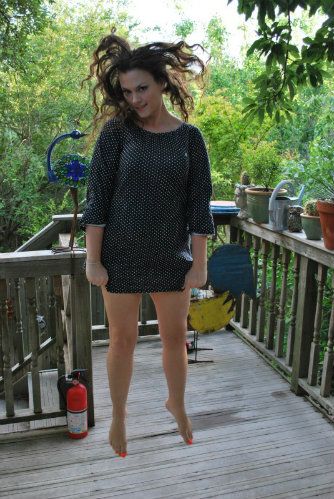 Things I learned from this photo shoot:
1. you must hold your night shirt down when jumping (unless you plan on posting photos to a more "adult" website).
2. it's hard to make your face look good during a jump (it's easy to look like you just had a stroke....you should see my outtakes).
3. it's all about the hair and the toes.
4. when my dog Cooper is in a photo, he makes it 50% better
5. I want to do this again.