Butterflies and Boas
I'm a Speech Language Pathologist at a school, so I have plenty on interesting things in my office. I mean, I gotta use whatever it takes to get a kid to communicate or use language to describe, request, label, comment, deny, affirm, etc., right? This student was drawn to the pair of pink butterfly wings I had hanging from my bookcase:
And she requested that I sport the blue ones.
She did not complain that I wore them upside down. I took some pictures of my student that I will later make into a little picture book. We will create a story to go along with the pictures. I wish I could show you her pictures (she has the best facial expressions), but that would be inappropriate and illegal. Instead, I will show you what it looks like when the pink butterfly uses the camera to take a picture of the blue butterfly. The pink butterfly chose to not follow directions from the blue butterfly and give her back the camera after taking two pictures. Using the camera was just too much fun for the pink butterfly, so she snapped away!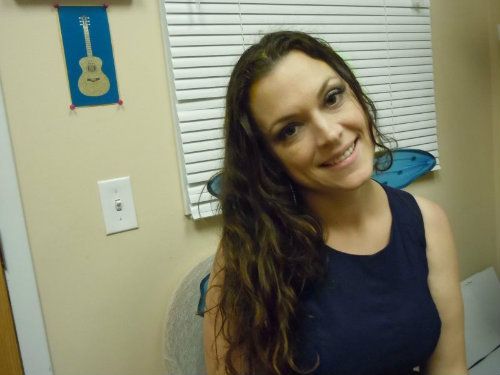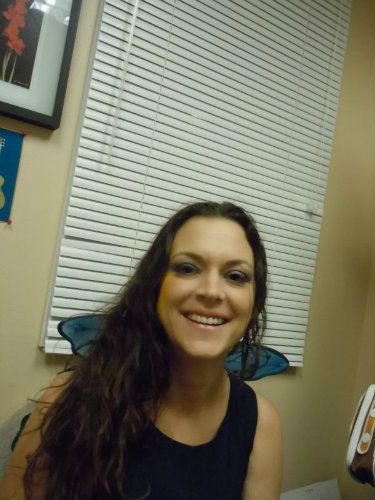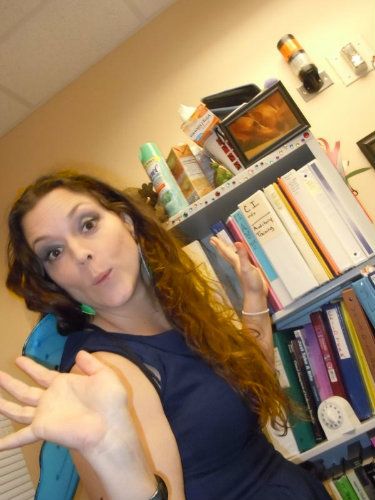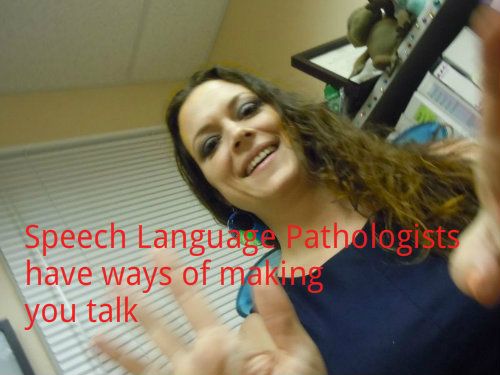 Pink butterfly soon spotted the red, feather, boa hanging on the other side of the bookshelf and decided to check that out for a while, giving blue butterfly a chance to remove her wings and turn back into the speech language pathologist. All in a day's work.