SXSW 2012 (Part 4)
Miss Bee and I went to some pop-up bar in a previously vacant building that HGTV took over and re-decorated. It was actually quite beautiful. Way to go, Home and Garden Television. Way to go.
Here is the outside area: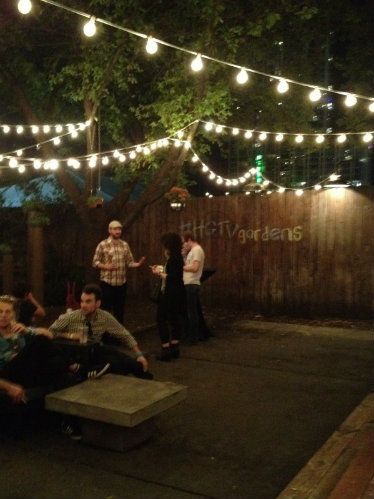 And the inside: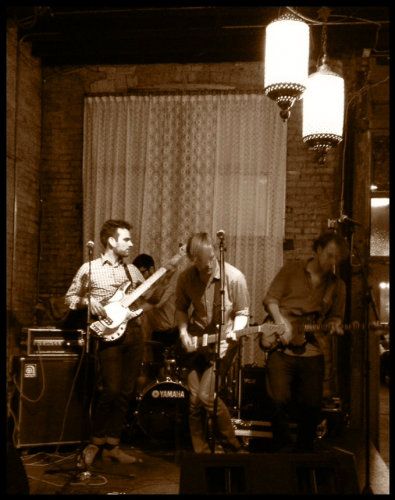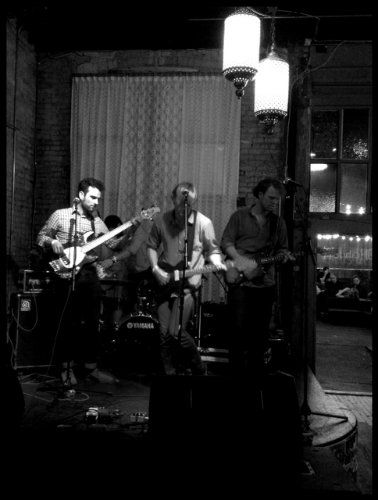 The band on stage is Waters from....San Francisco...I think. Go to their
Myspace
and listen to "For the One"
I think you will like it.
We also caught the end of an Oh Sees show at Carson Daily's showcase. Carson stepped in on the drums during the bands last number. That's him in the black cap.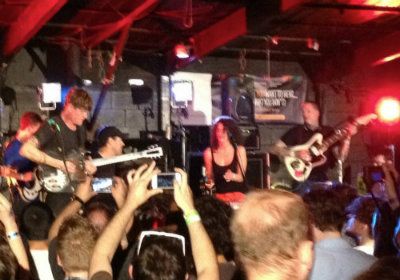 Saw some gal wearing these during SXSW: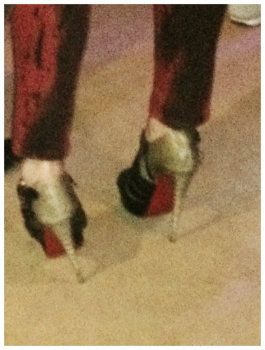 Oh hell no! I'm sure her feet were killing her after one hour of standing on the concrete. Wearing heals like that is a definite SXSDon't.
Of course, I had to check in on Hacienda:
They have a new album out on June 19th. I believe it's called Shake Down.
: )
And was happy to see Alberta Cross for the first time: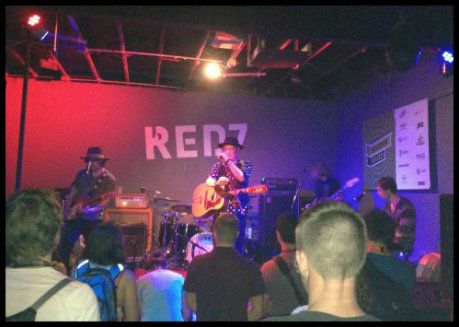 Cool hat, bro.
We saw other bands here and there, basically got kicked out of a club where Citizen Cope was performing, and took a pedi cab ride that almost sent me over the edge into a panic attack.
The next post will feature the last night of SXSW....the finale....the big show!
See you then.
WAIT! Cooper update:
He is doing much better. Little dude can walk without shaking, can poop an pee without assistance, and would love to run if I let him. He is still in recovery, but I know he will pull through.