Hangin' with Mr. Cooper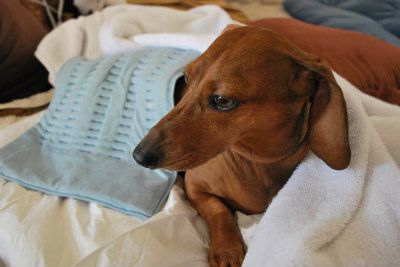 We have Cooper back in the house! We picked him up from the animal hospital on Monday. They had him in an exam room and when we walked in, he looked so sad. His color looked slightly different, and for a moment he just looked at us without any reaction. Once we started talking, he started to whine. We swooped in and gave him kisses. The vet had to teach us how to do his passive and active physical therapy, and how to stand him up with a sling. He is still not able to use his back legs. We are confident that that will change. As the swelling goes down, he should be regaining his motor coordination.
He extended his leg all on his own the other day. You would have thought it was Christmas morning around here when he did that!
Here is his scar:
And his little bald head: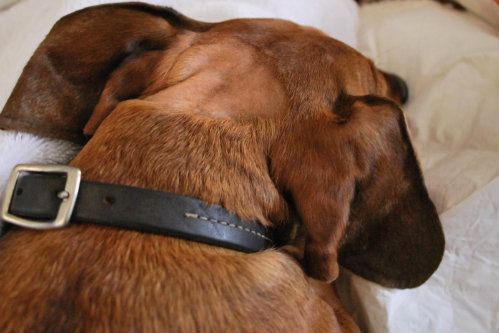 I assume that they had to shave that patch for electrode placement.
We are in for a couple of months recovery time. He will have his stitches removed in a week or so. At that point, I may sign him up for physical therapy. They have this underwater treadmill that works wonders. The dog is not completely underwater...that would be crazy.
I was going to post a picture of the underwater doggy treadmill, but something crazy is going on with my photobucket. Just google that shit.
Happy 4th!