Spanx
Dale and I have our own secret language. Well, maybe not an entire language but we often make up words, phrases, or use word or sound substitutions. For example, We say "tine" instead of "time". That would be a sound substitution. We say " Five times Friday" in response to "How much do you love me?" I'll ask him if he gave charlie a "billy" when asking if he rubbed Charlie's belly. You get the point.
Here is the important part, I sometimes say "spanx" instead of "thanks."
We understand each other.....except for this one time during the following text conversation: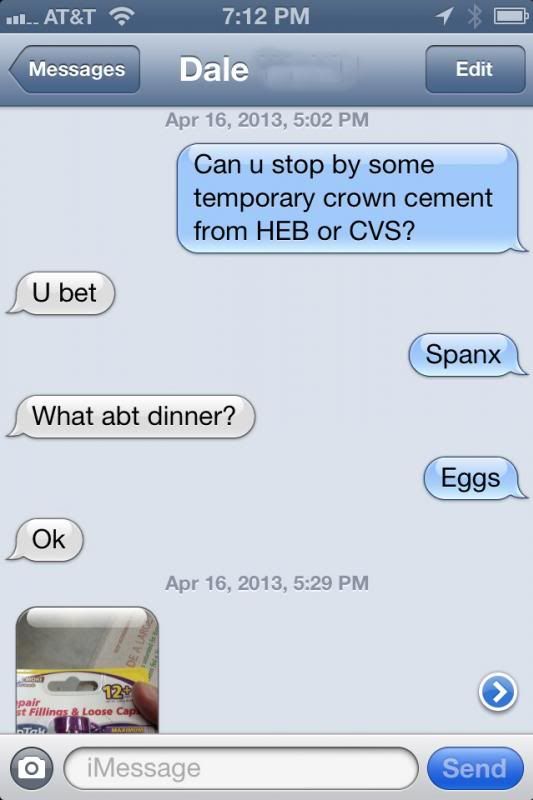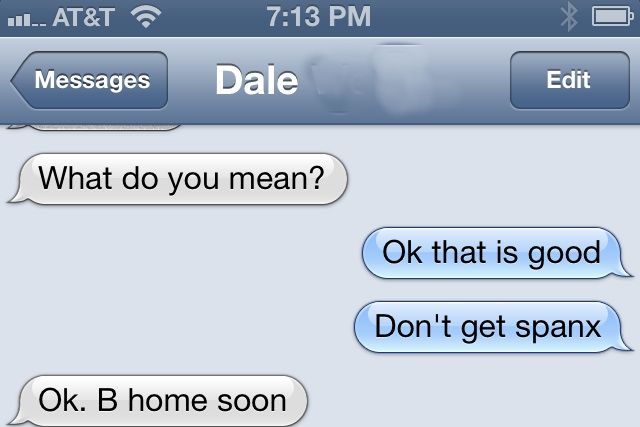 Dale was able to find the temporary crown cement, but could not find the Spanx. If you don't know what Spanx are, you must be a dude.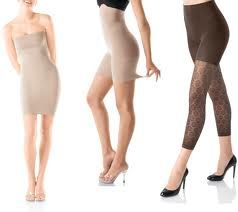 Spanx is a brand of body shape wear. They are incredibly tight and hard to put on your body but they will make you look like you lost a few pounds and smooth out any imperfections. They and NOT sold at HEB (Or CVS). This is a department store item my friend.
So, my sweet husband searched the pharmacy area for Spanx. When he could not find them, he asked the pharmacist what aisle they might be located. The pharmacist said they did not have Spanx.
When I need a laugh, I just think of Dale asking the pharmacist at HEB for Spanx. : )