Flat Stanley part II: The Adventure Continues
After our visit to the Cathedral of Junk, Dale and I decided to get a Drink at the G&S Lounge.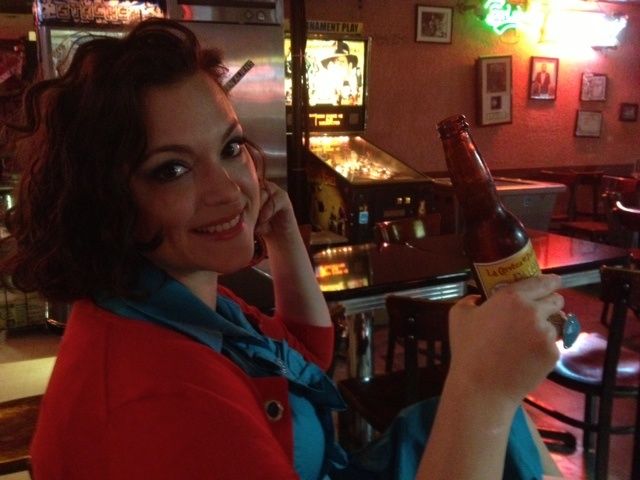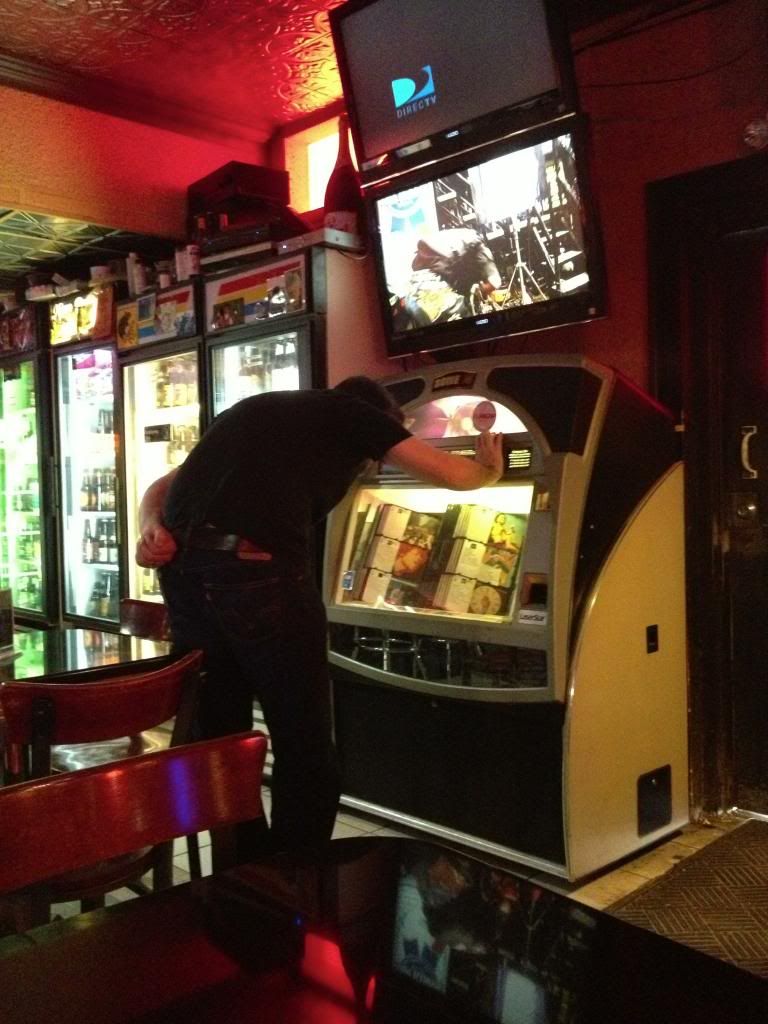 We did not take any Flat Stanley pictures during our time at the bar. You understand. Instead, we had a few brews and listened to some tunes. Other than the bartender, we were the only people in the bar. In fact,the bar hours on Sunday are 6:00pm- 2:00am. We were there around 12:30pm but they let us in anyway. The G&S lives by no rules.....not even their own!
After we wet our whistles, we decided to go to Waterloo to look through the vinyl. We specifically wanted to buy some Reverend Horton Heat.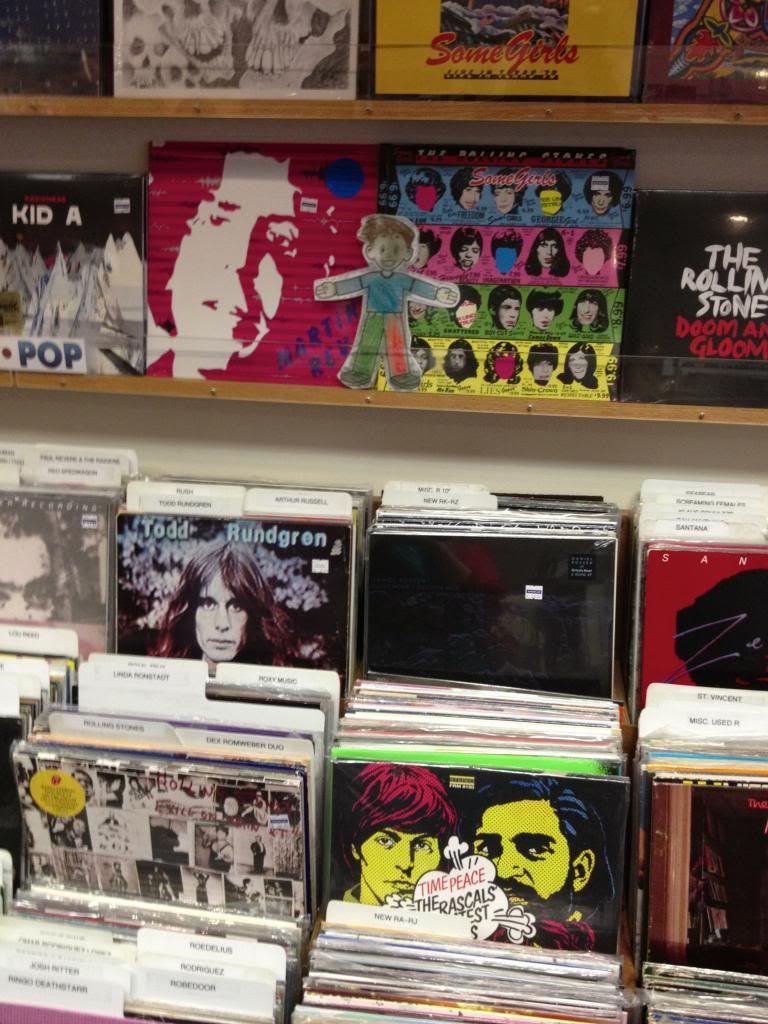 No luck on finding The Reverend but we did walk away with Elton John (Goodbye Yellow Brick Road), Some Beatles, A Stevie Wonder Album, and U2 (Joshua Tree)...all on vinyl. Niiiiiiice.
Next stop, Mt. Bonnell.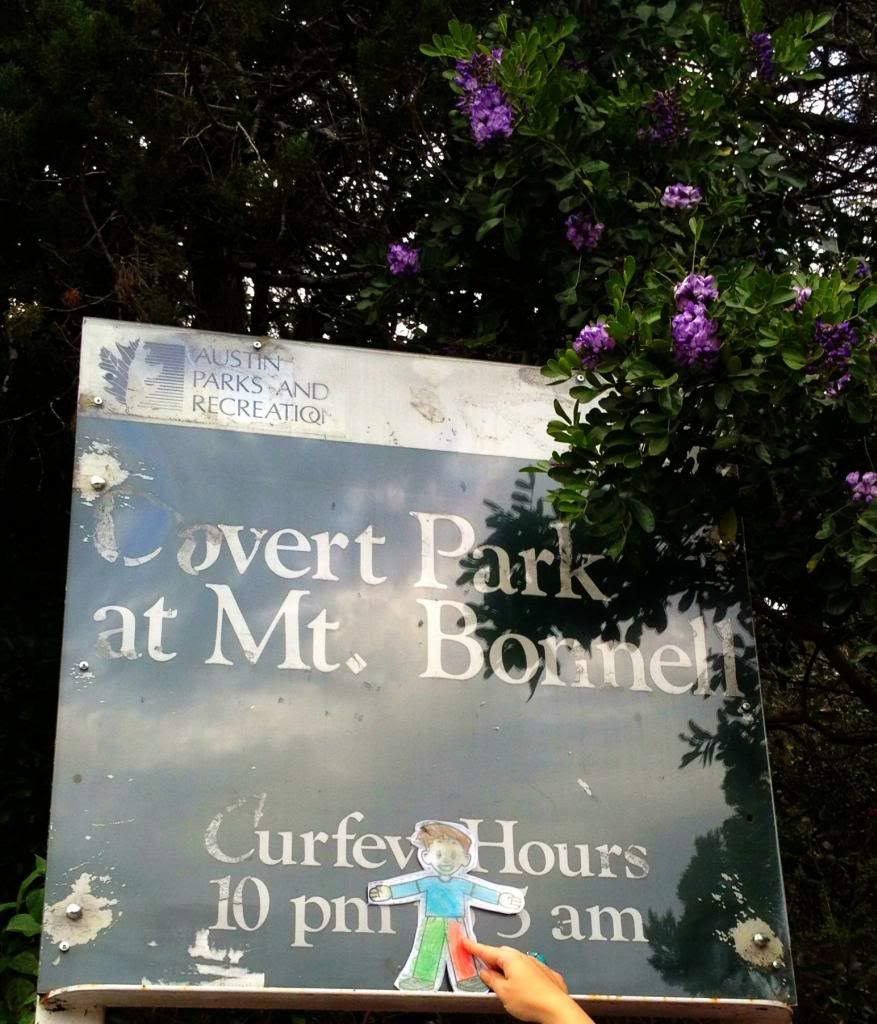 The top of Mt. Bonnell offers one of the best views of Austin. You can see downtown, Lake Austin, and the surrounding hills.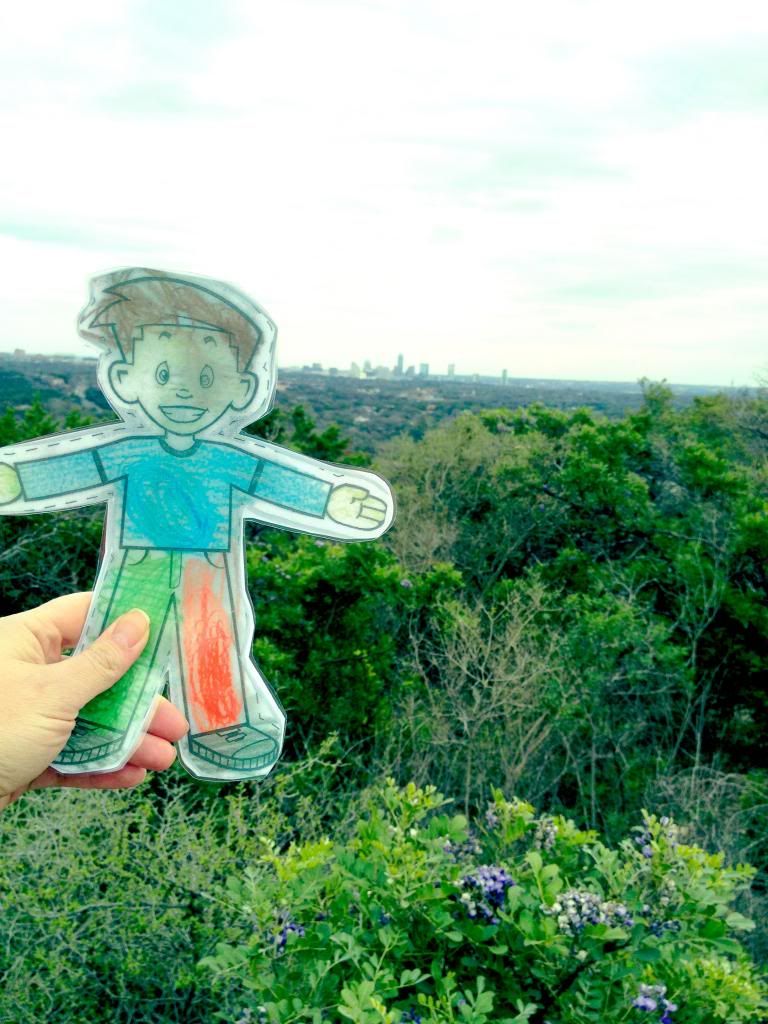 From Wikipedia: "Legend has it that Mount Bonnell was once acalled Antoinette's Leap, after a young woman who leaped to her death to avoid being captured by Native Americans who had killed her fiance."---Hmmm...that sounds like some Last of the Mohicans business if you ask me.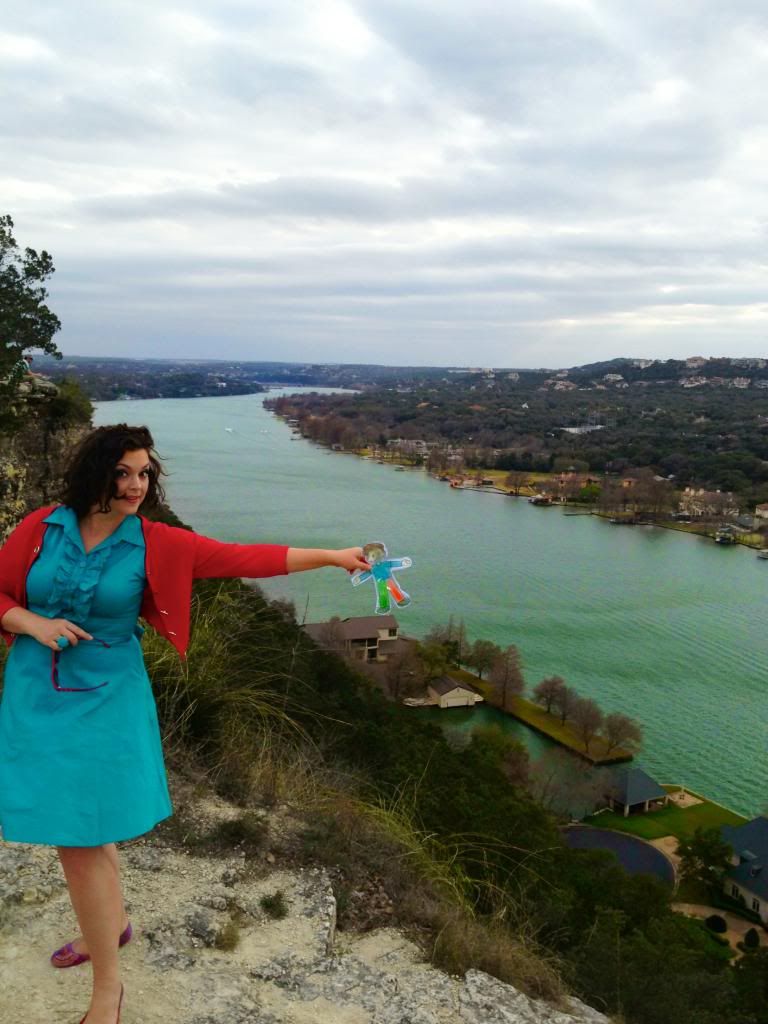 While we were up there, we ran into some contestants from the 7th Annual Beard and Moustache Competition. The competition was held the night before. Dale and I have been the last two years but did not make it out this year. I was happy to run into these guys, because I originally wanted to bring Flat Stanley to the competition. Instead, the competition came to us.
They were nice guys and were thrilled to have their picture take. Dude in the center exclaimed, "we're rockstars!" Aww

.
While we're up here, let's take a few profile pics for the Facebook...mmmmkay?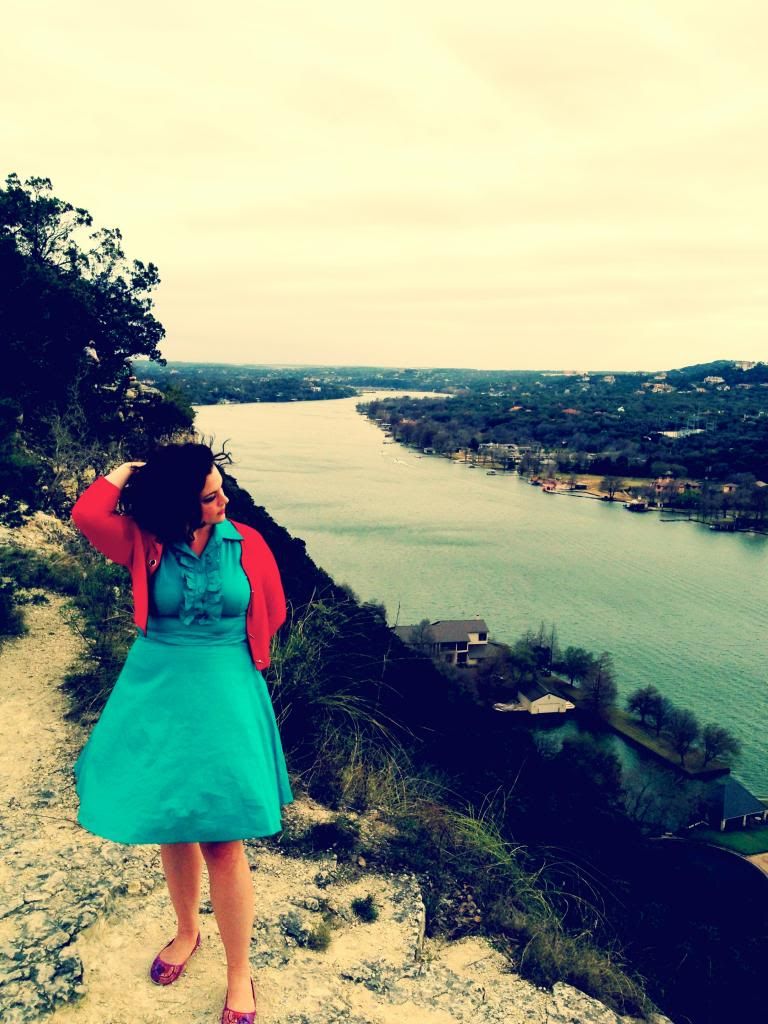 The next day, I brought Flat Stanley to my work at Texas School for the Deaf. TSD was founded in 1856 and is the oldest continuously operating public school in Texas. We have our very own audiologist on site and she agreed to give Flat Stanley a hearing test.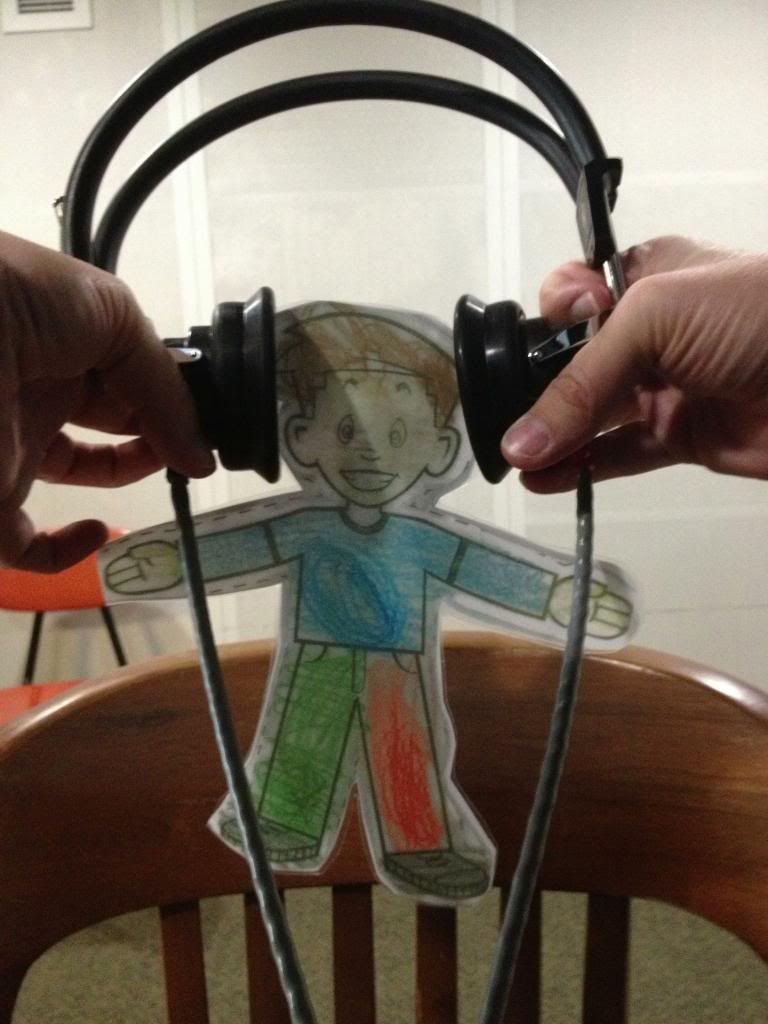 The headphones were too big...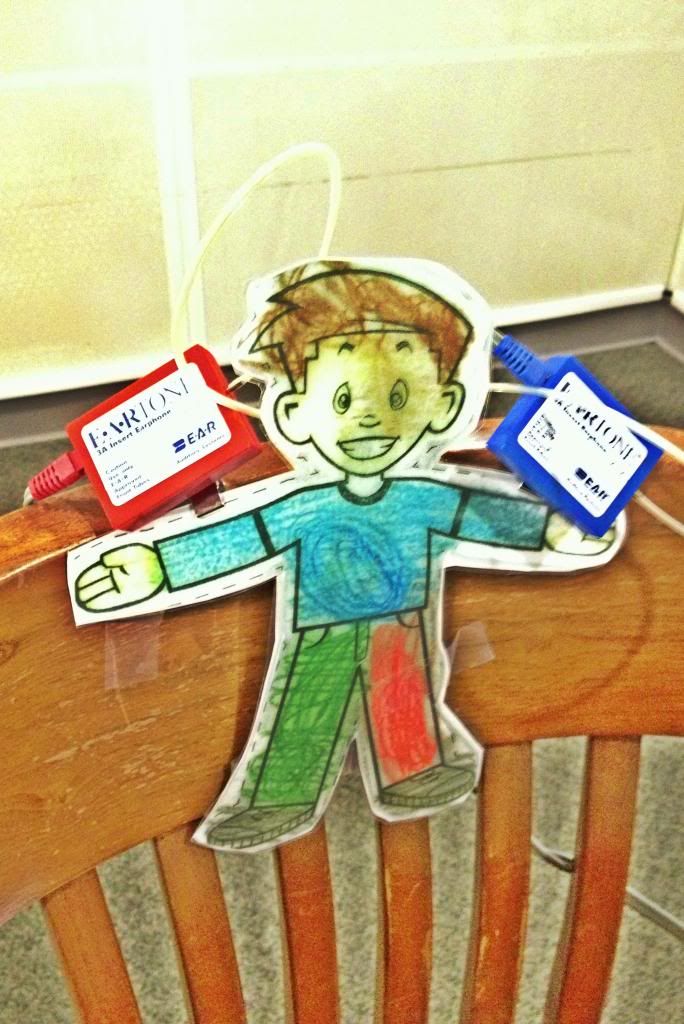 So she used the insert headphones instead.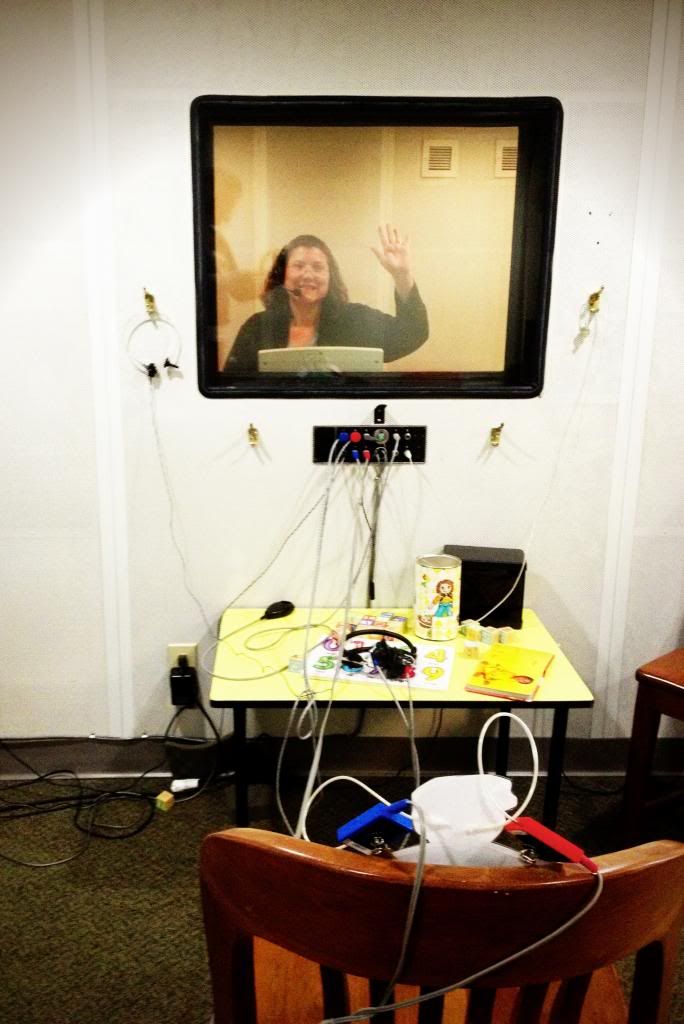 Raise your hand when you hear the beep.
Flat Stanley has normal hearing in both ears.
This concludes the Flat Stanley post.
WAIT!!! BONUS FLAT STANLEY!! My friend Tirzah is a volunteer at the Harry Ransom Center on the UT Campus. She had to do a Flat Stanley project a few weeks ago and was kind enough to send me her pictures for my viewing pleasure.
The most interesting thing Flat Stanley got to see while at the Harry Ransom Center (in my opinion) was the Gutenburg Bible. This bible was printed in 1454 using
moveable type
.
The cutest picture Tirza took was this one: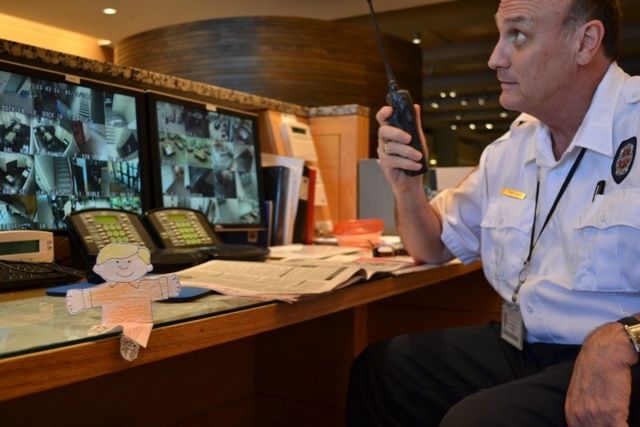 Stanley with Gill, the Museum Security Guard.