BUGS and Psychosis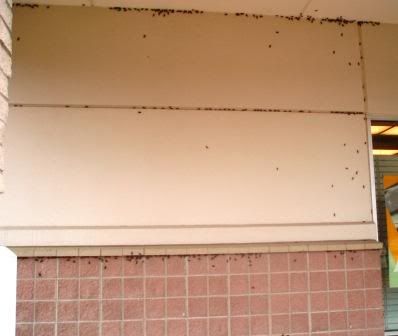 This picture was taken a few days ago, outside of a Ross department store. All of those little black things you see are crickets. Ewww! I know.
I am on vicodin and steroids right now, due to my neck problems. It's a strange combination. The steroids make me all jittery and the vicodin makes me sleepy and lucid.
The literature they gave me with my steroids says this:
"Psychic derangements may appear when corticosteroids are used, ranging from euphoria, insomnia, mood swings, personality changes, and severe depression, to frank psychotic manifestations."
Poor Dale.
I started physical therapy for the neck today.
That is all for now.