Is it lonely there, up on your fucking high horse?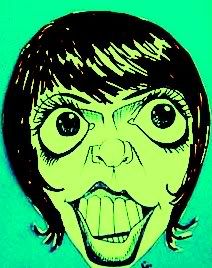 In the blurry winters of your soul, you will find the wicked witch of west Texas. She is my friend's boss. She is a drunken somebody who used to be a "somebody". Now she complains. She looks and looks for things to bring my friend down, when she knows that he is the only thing keeping her up.
It's a business suicide.
He is too locked in to leave.
She passes out at her own dinner parties…into a tray of exotic olives next to the cubes of cheese. She has my friend shackled with hand cuffs of wine.
She needs a reckoning