Silky
Question- What do you do when you have been hanging out with your husband and your friend and your friend gives you a bunch of silk fabric?
Answer- You play dress up, silly!
Let's pretend that I am a Moroccan Princess!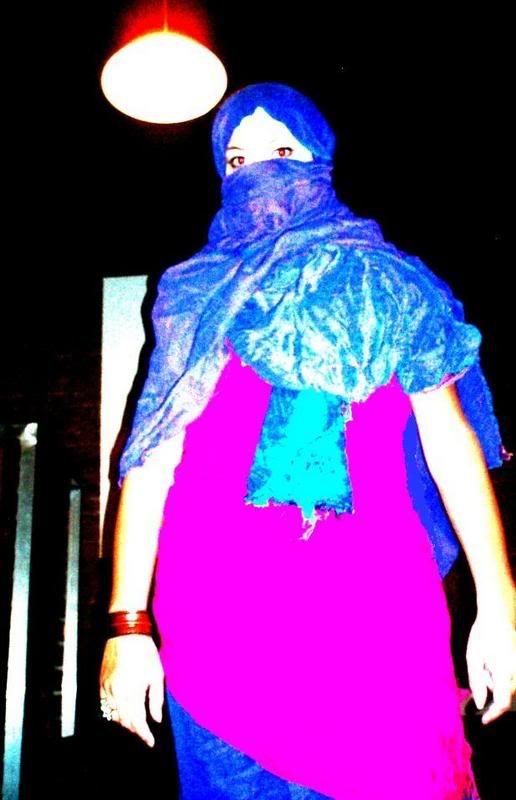 No, I am a Moroccan Princess Warrior!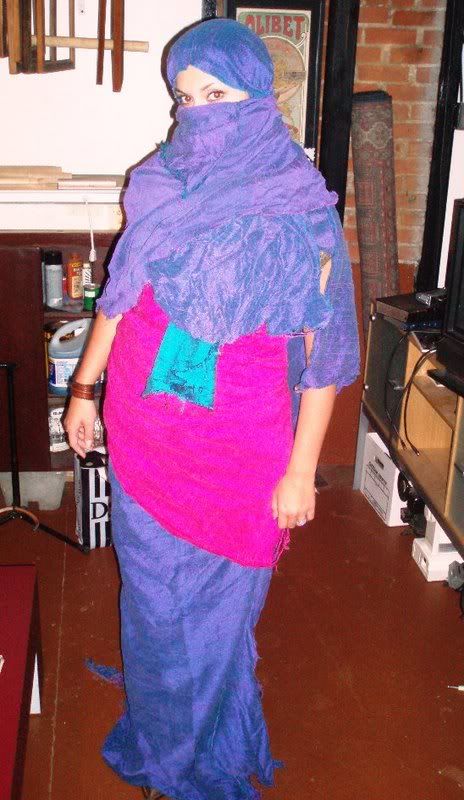 Wait, I am a Moroccan Princess Warrior Spy!! Yeah, that's it!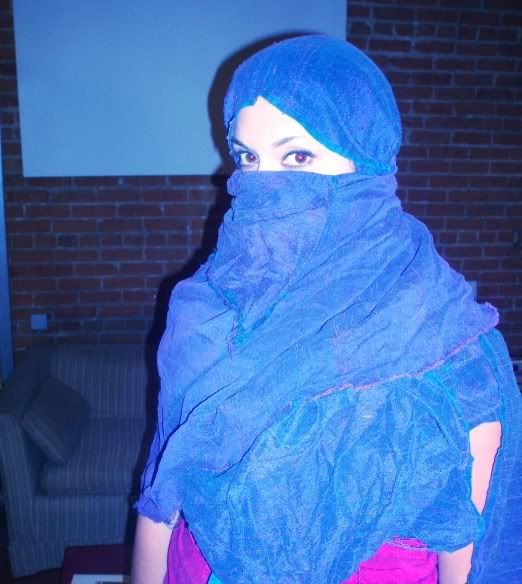 And you are my American co-conspirator! Your are undercover as a pissed off artist!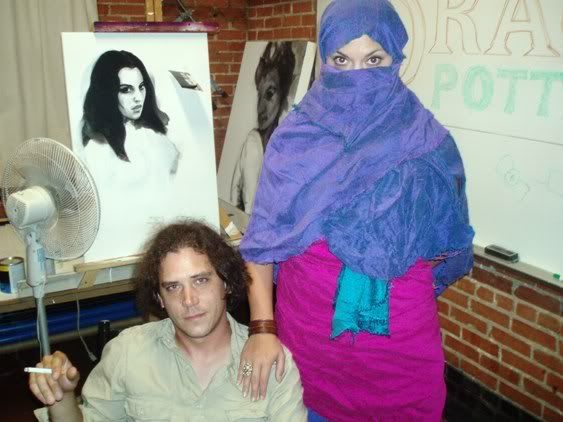 Don't worry, I have cyanide pills incase we get caught.
Oh, here is the target. He must not know about our mission. I have to figure out a way to charm him so that I can steal the information he has regarding top secret engineering designs.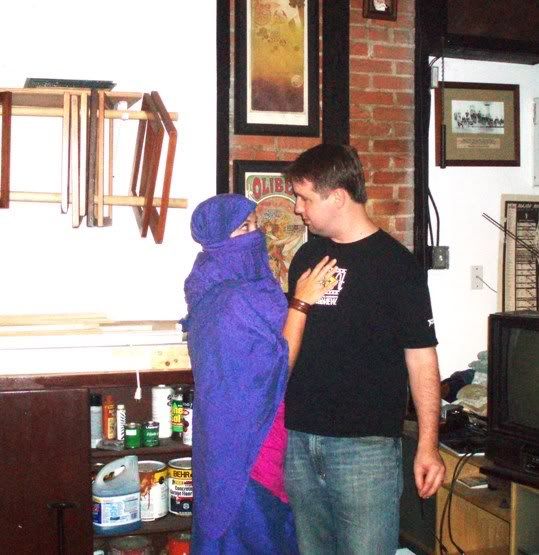 Hopefully, this will work.