I did not lose 3 pounds
An update on "Operation Skinny Witch":
My goal was to lose 3 lbs this week. Goal not met. Still, I lost 2lbs and that is fine by me. It's a good thing I have a Halloween deadline because this shit is taking FOREVER!
I guess I need to start exercising or something.
Goal for next week: 2 lbs. Word.
In other news:
Here is the shoe that broke thus causing me to fall on my ass while dancing at the recent wedding
My shoe is the only one with my toes showing. The tip of the heal came off! I love those shoes! Damn.
And here I am dancing with Colin, moments before the fall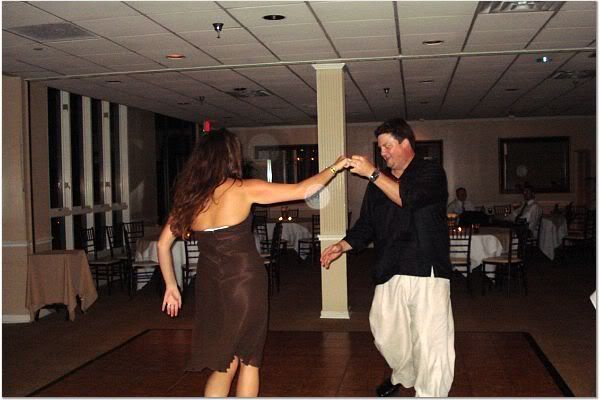 Yeah, my bra is showing in the back. Are you surprised?
I wish I had a pic of me as I fell or right after I fell.
Wait….
Maybe I don't.
No, I do.
Work is going great. I am excited for the kids to come back. I am ready to roll up my sleeves and start doing some therapy! Holla!