Myspace fun
So the other day I was clicking around my space looking at various stranger's pages. Have you ever done that thing where you go to one of your friend's pages and then click on one of their friend's pictures? Yeah, that's how I fill my free time. All my clicking around paid off when I found this little gem.
Here is what this broad says about herself in her "about me" section.
"I am a 26 year old female that has 5 kids under the age of 7. I have a very dear friend that helps me out with everything. He helps me with tests, my life, and my web pages, his name is Eli. i love him to death. And if anyone fucks him over i will hurt them real real bad."
Here she is (I have blacked out her eyes to hide her true identity…)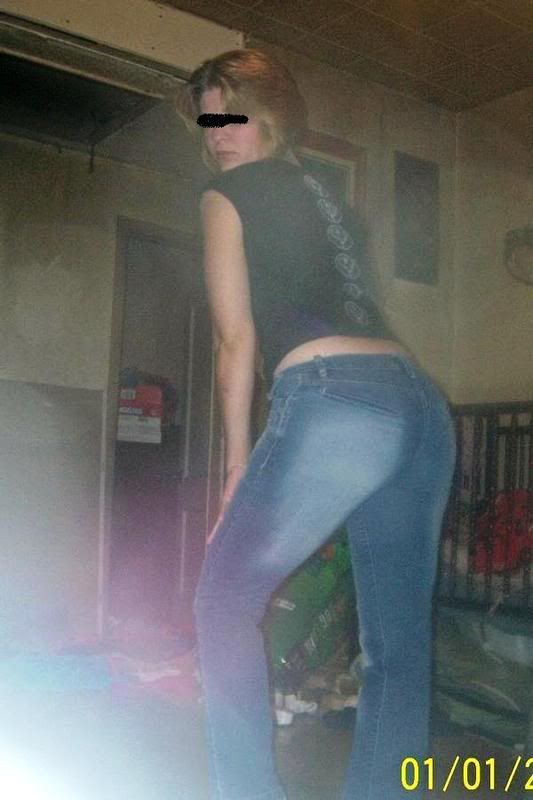 Are you kidding me? She is doing a "sexy" pose in front of a crib? I wonder which of her 5 kids sleeps in that.
I wonder if one of her 5 kids took this photo:
Check out the background in that photo.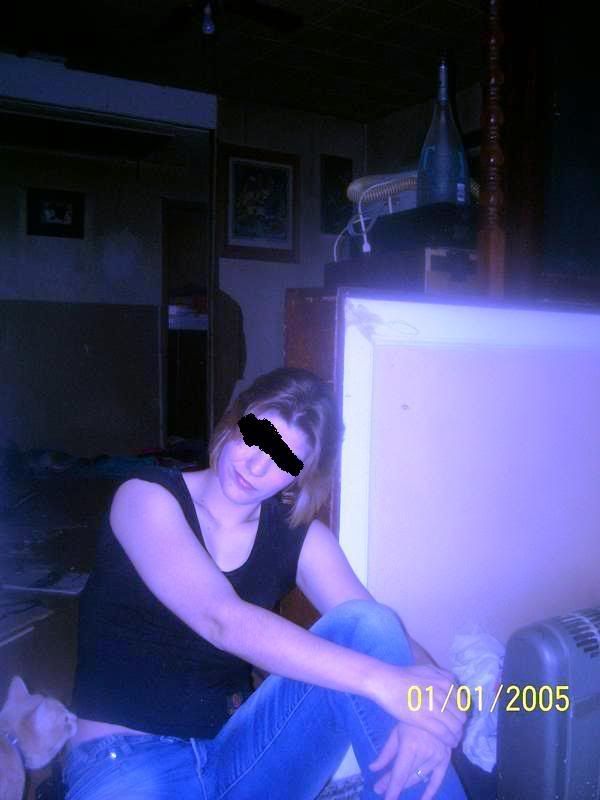 Let's make a rule, shall we? If you are going to post a photo of yourself on the internet, maybe you should clean up you surroundings so that you don't look like another piece of trash that is littering your floor. Just a thought, really.
Oh my gosh, did I just say that? I am going to hell.
Or, you can just learn how to crop a photo.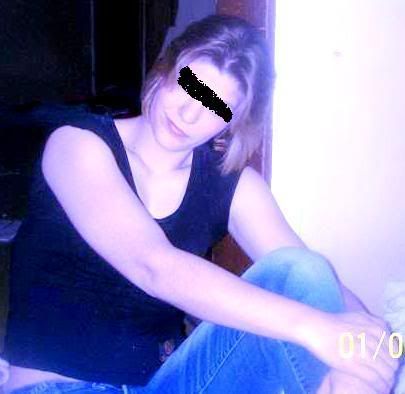 That's better…..
Kind of.