A night to remember
Yesterday, a group of us attended Wyatt and Amanda's very stylish wedding. The event was held at the shoreline grill, here in Austin.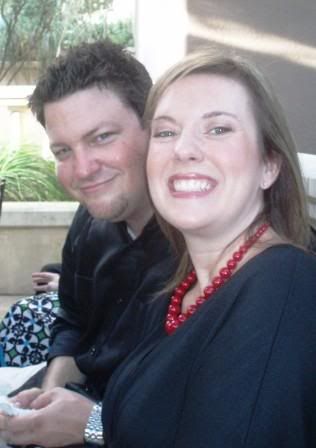 Colin and Laurie showed up looking like a million bucks.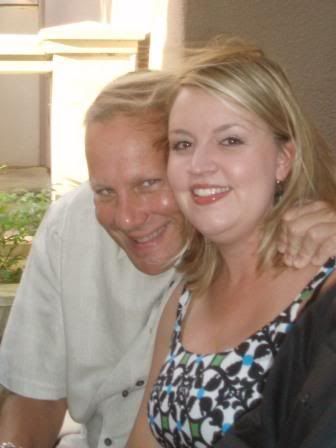 Larry and Rachel were dressed to impress.
Ooops…
There, that's better. Dale and I clean up well.
As we waited for the bride and groom to appear we amused ourselves by taking plenty of photos.
Thank the lord for digital cameras.
Then the groom made his entrance, looking sharp! He is walking to the classic sounds of Mr. Myles Davis.
Here comes the bride!
She entered during the Myles tune as well. It was so smooth! She looked gorgeous! Very elegant, and unique.
Vows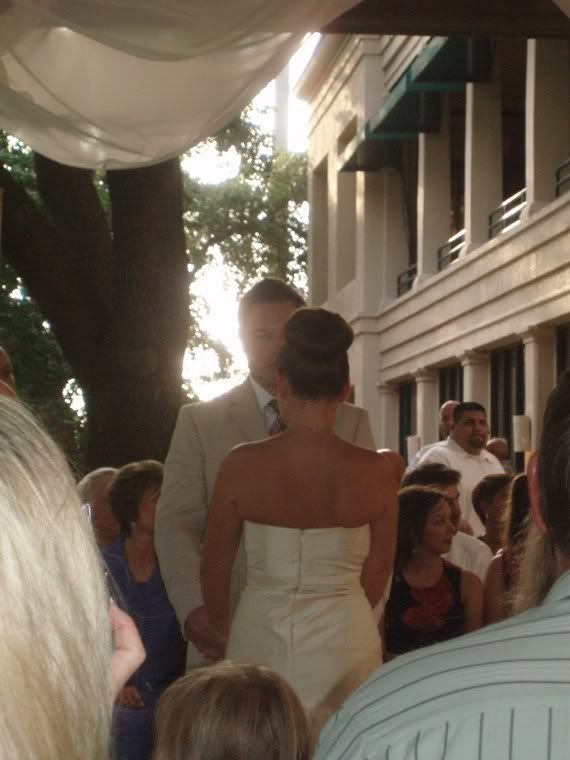 A fairytale kiss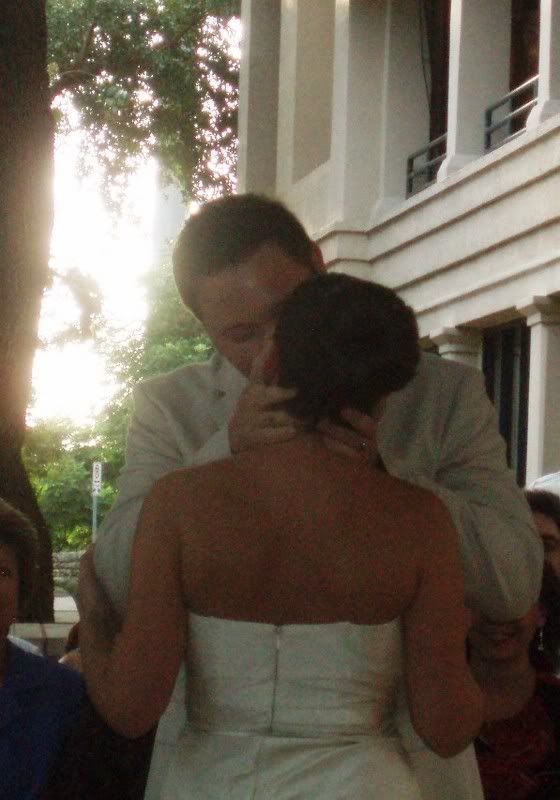 The Mr. and Mrs.
A photo op before the reception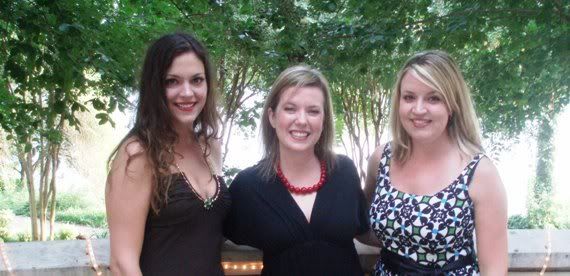 Colin and Larry are the new Yin Yang twins.
And the dance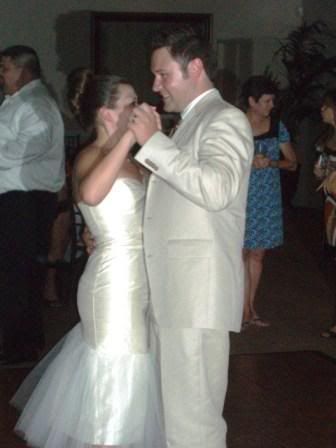 During the reception, my camera ran out of battery power. In short, I managed to break my shoe on the dance floor thus causing me to fall. I also ate delicious Hors d'œuvres, drank beer and wine, and dined on some of the best salmon I have ever had. The play list that the couple painstakingly selected was divine! We all had such a good time making this one of the best weddings I have ever been to. Thank you, Amanda and Wyatt. I hope you have a fabulous honeymoon!