I embarrass myself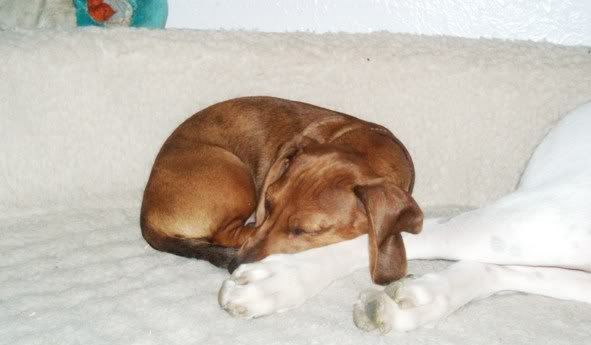 That's my pup, cooper. Look at him. Cute, I know. His cuteness is a problem. Because of his overload of cuteness, I have become one of "those people" that baby talk their dog.
"aww….does the lil coopie woopie have a buddie?"
That is Casper, a friend's dog (also very cute).
I catch myself talking to the dog like this all the time. It's just sickening. I hate it, yet I can't stop.
"oh, Mr. Cooper is sweepie. He bought a ticket to sweepieville, yes he did…YES HE DID!"
When Dale gets home, I catch myself telling the canine:
"go see your daddy!"
Dale is guilty of the baby talk crime as well. In fact, he may be worse than I am.
Sorry in advance for anyone that hears me speaking like an idiot to my dog. I can't help it. I just want to put him in my pocket and walk around wif hiz wittle bodie awl cute an' cuddlie cuz he is mr. precious boots, yes he is!
DAMN!
I told you.
You have been warned.