It was bound to happen
I told myself that I would not become one of those people that dress up their dogs.
However, today I found myself at Target looking at the doggie t-shirts. They had one specifically for dachshunds!
How could I refuse? I bought the shirt and the matching hat (yeah I did) and booked it on home.
Here is the big payoff: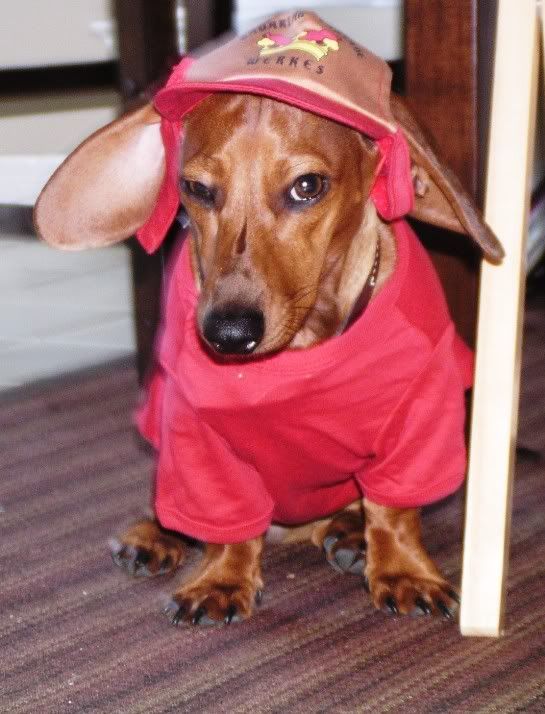 GANGSTA!
I thought Cooper would try and rip the shirt and hat off his body or at least fight with me as I dressed him.
WRONG-O, BUCKO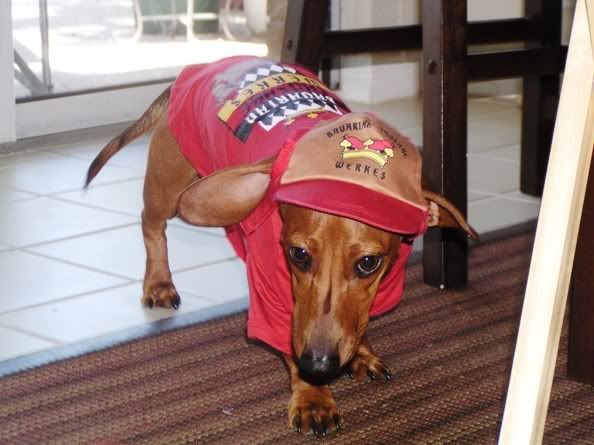 He didn't seem to mind at all.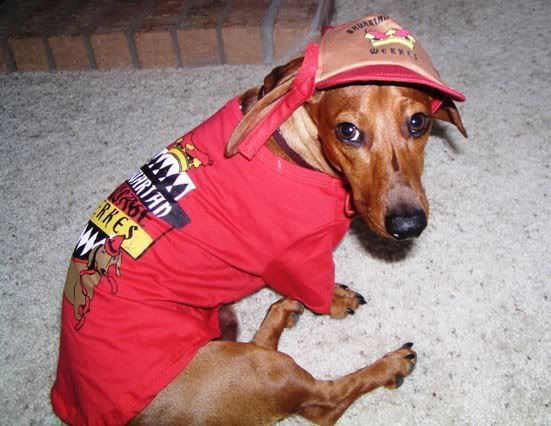 I only kept the items on for a few minutes so that I could take some pics. Maybe he will wear this ensemble to the weenie dog races next year.
I seriously need to go back to work. Otherwise, Cooper might end up with a new pair of booties.
OH, WAIT……
I have one last pic especially for Colin who celebrated a birthday this past Monday:
Rockin' the Black Keys.