Mrs. no face
I found these pics on my camera the other day. They were taken the first night we went out for SXSW 2008.
I find it extremely creepy that my face is all blurred out.
We used the auto function on the camera to take it. I must have moved or something. I am thinking about printing it out and framing it just because it is so odd. It will be a conversation piece.
In this next one, Cooper is the blurry spot. Dale is a little out of focus.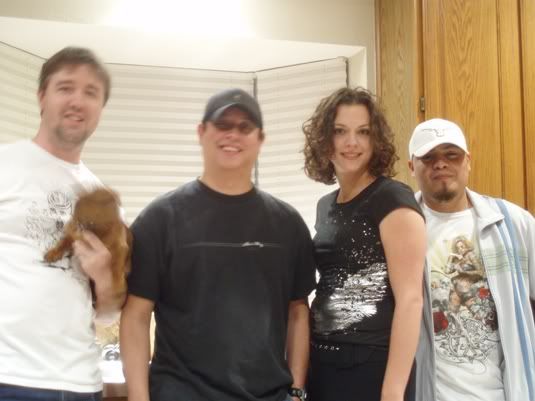 Could I possibly slouch more? No wonder why my back and neck are all screwed up.
Wasn't there some movie where the fuzzy people in photo's were the ones that were about to die? Did I just make that up?