The Adventures of the Hoop: Part 2
This post is going to be mostly pictures of the hula hoop night. Let's start it off with a cool one, yeah?
Dale asked if I could hoop with all 4 hoops.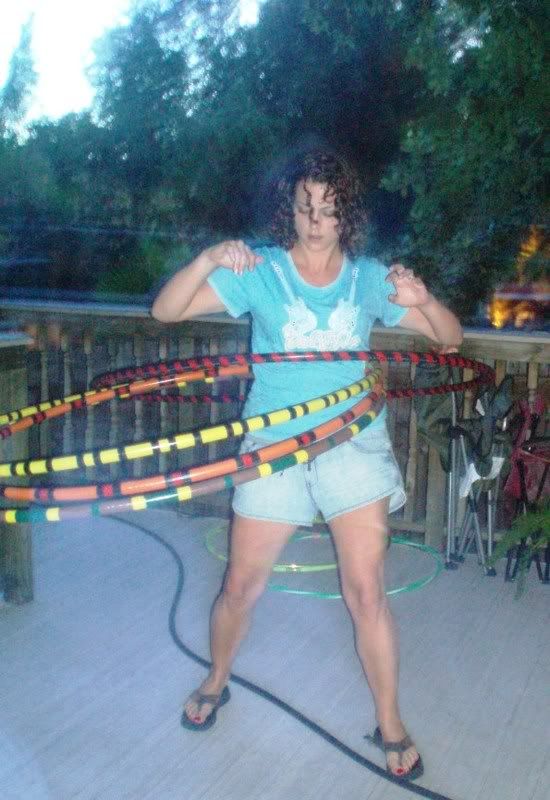 I can.
I like it when the hoop is out of focus.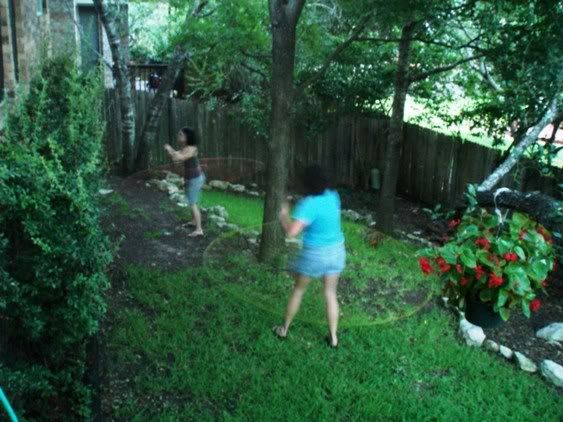 It looks like my aura. Did I just say that? It must have been the pain pills talking.
SHAZAAM!
Much like tapping your head while rubbing your tummy, Josh can hoop and smoke at the same time.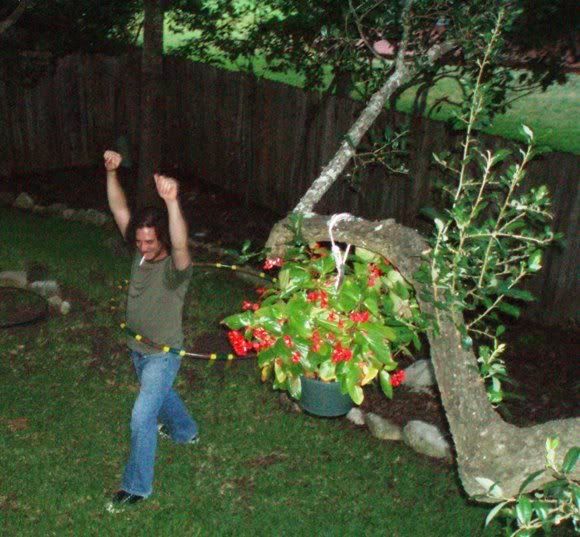 Around the knees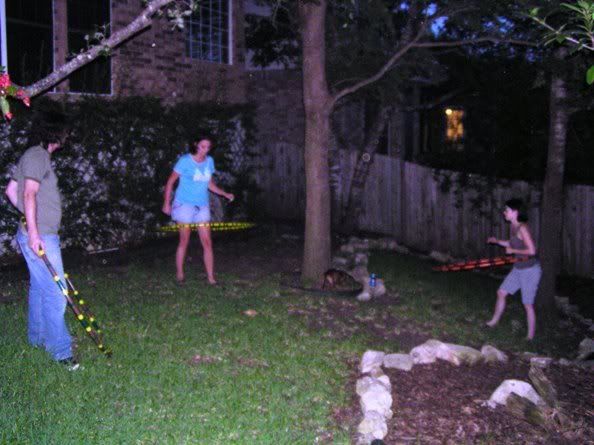 Big daddy with the big red
The four of us could not all hoop in the back yard at the same time. We are on a hill in a modest sized back yard. Plus, Dale's hoop can take out a city block. We decided to move it inside where we finally found a purpose for our almost empty formal room. I knew we were keeping it furniture free for a reason!
I heart this picture:
Josh and Tirzah hooping to The Black Keys
I have found that hooping is better with music. The Black Keys are one of the better hooping bands.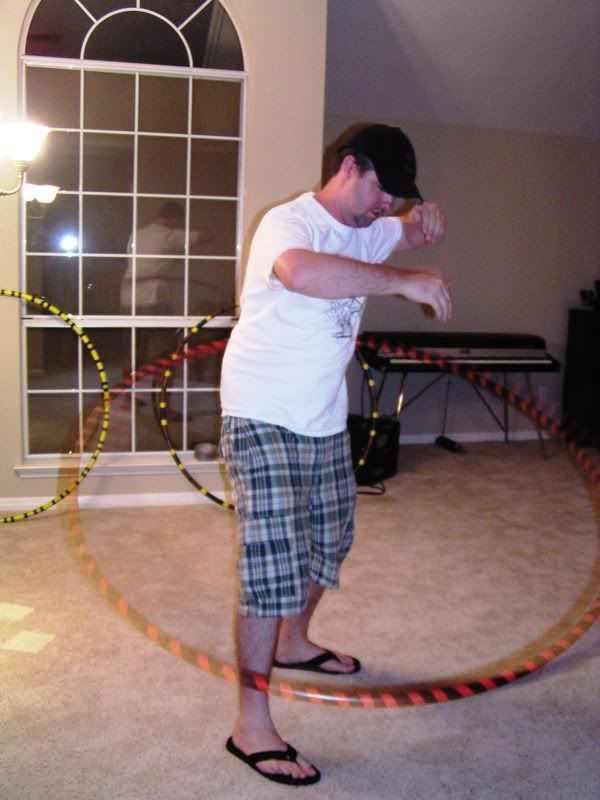 Tirza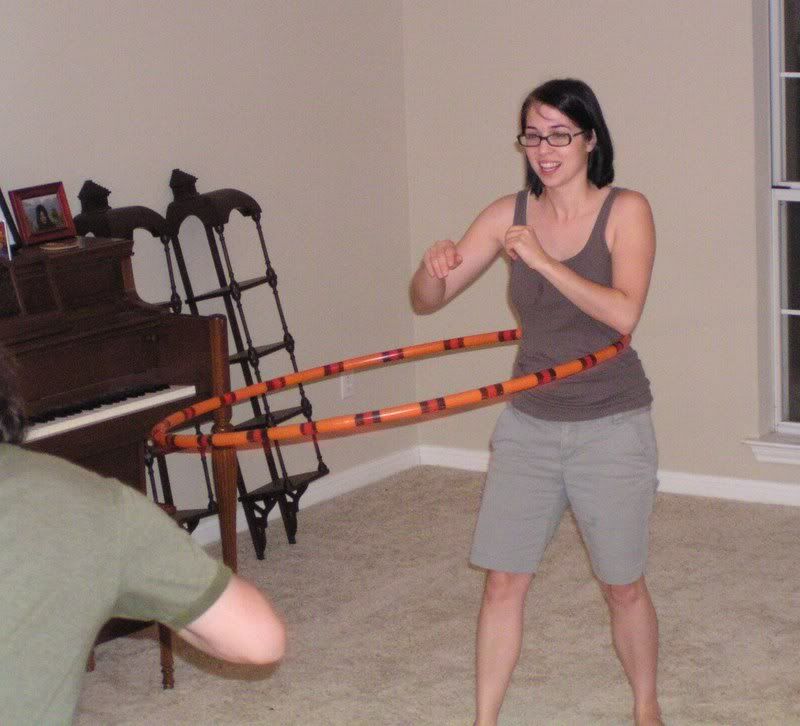 The triple threat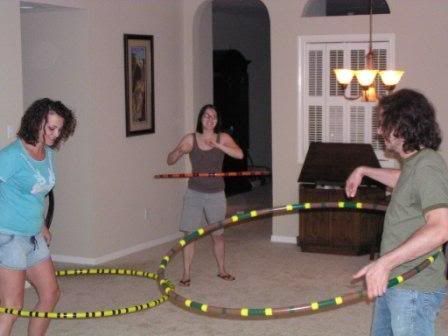 Do you see the kid sized hoops in the middle? I just wanted to give you some perspective on how big our custom made hoops actually are.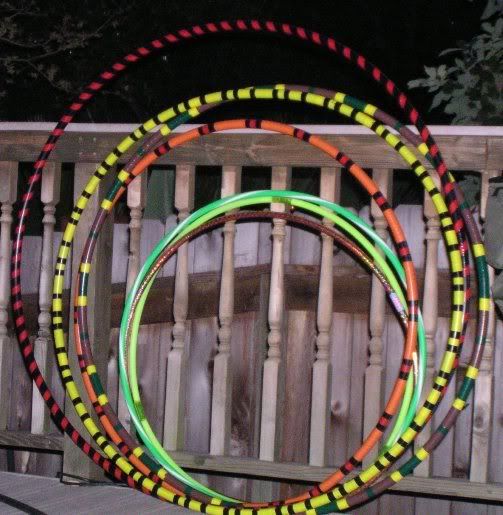 And we end like we began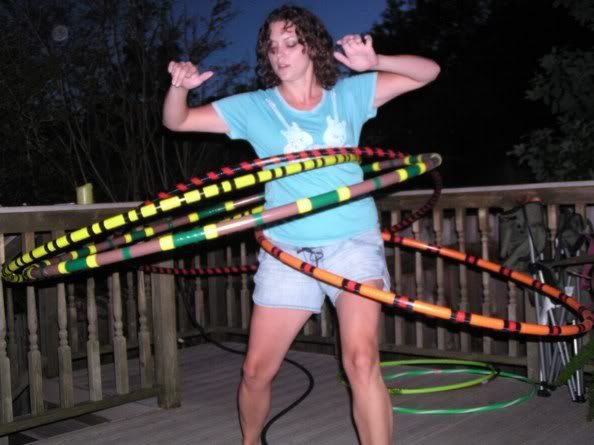 Sweet action, bub. I should have taken a picture of the inevitable hoop scuff mark on my wall. No problem. That's what touch up paint is for.