Juan and Reyna get in the groove
If you think that my blog is continually going to be about my new hooping obsession, you are correct. You have to understand that this is pretty much all I am doing right now. I do have some other blog ideas floating about in my mind, but I have to post these pics. Don't be jealous…soon I will have pictures of you swinging a hoop around your waist.
Reyna and Juan stopped by a few weeks ago to make their very own hoops.
Here is Juan's: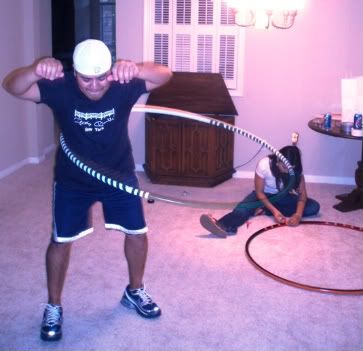 He is not sure what to call it, yet. Although it is green and white, it is not an homage to the Celtics. I think he is tossing around the name "Mean Green."
And here is Reyna making her hoop:
Juan insists on calling it, "The Hooptie." I am not sure if Reyna is on board with that name.
We cranked the music, I think it was Wolfmother that night, and began spinning.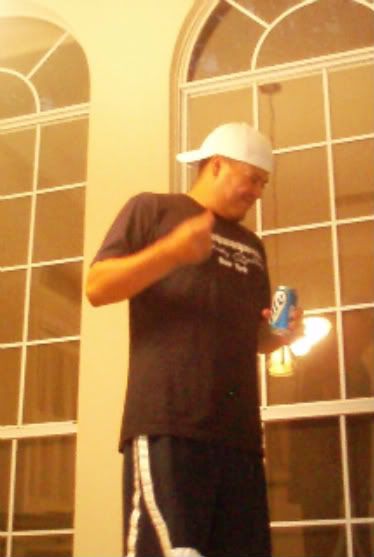 Juan digs Wolfmother.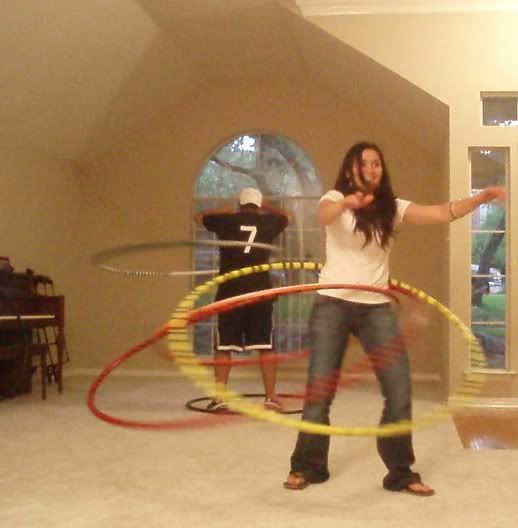 Reyna throws down some multiple hoop action.
I get crazy with the camera angles: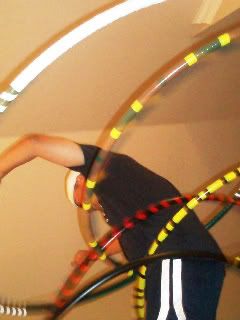 Dale hoists multiple hoops
That may be the best picture on this post
He spins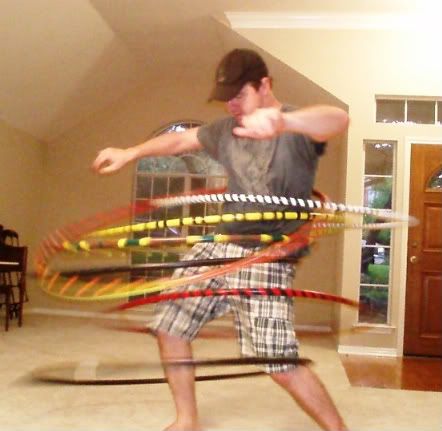 I just finished making my newest, and favorite, hoop, "The Jolly Rodger." You won't be able to handle how awesome it is. I made "Spinderella" the other day and have let Rachel borrow it to practice her skills before we make her a hoop of her very own.
Remember my "hoop dream" party idea? Well, I pitched it to Larry and he is not as excited about it as I am. I told him that we would make him a UT hoop to try and sweeten the deal but I don't think it got me anywhere. We did have a mini hoop party the other day, at his house, and he did not complain so maybe he won't mind if/when we do it again…but with more hoops.
If you think you may be interested in a hoop, you should go to this site and see if you want some specialty tape. Just look down the list and click on "hula hoop tape" to see what they have to offer.
http://www.identi-tape.com/
Otherwise, you can buy different colors of electrical tape at Lowe's or Home Depot. Colored duct tape bunches up so I would avoid it if I were you.
fin