Wolfmother split
Citing irreconcilable personal and musical differences, the band is no more.
I am so glad I got to see these guys perform twice. Let me tell you, they put on a great rock show. Andrew Stockdale has an amazingly fierce voice. They guy could made hitting the high notes look like a walk in the park.
The bands sound was like a melting pot of Led Zeppelin and Black Sabbath, yet they were definitely unique.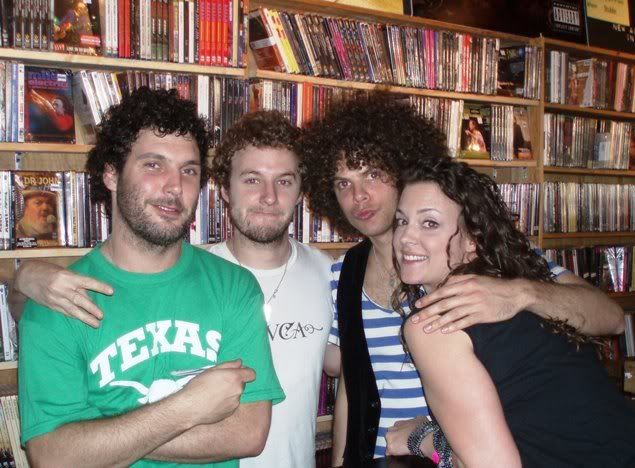 Colin broke the news to me. He also was the one that told me the White Stripes were canceling their tour (I had tickets to the –never did happen- Austin show). He is like some kind of rock-n-roll grim reaper, that Colin.
Sorry about the photo, bro. I had to vent my anger somehow. I know you only tell me these things because you know that I would want to know. Still, I am suspicious of you and your pattern of bearing bad news about bands that I love. What's next, friend? Are you going to tell me that the Black Keys are going to switch to country music?
Apparently, The lead singer/guitar player is going to recruit new members and continue on as Wolfmother. I'll give the new mix a shot, but I am not holding my breath for the greatness that the original trio brought forth.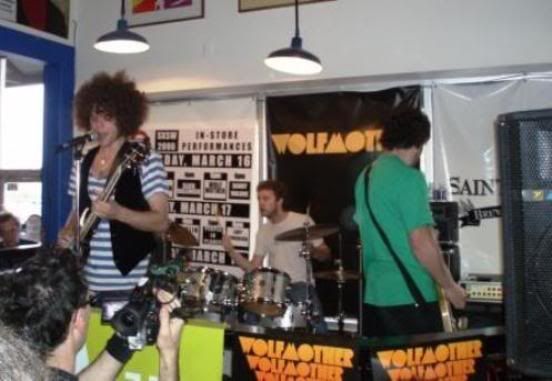 RIP Wolfmother.
RIP Bernie Mac.
RIP Isaac Hayes.