Online
I have the use of my computer once again! I missed checking out the blogs, blogging, and all of the information the internet has to offer. I missed being able to check my e-mail obsessively, facebook, and randomly googling friend's names.
I missed being able to post photos of my dog.
These were taken with the super duper long lens. I had to wait for a sunny day to take these. I think they turned out great.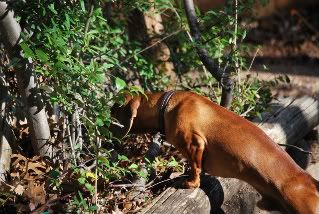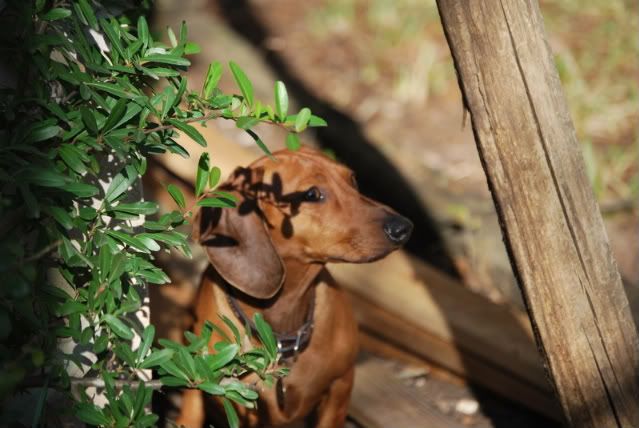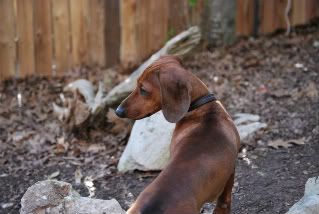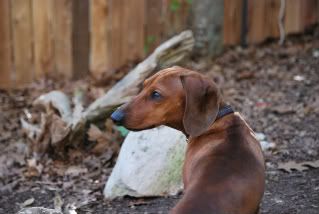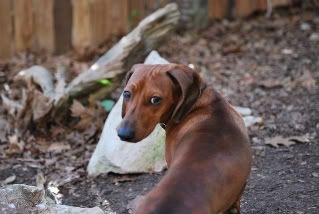 This last one was taken New Year's Eve. I did not use a flash or a tripod. That's pretty special. I am going to print and frame this bad boy: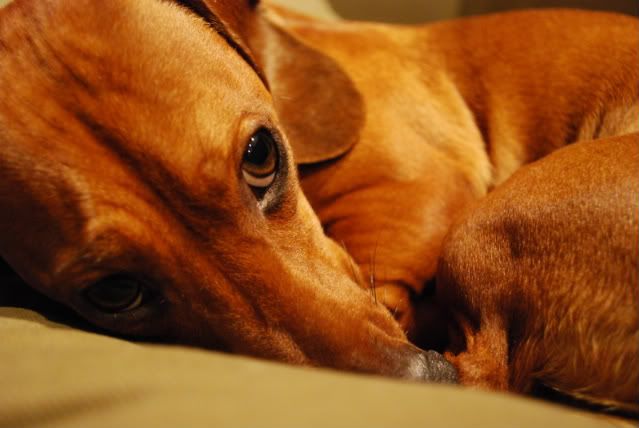 In other news:
Dale made the best pulled pork sammiches. He even whipped up a mango/pineapple salsa to accompany them. Yum! Even though I sometimes get annoyed with his incessant viewing of the food network I do appreciate that my man can cook!
I got to see PJ and Kristi's baby, Grace, yesterday. How cute is she! I'll show you how cute on a later post. I swear, I have not held a baby so tiny in a long time. I had to smell her head and I pulled one of her socks off to check out her tiny feet. I resisted the urge to put said foot in my mouth. Don't judge me.
I am going to start planning the hoop party. I think I want to hold it in Feb. I may have to hold off until March. It just depends on how long it will take my tape order to arrive. If you want to come, It would be awesome if you ordered a roll or two of the tape you would like to use to decorate your hoop. Go to
www.identi-tape.com
Oh yes, I have decided to celebrate my 32 birthday for every weekend during the month of March. I have been touched by a lot of death and dying lately and It has made me appreciate every moment I am alive that much more. I am not sure how I will celebrate....but I will think of something. It will not be me just celebrating me. It will be about me celebrating my life and all of you that are in it. Go you!
Boy, I am thirsty. I am going to wrap this up so I can get a nice tall glass of ice water. Have a good day!