Washers and Cigars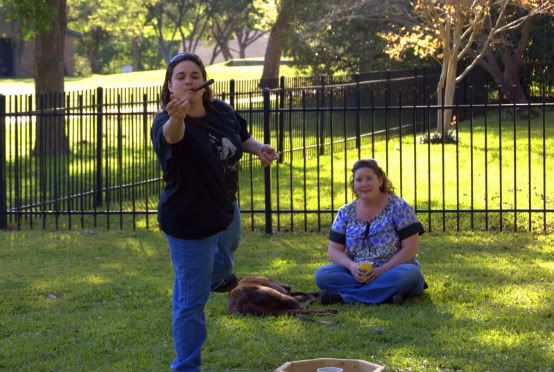 Rachel posted a story about her lovely BBQ over at her
blog
Her post was titled, "Miller Lite and Maracas." You should visit her blog if you want to see Dale playing the broom guitar. The BBQ was held in celebration of many birthdays(including mine) and it had something to do with the Capitol 10K....I think. Don't ask me the specifics. My brain releases a chemical that erases any memory when I hear somebody talking about running.
Do you really need a reason to BBQ, though?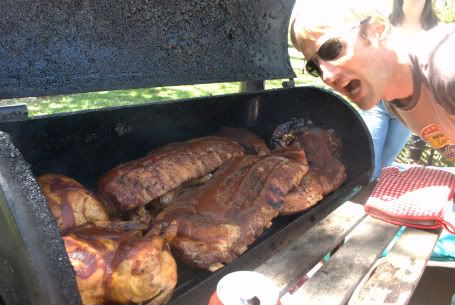 Rachel and Larry know how to throw down a good time.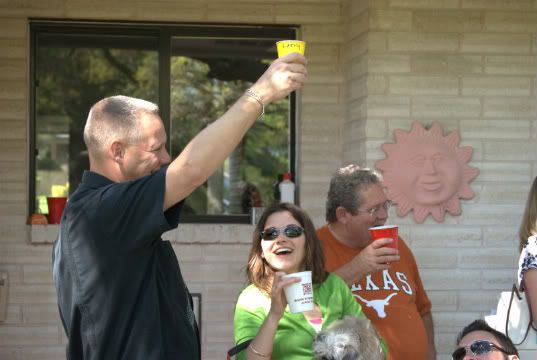 Speaking of Larry, the ladies love that guy!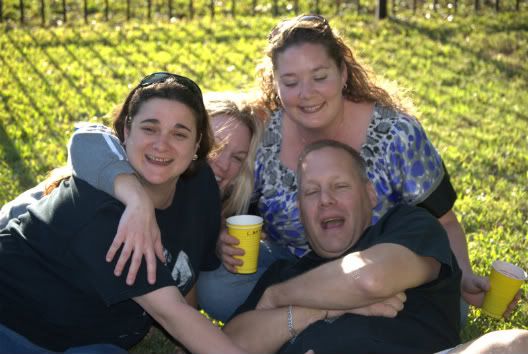 Rachel gave me the same card that she has given me on a previous birthday. The funny thing is, she sort of knew she had already given me the same exact card but she loves it so much and wanted to give it to me again.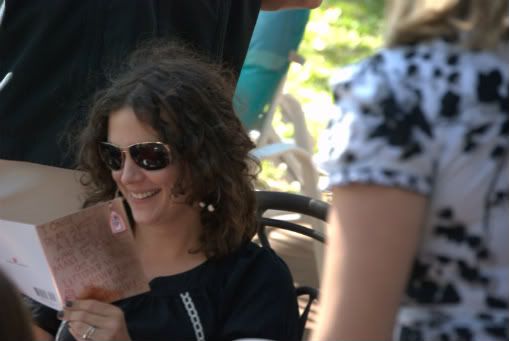 Here we are getting our birthday cookie: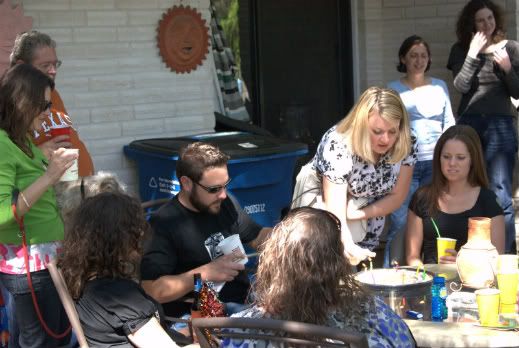 My sister and her fiance joined us in the celebration. They got engaged the next day!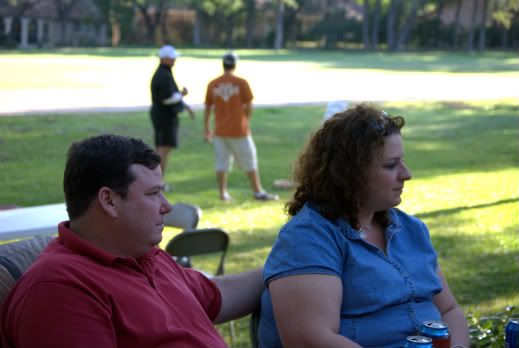 Ugh, I am so tired ya'll. I have an ice pack on my back and am anxiously awaiting the pizza man to ring the door bell. I'll have to continue this story tomorrow.
I'm going to rent a movie through the On Demand channel. Hmm....what will it be. Let me scroll through my options.
Will it be
Nick and Norah's Infinite Playlist?
or-
Henry Poole Is Here?
Rotten Tomatoes gives Nick and Norah a higher rating. Nick and Norah it shall be.
The Pizza is here.