Strange Brew
I have so many pictures from Taos. It would take more than a few posts to share them all with you. Therefore, I have decided to show you the strangest ones first.
Let's start from the beginning.
Danny, Dale and I pull up to J3's house. Before you can say "Ice cold Chelada", J3 struts out of his house to greet us at the vehicle. The boys all pile out and I stay in to catch a few shots. The sun was shining something fierce and this is what I got: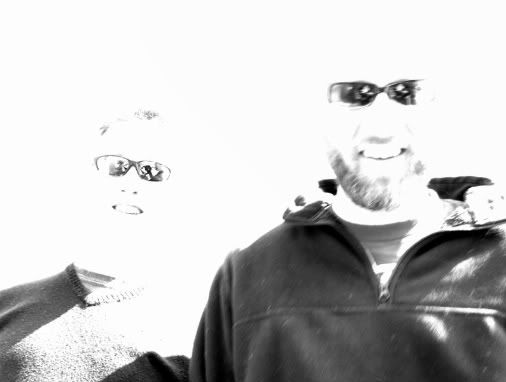 Right after we packed the Wyrick's new vehicle with our luggage, beer, and soup Dale and I spotted this decorative touch in the front yard of J3's abode:
After a few hours on the road go by we pull into this trucker station. The boys immediately spot this awesome rig: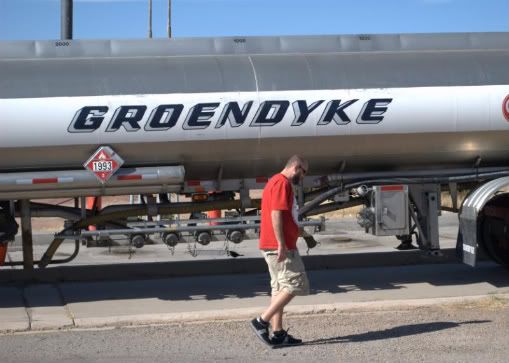 J3 pulls out all the stops.
When we got to the Taos House, I took it upon myself to explore the diggs. The room my husband and I shared had these pillows on the bed that were adorned with none other than the Virgin Mary"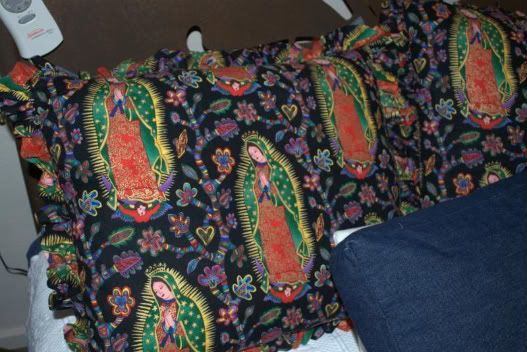 I slept quite well.
The next morning, we were all getting geared up to hit the mountain. Here is Danny in his snowboarding gear. Side note- Danny thought he could just learn how to snowboard without any lessons: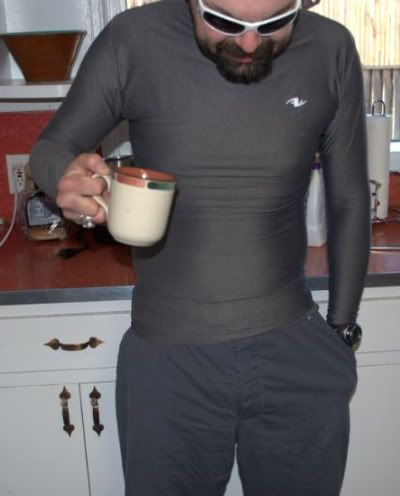 He ended up with a mild concussion and a courtesy ride down the mountain: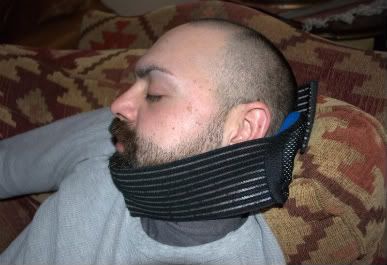 I admire his tenacity while I cringe at his machismo.
The next few are from this great little restaurant/bar we went to where the hostess greeted us by saying "party of ten!" There were four of us.
I like this one because of my photo editing skills.
I'm not sure what is going on with Dale here: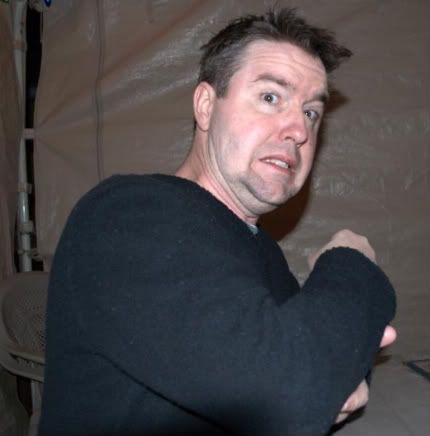 This one is just hard to look it. It makes me feel drunk: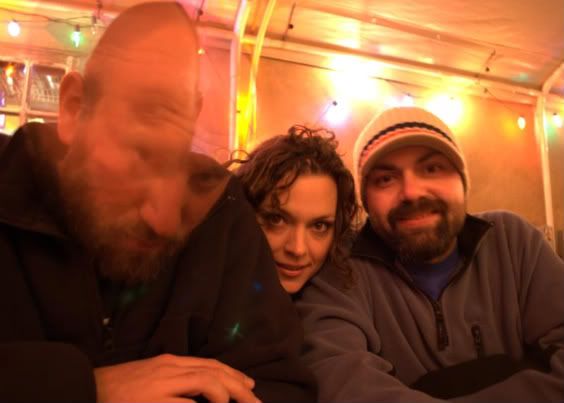 I think it eared the blue ribbon for "strangest picture."
Ah yes, Eske's was the name of the restaurant. So good! Here we are right before we headed back to the cabin: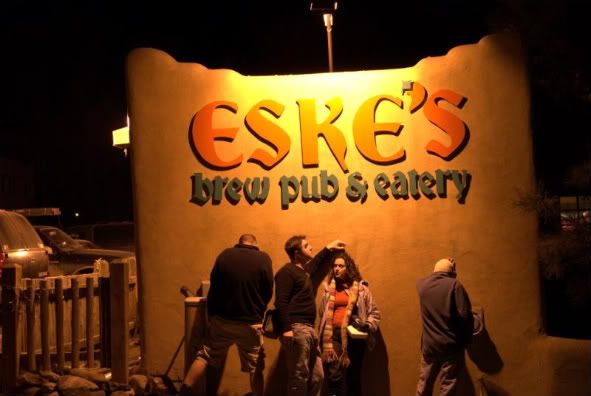 The next day, decided to not return to the mountain. I was sore from head to toe, Danny had a busted head, Dale had busted knees and ribs, and J3 had an ankle issue. To ward off cabin fever, J3 kept us entertained by dancing his ass off: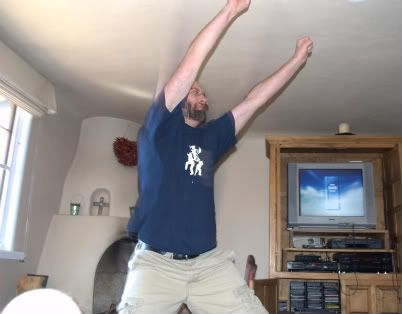 So those were the strangest photos of the bunch. I'll pull some of the nicer ones for your next trip to sarahtopia.
Happy birthday, J3! Thank you so much for pulling this trip together. Your a king.