Hello again, hello.
Let me get to the rest of the Taos photo's, mmmmm-kay?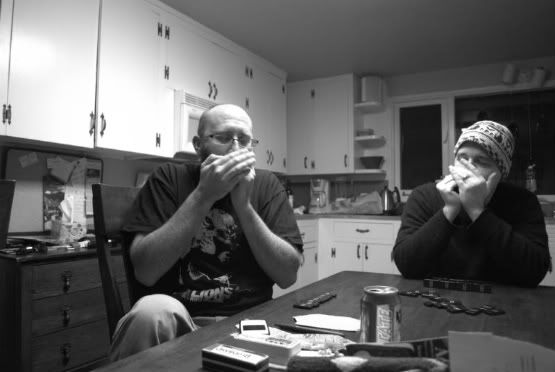 Dale and Jeff played the duel harmonicas for our evening entertainment. They were quite good, actually.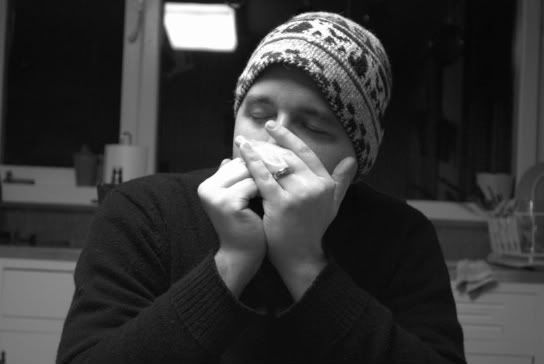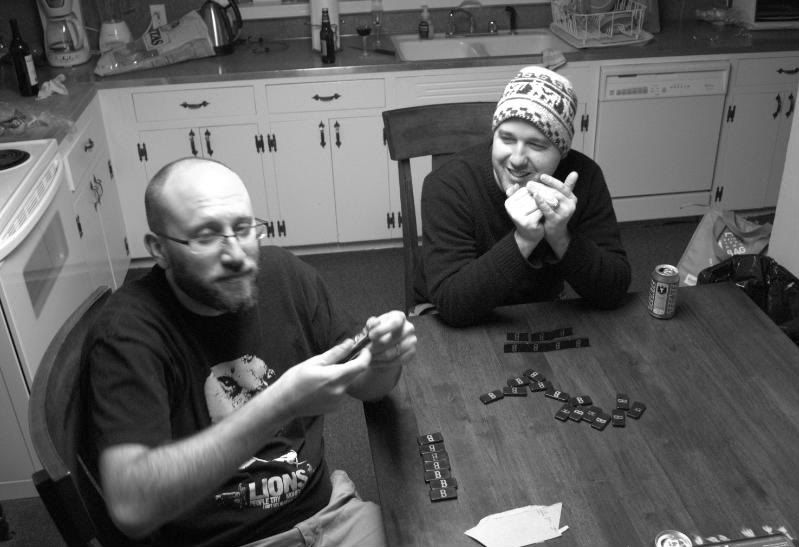 Jeff made sure we had morning coffee. What a guy!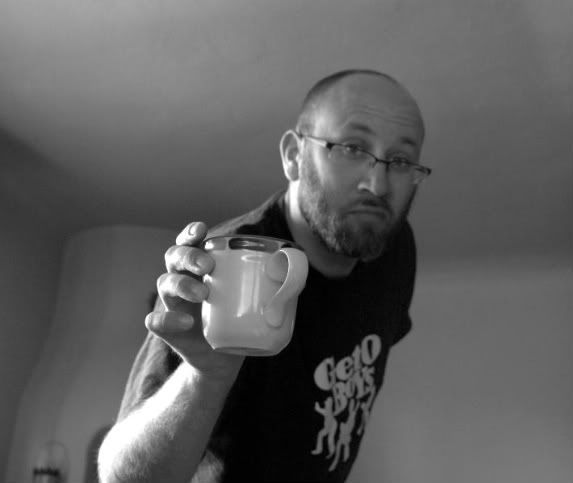 The dominoes (or "dominos")game was also a nightly event. I did not participate as I was too busy reading Stephen King's book, On Writting.
Danny concentrates: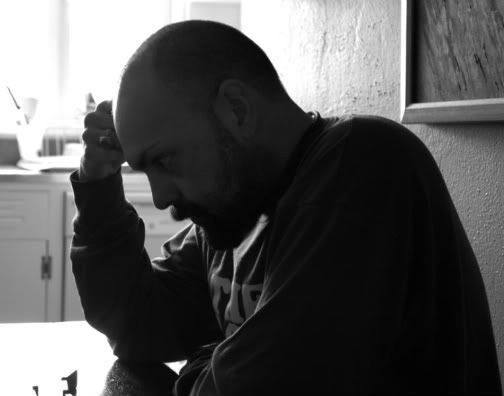 Awww, look at that. Danny and Jeff pose like a couple of sorority girls:
Did we forget how to smile? What's going on?
Jeff's new Alpaca hat. We searched many a shop in Taos to find the right one.
Wellsir, those are my favorite photos of the J3 Ski extravaganza '09.
In other news:
Cooper still has his "boys". We had to delay the procedure after I learned I that Dale and I would be going out of town. More on that later.
SXSW has begun. Dale and I missed going out last night but we will be enjoying plenty of live music tonight. Lee is coming into town to join the festivities. Juan and Reyna have wristbands and will be celebrating what live music has to offer with us. I am jealous that Rachel, Juan and Reyna got to see Dan Auerbach last night but we will catch up with him on Friday or Saturday. Possibly both days. I love me some Dan.
I will be a godmother once again! Charlotte delivered my godson, Cayden, yesterday morning. She had some complications but she is now fine as is the baby. Dale will be the godfather. Praise the lord!!!!
It's good to be back home. Love you all.