PJ's B-day part 3: Babies
I ended up taking a bunch of pictures of baby Michael. I only have one of Grace...I think:
At least it's a cute one.
Baby Michael crawled up to my camera and began to pose. Look!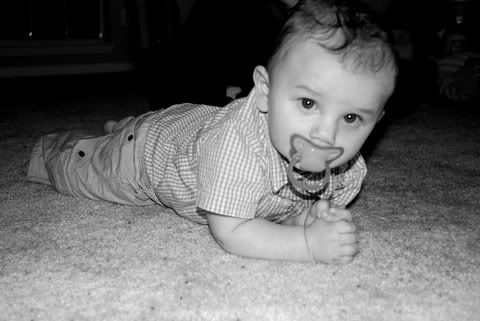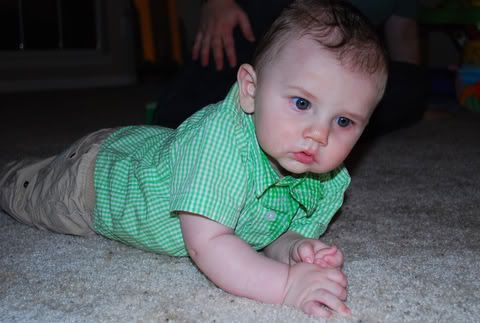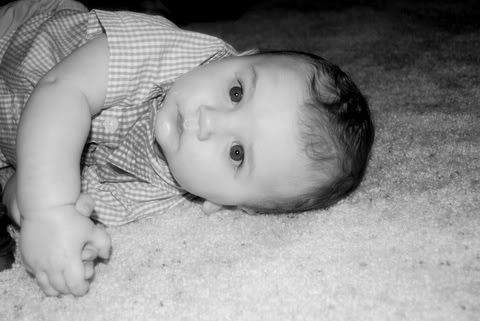 I gave him a maraca and home boy took off!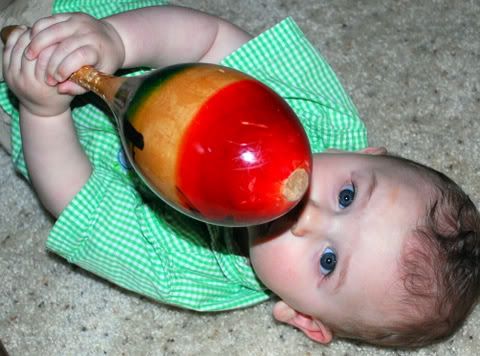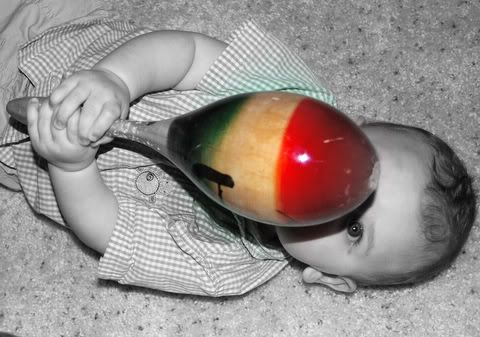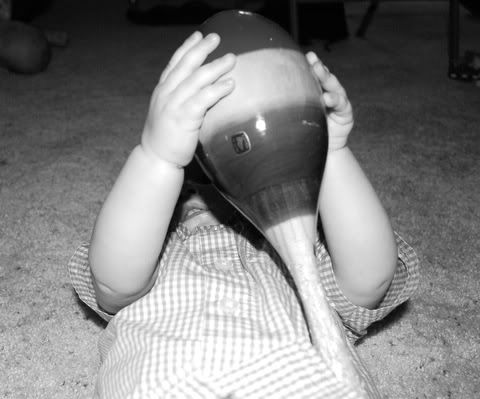 He works well with props.
Baby Grace and I will have to schedule a little photo shoot to make up for the missed pictures.