My Dream Party
The hula hoop party was a success. We made about 20 beautiful hoops.
Rachel and I co-hosted the event and I must say, we work well together. We could not have done it without Dale's cooking, Juan helping with connecting the hoops (you need brute strength to connect that many hoops), Sarah K. and Amy preparing the food, and Larry for being cool enough to let a bunch of ladies hoop on his property. Big ups to those folks!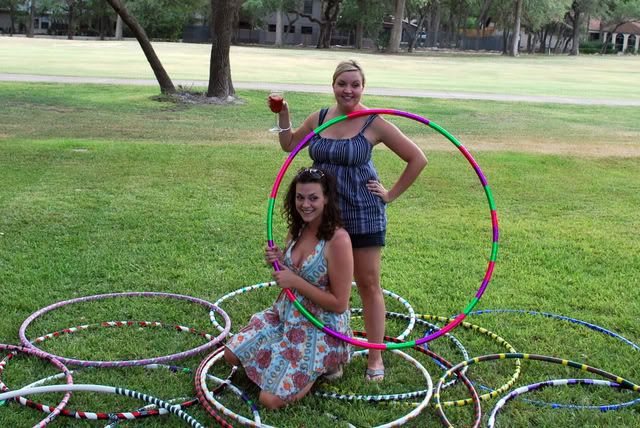 Connecting the tubing:
Decorating: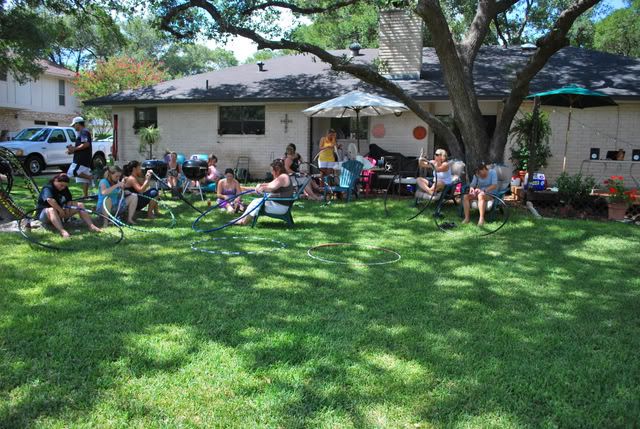 Hooping:
Gayle was a natural.
Kim learns a new trick!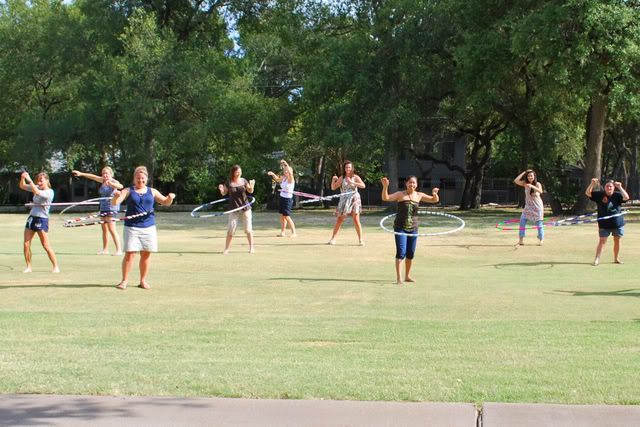 On the golf course.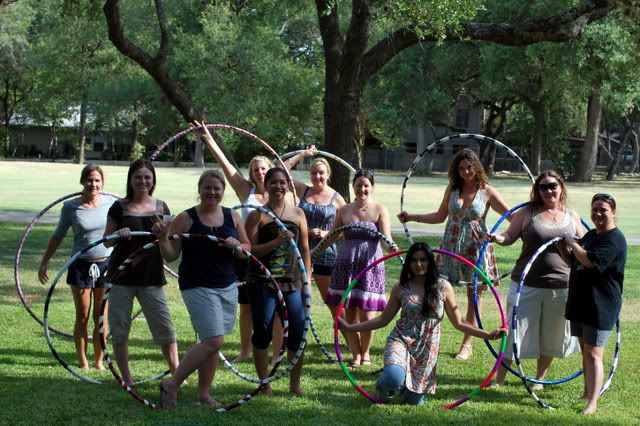 Good times.
I hope to have another hoop party in the early fall when things cool down a bit. It was just too much fun! Thanks to all of those in attendance. If you did not make it to this party, perhaps you can join the next one.