Those Darlins
Those Darlins
played the Continental Club last Friday, the day before Halloween. I must say, theirs was one of the best shows I have seen in a while.
From Left-to-right: Nikki, Jessi, and Kelly.
They started off with an instrumental that slapped you in the ass to wake you up. As they played the first tune, the crowd pushed in closer to the stage. I had a great spot right up front. Dale and Rachel were standing behind me.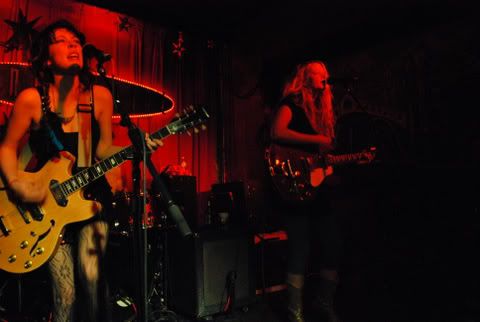 This is the type of band that trades instruments (except for the drums). They take turns carrying lead vocals and harmony. You know how much I love this.
And talk about stage presence. These gals have it times three. At times, you don't know where to look because they can all be quite captivating.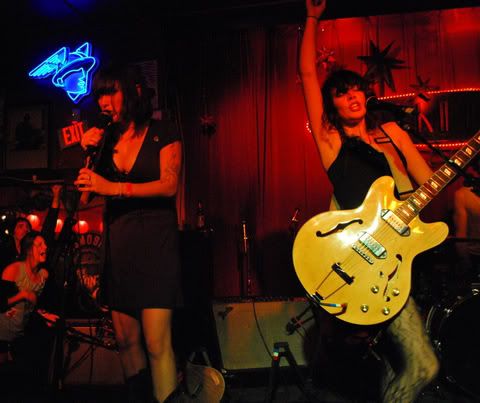 Check out the audience member on the left. "YEEEEEEEEEEEEAH!"
We have not even scratched the surface of the craziness. I'll post the rest of the photos soon. They feature beer spitting, pumpkin destroying, and a dancing chicken.