Ghoul
At 6:00 on Halloween morning I woke up with a bad hangover and good memories from the previous night. The story of the previous night will be told in my next post. Right now, I have Halloween pictures for you.
A few hours before dark, on Halloween night, I decided I was going to dress up as a ghoul. Considering that I threw this costume together at the last minute, I must say that I think it turned out pretty good.
Dale and I took the dogs over to Rachel and Larry's. The guys watched the game while Rachel and I (and some baby) passed out candy to the endless stream of trick-or-treaters. Actually, we only had three groups of trick-or-treaters visit us and they all arrived by car. Nobody was walking around the neighborhood. It was strange. I still had fun chatting with Rachel and drinking blood...um, I mean wine.
Before the game started and before the trick-or-treating, I thought it would be cool to pose for some pictures out back on the golf course. Dale was the photographer and I edited the shots.
On with the picture show.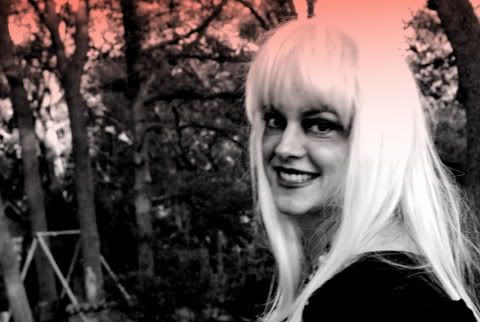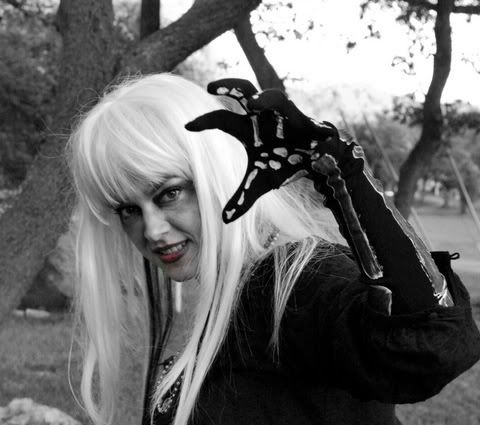 I'm just a ghoul taking her dogs on a walk. Don't mind me.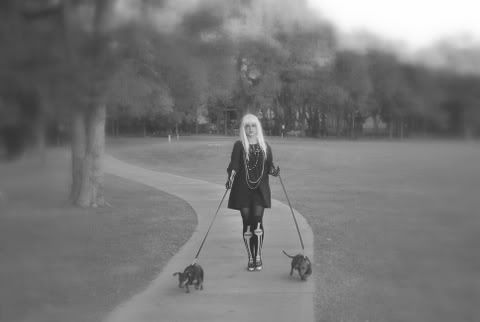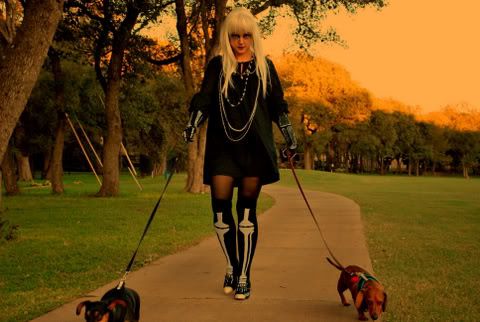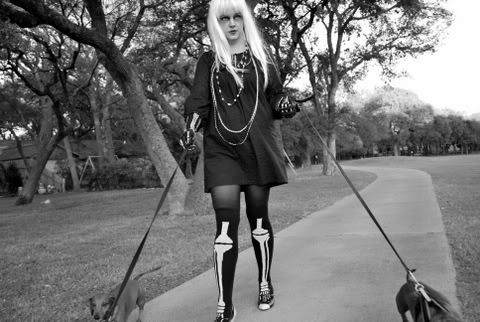 Blossom was a UT cheerleader: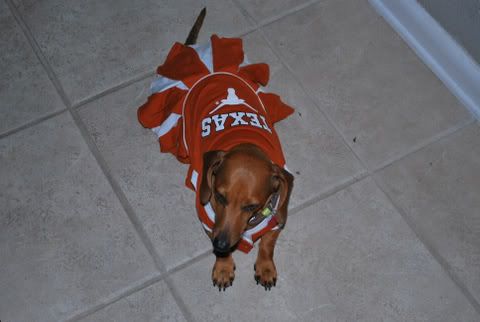 Larry was a "Stay at Home Dad":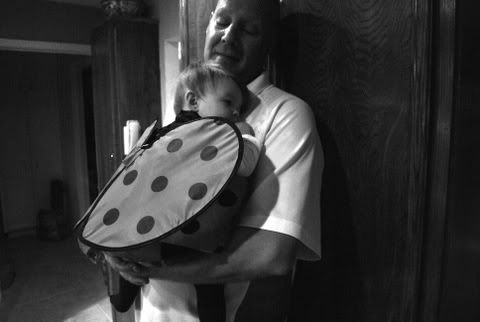 Waiting for the trick-or-treating:
Rachel was a witch.
Hope you all had a happy Halloween. Up next, I will post about the Those Darlins show. You should have been there...it was awesome!