Those Darlins: part II
And now, back to the show!
More pictures from the show and some background on how I became a fan.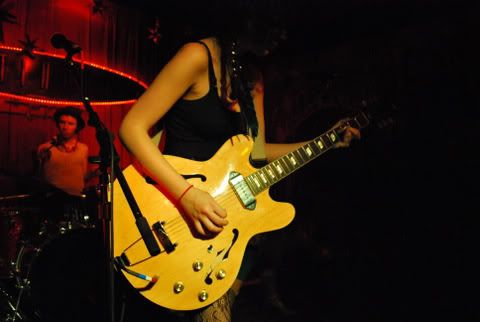 I first heard of Those Darlins back in March during SXSW. I found out that they were touring with Dan Auerbach and Hacienda. Seeing that I like Dan Auerbach and Hacienda's music so much, I figured I would visit their
myspace
page and give their music a listen.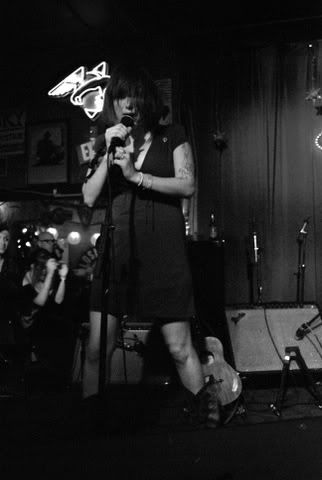 If you like that rock/country/rockabilly/psychadelic surfer music, well then I suggest you do the same.
(This might be my favorite picture)
I was instantly a fan of this band from the first listen of
Wild One
. I played
The Whole Damn Thing
for friends and found myself singing
Hung Up on Me
while driving around in the car.
I pre-ordered their album and laughed when it arrived with an autographed picture of the band, just like they did in the good ol' days.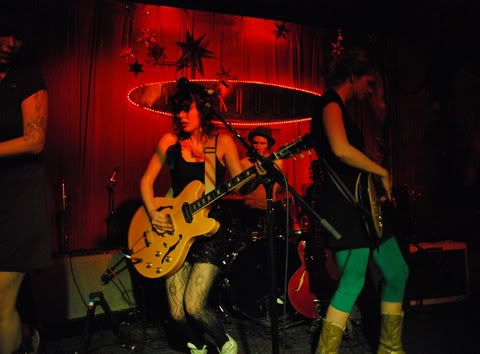 Come back for the final installment....beer spitting, chicken dancing, pumpkin smashing, crowd