Mail From a Crazy Amy
Amy and I (a.k.a. "crazy Amy") have been pen pals since forever. We started writing notes back and forth in junior high on single sheets of notebook paper, decorated with stickers and folded just so. We eventually graduated to a spiral notebook that we would use to write funny notes, poems, and anecdotes and draw even funnier pictures. The notebook would be passed back-and-forth in between class periods. It is a miracle that one of our notebooks never got taken up by a teacher. I say "one of" because we ended up filling about four or five of those babies (I think...maybe more). Once we graduated, Amy moved away to go to college. We began writing each other and sending our letters via snail mail. It has been fifteen (yikes!) years since high school graduation and we have continued to write each other throughout all of them.
We rarely e-mail each other and hardly send messages through facebook. Something about the technology mucks up the idea. We enjoy the idea of actually putting pen (or pencil, or crayola, or marker) to paper and writing a letter. We like knowing that the letter traveled from one city to the other and that it sometimes bears odd smudges and tears in the paper envelope to prove it. We know that it brings happiness to the other when she sorts through the bills and Valpak coupons and finds a letter in the stack of the typically mundane. I should say that it is not always a "letter" one sends. She or I may send a postcard, some coasters from a pub, or a picture from the past. Gotta love surprises.
A few days ago, I got a fresh piece of mail from Amy. Here are pictures of the front and back of the envelope. (I blurred out the addresses and last names)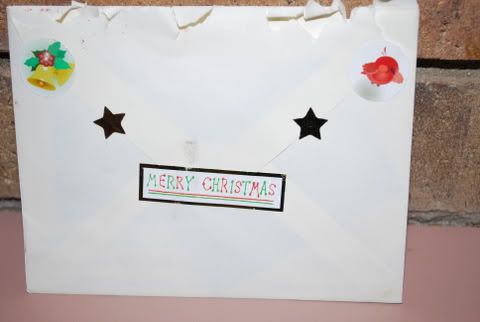 Why yes, those are Christmas stickers you see. No, this is not a Christmas card from Amy. I already got that about a month ago when it was actually Christmas time.
Take a closer look at that picture on the address label: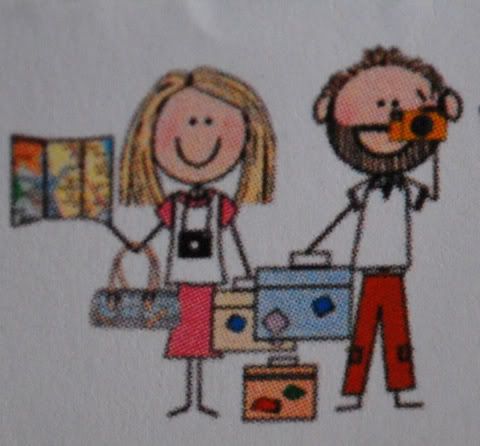 That is a caricature of Amy and her Husband. They like to travel. Very cute.
Want to see what was inside?
Two things.
This: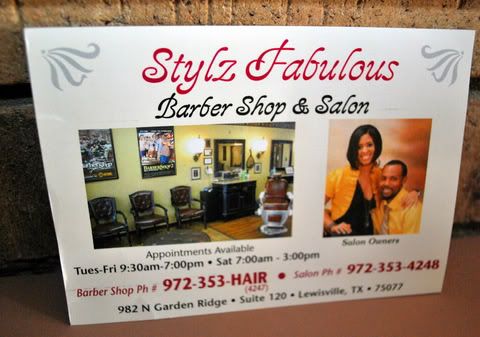 Front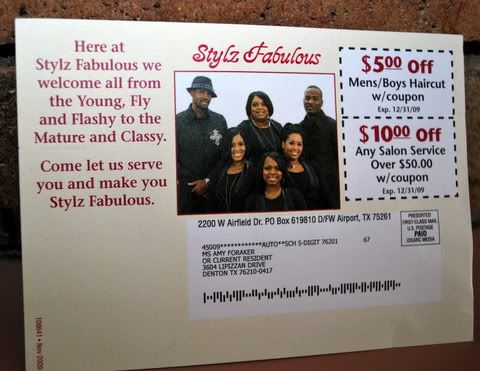 Back
and this lovely picture of Will, Amy's husband: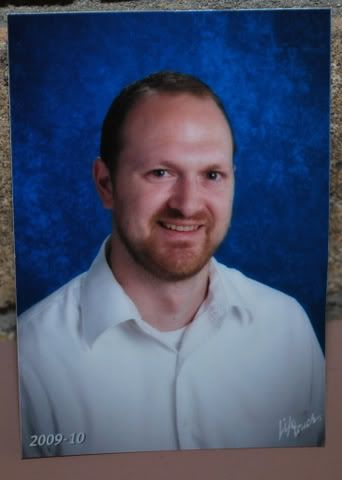 I love his hair stylz. Looking young, fly, and flashy!
Totally random, right? It made me laugh so hard. Will's picture is now on my fridge.