Peacock
I recently bought this peacock yard statue from an artist here in Austin. He was selling his wares in a gallery on South Congress. I've been dying to tell you about it!
The Artist used polished sea glass for the eyes on the side of the head and the eyes of the feathers.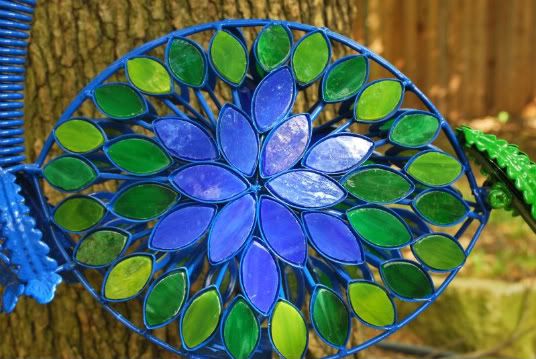 The stained glass came from a catholic church in Provence, France. He recently traveled to Provence and learned of an old Catholic church that was being restored. They were just throwing out the old material, stained glass included, so he gathered up some glass for future projects. He was told that Picasso would frequent this church while visiting Provence (something he often did for inspiration).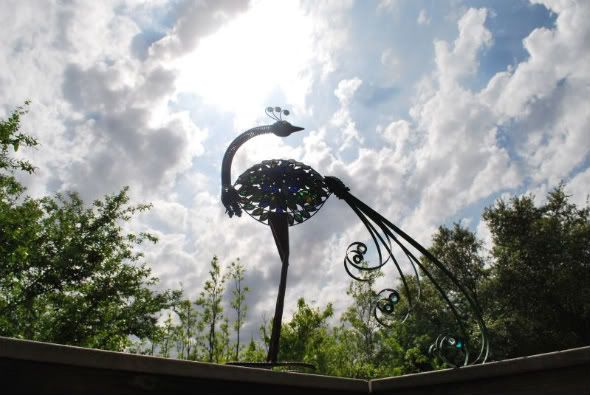 The metal is just run-of-the-mill metal. Spare parts from a junkyard that he collected, primed, painted, cut, and welded together.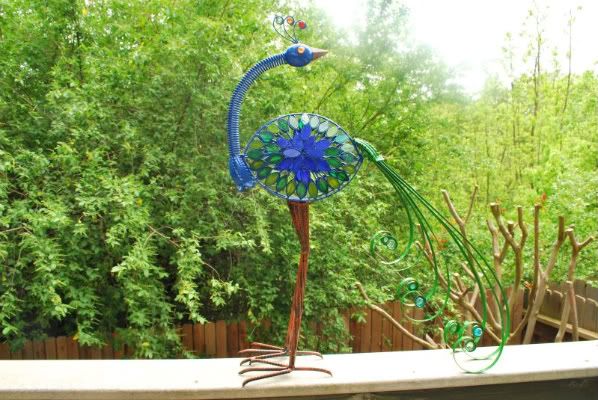 I bought it thinking I would display it in my peacock-themed bathroom.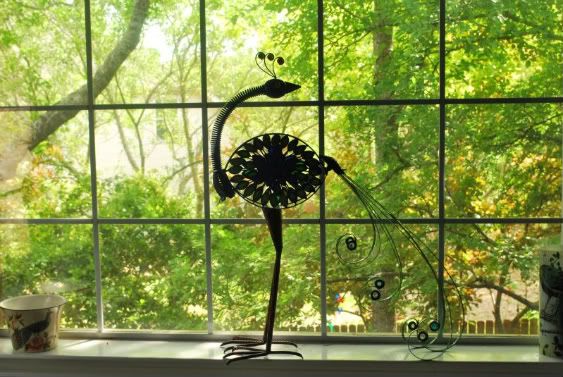 But it did not fit on the shelf or on the windowsill. You can see his foot hanging over the ledge.
So, I put it outside next to a tree.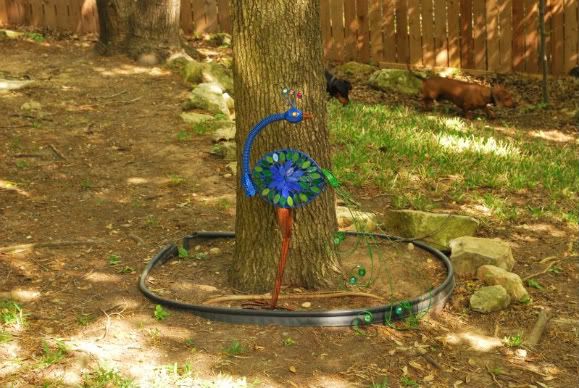 I LIED! The peacock came from
Target
.
:)