Kid Wigs
My sister and her adorable family recently came to Austin for a visit. As an aunt, I have learned that you should always have something on hand to entertain the little ones. That something can be paper and crayons, a piano, or wigs made for kids. I myself LOVE wigs and own 4 or 5 of them. So, when I saw these cool wig sets (they included matching sunglasses and jewelry) in pink and purple I had to buy them.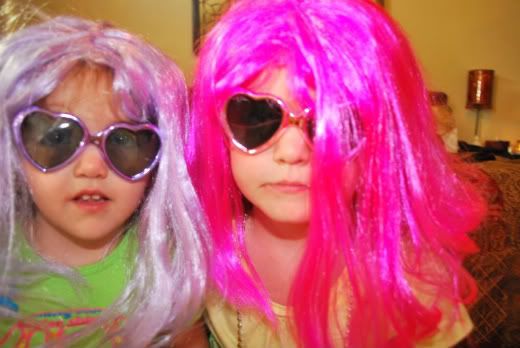 They loved them!
Not wanting to leave her out, I put my sister in one of my favorite wigs and included her in the fun: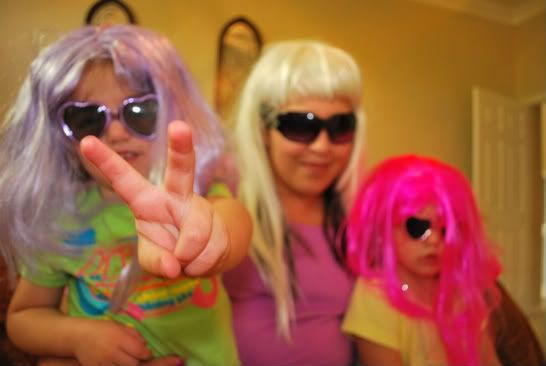 I love all three of these gals with all of my heart!
Here are the nieces having a drink on the bar: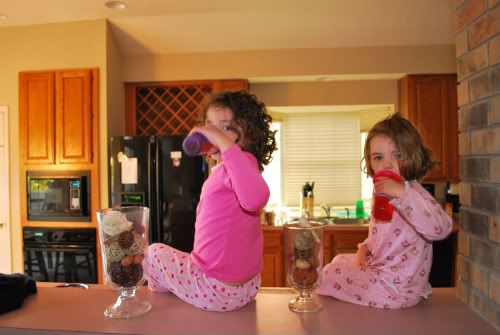 Here they are eating breakfast (which consisted of banana nut vita-tops because I did not have any cereal or oatmeal):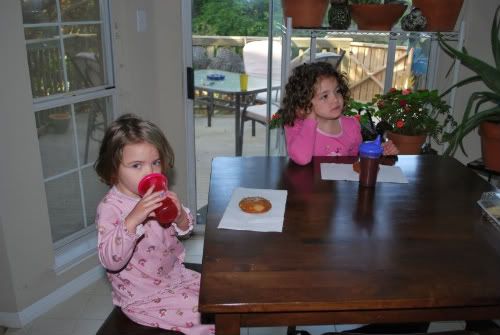 Here is a cool picture of miss Z, the older niece:
And a cute one of little L, the younger niece: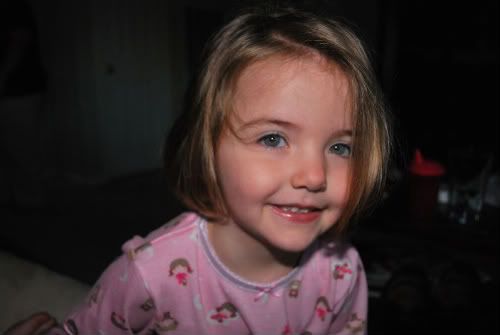 I wish they lived in Austin so that I could see them on a regular basis. I miss them.
*Sniff