SXSW 2010: The Black Keys
The time for
The Black Keys
to take the stage was almost upon us so Dale and I decided to make our move to get closer to the stage. The crowd was massive. People were packed tighter than sardines as they waited for the band to appear on the outside stage. At one point, as we pushed our way through the crowd, I became separated from Dale. I kept moving forward until I saw him. There he was, hanging out on the side of the stage talking to this guy: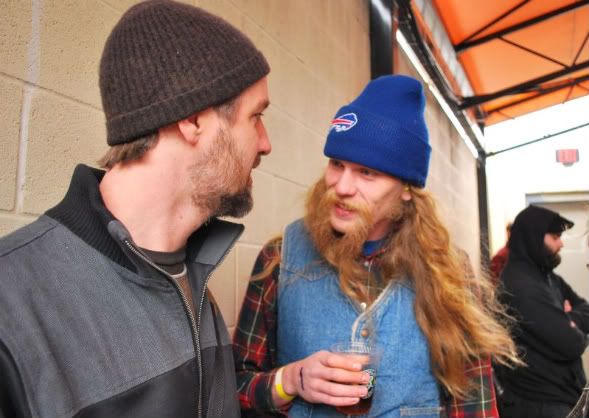 I forgot his real name but we called him Buffalo Bill. Nice guy.
I walked right past the gate and stood next to Dale. I noticed the tub of Lone Star Beers on Ice, our very close proximity to the stage, and the fact that members of The Antlers (as well as some other musicians) were in the area with us and realized we were in the VIP/Backstage area. WHAT?
Some
reports
say that
Danger Mouse
(producer and musician) and James Mercer (of the
Shins
) were standing with us. I did not notice them, but I was watching the stage.
A few minutes after I arrived, somebody blocked off the entrance to our area. I kept thinking we were going to get kicked out but it never happened. We just acted like we belonged there and people assumed that we did. Dale even helped himself to some of that Lonestar.
And then, The Black Keys took the stage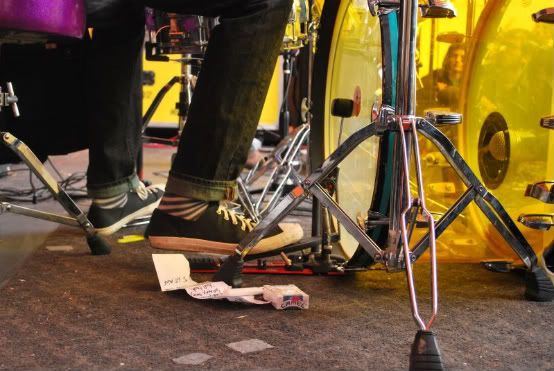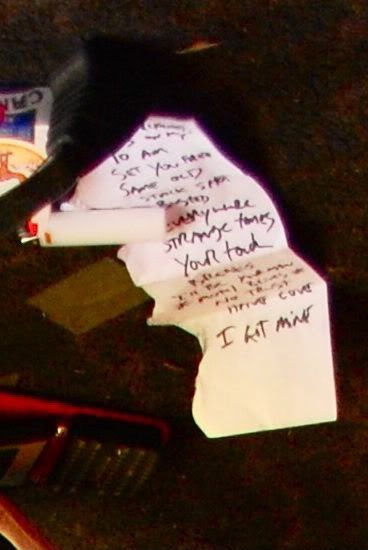 Here is a pic of the Set List. They played everything a Black Keys fan would want to hear and more. Their set was so tight! It was full of energy, groove, and testosterone (in a good way. Ha!) . I seriously don't understand how they are so talented.
Check out Patrick Carney, one of the world's best drummers: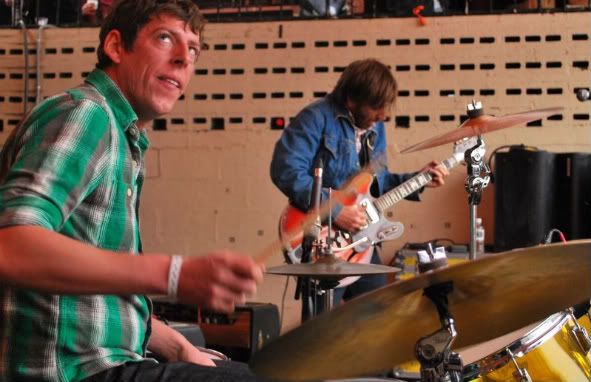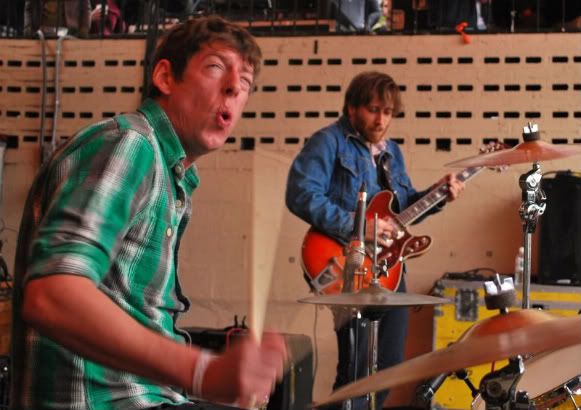 I really like the new drum kit. I wonder if he designed it?
This is how close we were:
People stood outside all day so that they could get a good spot. Dale and I walked to our spot 15 minutes before the show. Do I feel bad? No. I feel lucky.
The best part is that I can actually say I shared the stage with The Black Keys. I climbed up the back ramp, stood behind the band, and took a few photos...like this: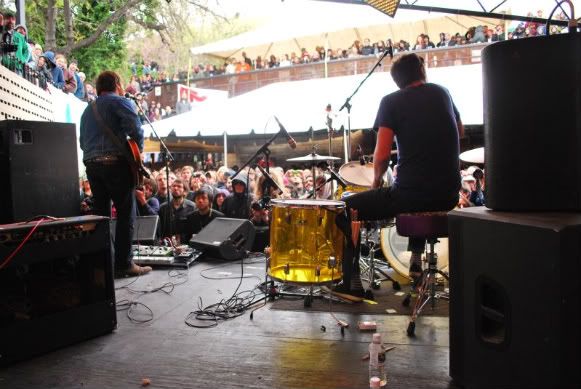 And this:
I didn't stay up there long because I did not want to press my luck.
Would you like to see a few pictures that feature Dan Auerbach?
Sure you would:
I mentioned that
MOG
-
THE WEB'S HOME FOR MUSIC LISTENING AND DISCOVERY
threw this SXSW party. Well, this is
David Hyman
, the CEO and founder of MOG. He graciously posed for a picture with me and did not kick me out for wearing that ridiculous hat in the backstage area.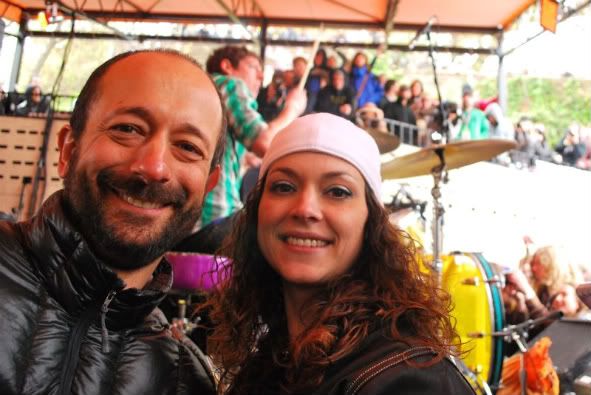 The Black Keys will make you dance. Well, unless you are some lame-ass twit who would rather check her facebook page and update her twitter shit than actually enjoy the best show she has probably ever been present for. I wonder if she even knew who she was watching? Probably not.
Everybody is getting down but the twitter twit.
Here are the boys leaving the stage: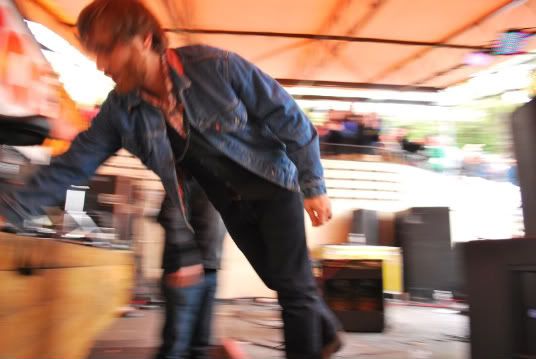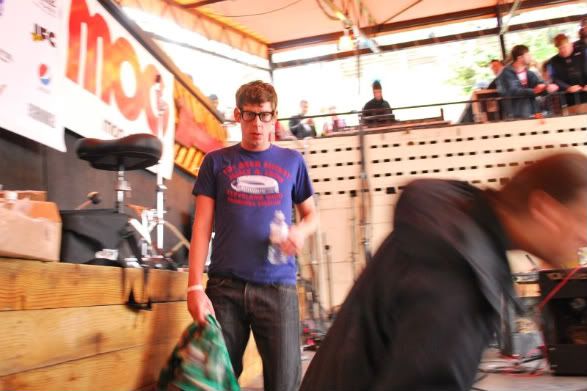 What can I say? We have excellent Black Keys Karma.
***UPDATE****
Need I remind you about show at
Bill's Place
during SXSW 2009? Here is a photo from that night. Too much fun.