Ooooooh! It Sparkles!
Have you ever been shopping at Tuesday Morning? It's one of those strange places that tends to be hit or miss. The aisles are small and the shelves are packed with all kinds of stuff. If you go on Tuesday Morning, which is when they stock the new items on the shelves (hence the name), you have to maneuver around all of the older folks that friggen' LOVE that store. Me and the grey hairs, we got things in common.
As far as price goes, that is also a hit or miss for this "discount" store. Some of those price tags do not suggest that there is anything remotely "discount" about this joint. I mean, $300.00 for an ottoman? Really? Tuesday Morning, you act like your poo don't stink when all the while you're covering the smell up with tea rose perfume. P-friggen'-U!
Having said that, you can most definitely find some good deals amongst the absurd. I happened to find 3 good items. Well, I think they are good. You may think they are garbage.
First up - Crystal Perfume Decanter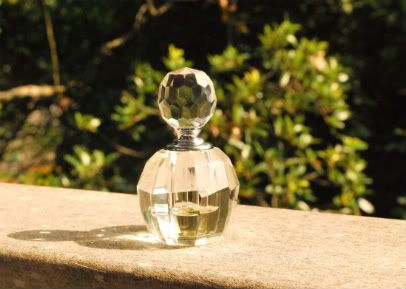 I have always wanted one of these. Growing up, I would watch old movies from the 40's and 50's and the starlet often stored her perfume in one of these beauties.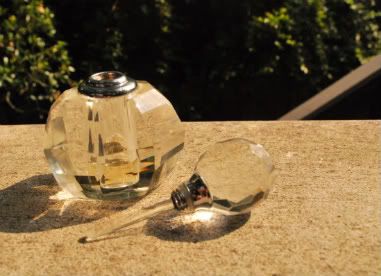 And now I have one.
(pssst, it was not expensive. None of the items you are about to see were expensive. You know me...I am thrifty. Well, except for the Chanel nail polish incident).
They must have gotten a crystal shipment in because I also found this: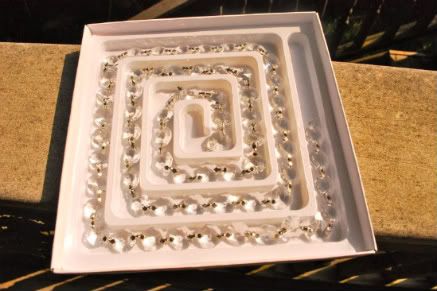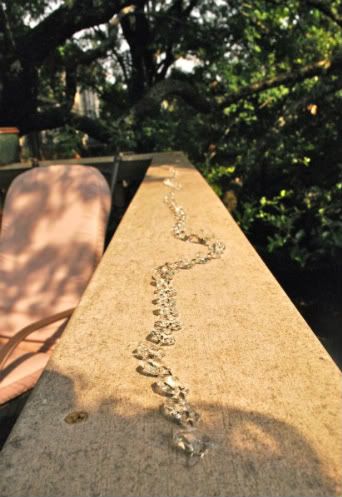 Crystal Garland. Yes. I am going to fashion something out of it and display it on my back patio. That is the plan, anyway. I have never seen crystal garland before. I did not know they even made it! Wait....maybe I will make a necklace out of it instead. Oh the possibilities!
And finally, Little Bee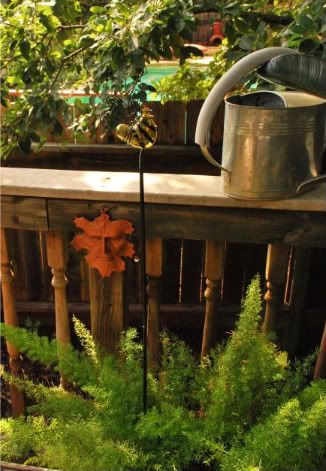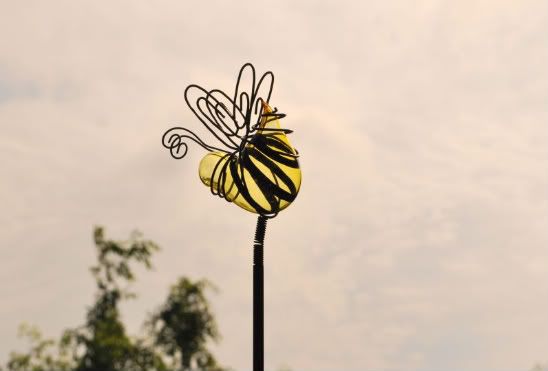 I am giving this to Miss Bee for her back yard area. It's really cute. Hope she likes it.
In other news:
Dale chased down a booze-hound and called 911. I will tell you that story in my next post.