Unisex
This good looking fella is
Mechad Brooks
. He plays the character Benedict Talley ("Eggs " for short) on the HBO series True Blood.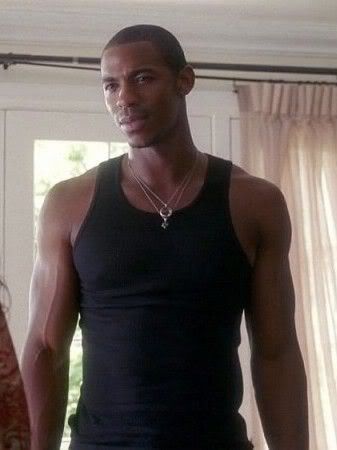 Two random bits of trivia regarding Mr. Brooks:
1. He is from Austin.
2. I have that same necklace that he is wearing.
Dale and I recently caught up on the last season of True Blood. We don't have HBO so we just wait until the show comes out on DVD and we rent the entire season. It's fun to be able to watch the shows back to back. Any-poo, throughout most episodes of season 2, Eggs was wearing the necklace he is wearing in the above picture. I myself purchased that very necklace from Dillard's (of all places) about a year or two ago. Here I am wearing the same necklace during Pachanga Fest back in May:
I bought it because it looked like it might have magical powers.
*Edit* That is such a strange picture of me. Now you know why I did not include it in the actual Pachanga post. Too creepy.
Now we know that the necklace looks good on both men and women. I wonder if it looks good on dogs?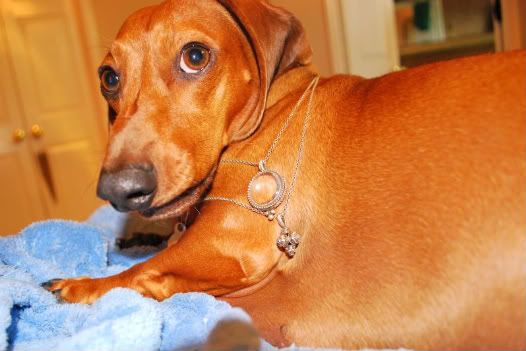 Yup. You rockin' it, Cooper!