Wednesday Supper
What did you have for dinner today? We had grilled chicken, corn on the cob, and melon salad. Mmmmmmmm boy! It was as good as it looked! See for yourself: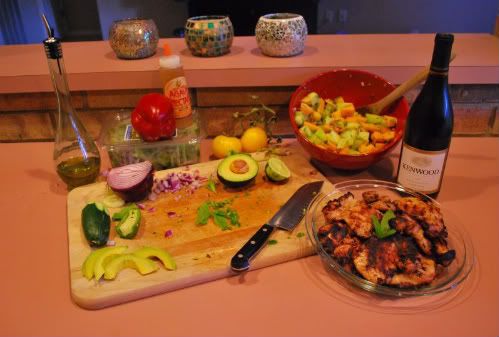 See the wine? It's Kenwood Pinot Noir and it is my favorite wine of the moment. It's on sale at Randall's if you want to try some for yourself.
In other news: I made a trip to the thrift store. I bought three dresses. One looks like it is from the 40s or 50, another from the 80s and another from the 90s. Since it is GPOYW, I will post pictures of myself in the 90s dress.
Actually, we all know it does not have to be Wednesday for me to post a picture of myself. It just has to be a day of the week that ends in a "y."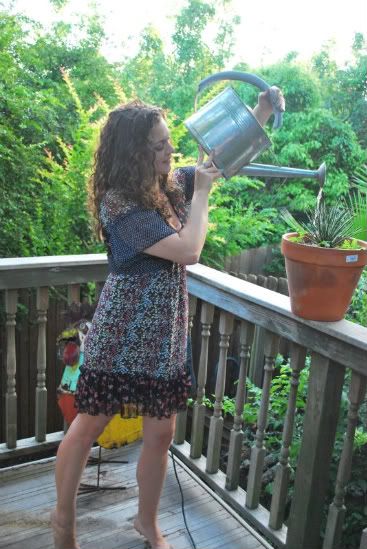 I asked Husband if he liked it and he said that he did. Then, he said "I'm going to start calling you Rhiannon." I guess it is a little Stevie Nicks-ish, what with the flowy material. I thought it looked more like something Brenda would have worn on 90210. If I had Dr. Marten boots the look would be dead on.
Dang, this wine is gooooooooood! If only I had some chocolate to go with it.