I'm Not a Fan of the Fireworks.
The 4th of July is not my favorite Holiday. I don't want to be anywhere near the lighting of fireworks for fear that something will go wrong and I will end up with 3rd degree burns on 70% of my body. Seriously, you mix alcohol with bottel rockets and somebody somewhere is going home minus a finger. I especially loathe roman candles, the firework you can aim at your friends. no thanks. I'll be inside reading restaurant reviews while you pop your crackers. Thankfully, I have a friend who does not mind the fireworks. Her name is Tirzah and she took all of the photos (except for the last two) for today's blog. She knows her way around a camera, so we are in for a treat.
Dale In Josh's Shed
Josh and Tirzah helped us celebrat the 4th by hosting a BBQ at their house. We layered on the Off (bugs were out) and mostly stayed outdoors.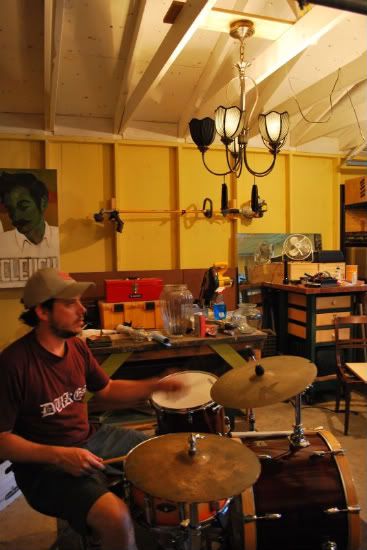 Josh has a drum kit in his shed.
It's Amy, taking a break from Law School
I held a sparkler for about a second before a super spark defected from the stick and landed on my toe. That was all it took for me to throw my stick down in defeat. SCREW YOU, SPARKLER!
Sarah and Dale
I kissed the Dale and retired to the safety of the kitchen while the rest of the gang practiced thier devil-magic-pyro show.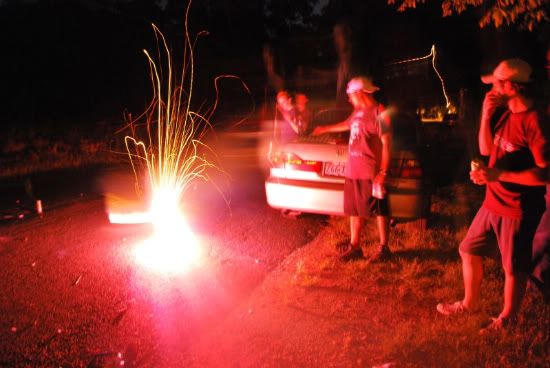 Boys with Sparklers?
Heart
Double Loop
Circle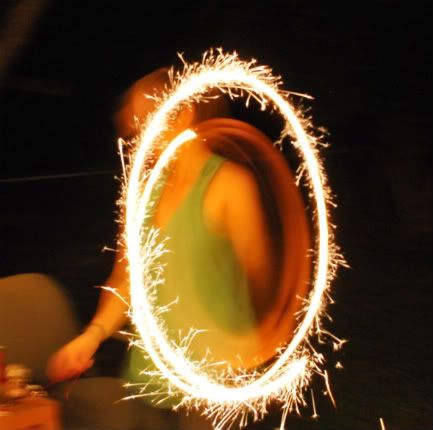 Tirzah
Hope ya'll had a nice holiday. Really, I do. If you were here next to me I would give you a big hug and a kiss on the cheek. I would say, "Hey, I hope your 4th of July was great. I hate fireworks but I know you kind of dig them, and that's ok. You're ok." And then, I would serve you a slice of apple pie. You would eat it and smile.