New Drapes, Fool!
I recently visited my friend Mary at her bad ass home in east Austin. Mary has an eye for design and it shows in the way she has decorated her lovely abode. While standing in her kitchen, I noticed some beautiful curtains. They were colorful, bold, and added so much to the room. I have been meaning to get some curtains for more of my windows ever since I moved into the house. It's been three years and I have only dressed the windows in our bedroom, the office, and one set of windows in the big living room.
Not acceptable.
I went to Pier One and found the curtains I was looking for.
Here is the print up close: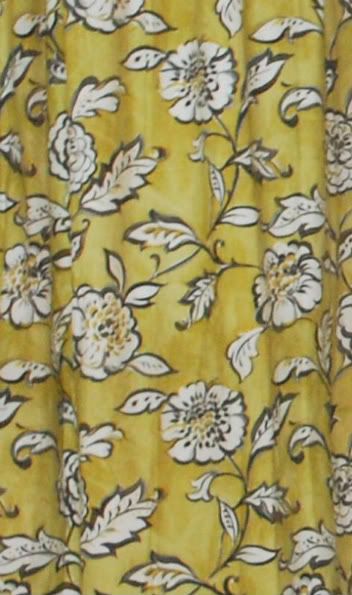 They were in the clearance bin. I got them for $30.00 for the set. Awesome.
I think they were so cheap because they were longer than the standard length of 84". I had to hem them, but that only took about 10 minutes.
Now I have an unruly desire to buy more curtains. I found some at Antropologie that made me drool but those babies are like $200.00 a panel. SHEESH!
Here is another view- with Cooper.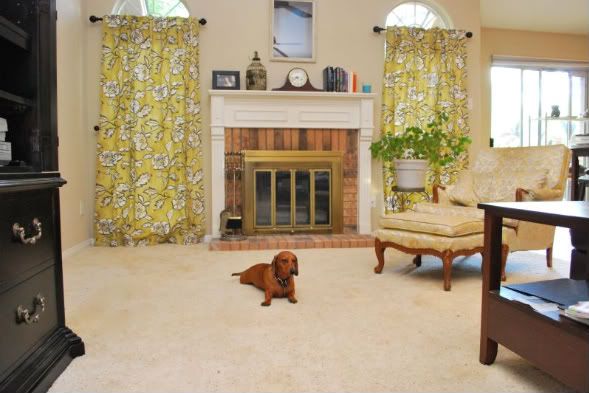 I'm going to check out Fanny's Fabric store in South Austin to see if I cant find something special.
I have already looked at IKEA and I gotta say, I was not impressed. The search is on!
In Other News:
This Saturday, we will be going to Hanovers in Pflugerville for some LiverDog action. For those of you from Lubbock, LiverDog is comprised of Drummer Michael Lefty Lefkowitz, Down Town Chuck Brown on the Bass, and Arnold Wells on guitar and vocals. Should be fun!