A Life Aquatic
Years ago, I was in the bathroom of some club back in Lubbock when a drunk co-ed came up to me and said, "oooooh my gah, you totally have mermaid hair!"
I knew what she was getting at, though I had never had my hair compared to a mermaid's until that moment. My hair was (is) big, curly, and sometimes unruly.
If you search "mermaid hair" on google images all sorts of styles come up. All of them are long, but some styles are straight, some with loose curls, some with tight curls, etc. I found this one and think it is what the drunk girl had in mind when she paid me the, um...compliment.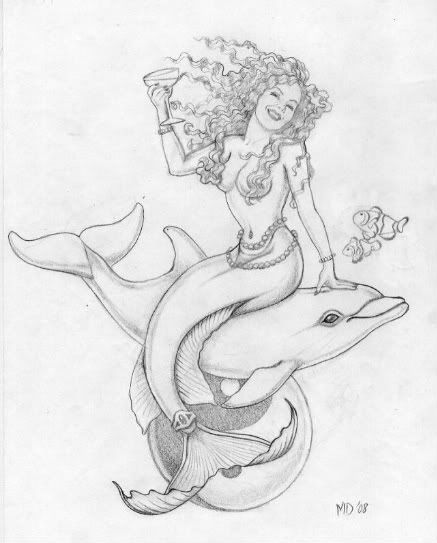 drawing by
unkeymonkey
Today, I went to Waterloo records for some new music and a store employee paid me another unusual compliment with a similar theme. He said, "you look very....aquatic." I laughed and said, "thanks?" I then said, "It's probably my aqua fingernail polish." and he said. "yup." I said, "and maybe my necklace?" He said "yup."
Here is what I was wearing: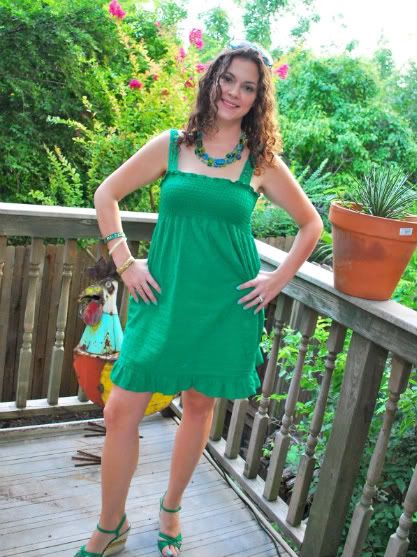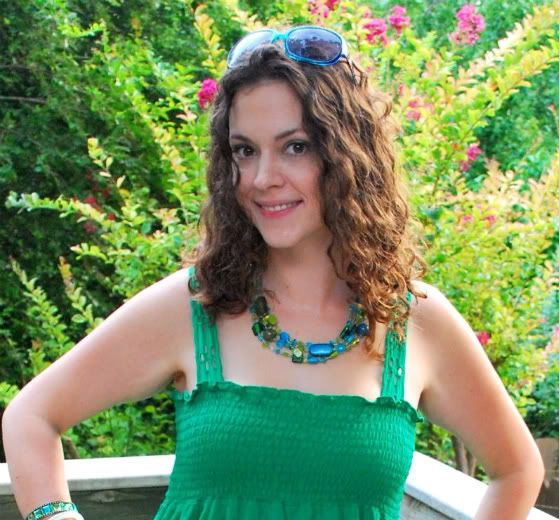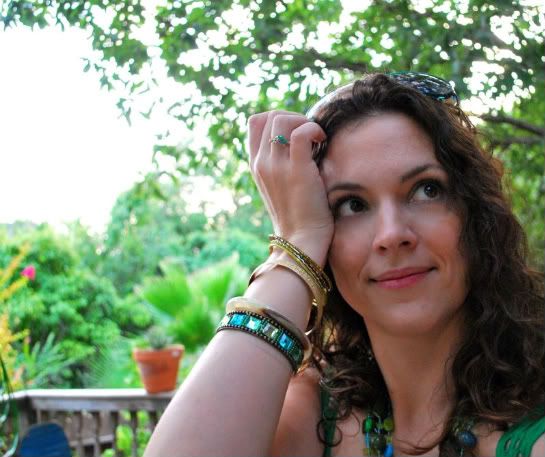 Maybe I should be a mermaid for halloween. Remember when Donna did that on 90210? She could barely walk around because the "fin"portion of her outfit was so tight but, darlin', she looked fabulous. I think Kelly almost got dated raped in the same episode. Oh 90210, you taught us so much.
Back to waterloo, I picked up
Leatherbag's
new album Hey Day and so far, it's really good. I have only listened to the first three tracks. I will resume listening tomorrow. I also bought
Mumford and Sons
album, Sigh No More. I have only heard a few songs from this album and I really like it. Sounds a little like Dave Matthews with a bit of an accent, more words per verse, and extra stomp.
Oh, and I bought
Heartless Bastard'
s album, The Mountain, because I gave my copy away to a friend.
Side note: I really need to get something from Deer Tick. I don't know which album to purchase first. I am also thinking of checking out The Dead Weather's new album.
In Other News:
Hacienda plays The Limelight in San Antonio on July 21st. It's a free show and The Hawks (of Holy Rosary) are playing as well.
Leatherbag plays somewhere in Denton on July 24th and at the Parish in Austin on July 28th. I'm there.
The Carrots on July 30th at The Continental. WooP!
Sadly, I missed Delta Spirit's recent show. My back is ridiculous. I am getting some x-rays on Monday to see what is going on.