Sounds like Lubbock
Last Saturday, a group of us traveled to the land of Pflugerville (a little town just north of Austin) to see LiverDog. LiverDog is made up of three dudes from Lubbock. Back in the day, when I still resided in Lubbock, I had seen two of these musicians play several times. Lefty (on drums) and Chuck (on bass) were in a band called Plaid Joe (eventually it was Plaid Joe Trio). I did not personally know either Lefty or Chuck, but Plaid Joe was one of my favorite bands to go see. I had seen Arnold (guitar and vocals) do his thing in the band Mushroom Groovy. Chuck and Lefty both played the blues jam at The Spoon every Sunday night. I'm sure Arnold played the Jam quite often as well. Oh how I miss the Jam. To a teenager living In Lubbock, it sometimes seems that there is not much to do. Because of this, a lot of Lubbock's youth turn to learning how to play music. You can't swing a dead praire dog (indigenous to Lubbock) without hitting a dude with a guitar. Therefore, there is a lot of musical talent coming from the flat lands of my home town.
Buddy Holly is from Lubbock, as are The Maines Brothers, Natalie Maines, Jimmy Dale Gilmore, Joe ELy, and Butch Hancock. Oddly enough, Lubbock probably has more cover bands than any other city in Texas. Even the bands that play originals throw a bunch of covers into their set. I'm not sure if that was because the Texas Tech crowd of frat boys demanded cover tunes or what, but it's the truth.
Any-hoo, little did I know that when I moved to Austin, I would become friends with the musicians that I admired so much:Lefty, Chuck, and Arnold.
They have all been in Austin for years and have been playing around in different bands here and there. Most recently, they came together as LiverDog. Here they be: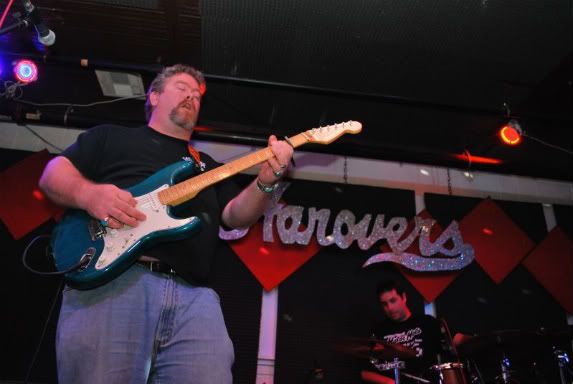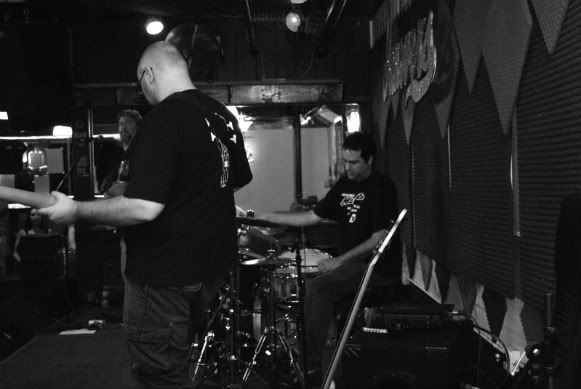 We had such a good time at this show. They played some funky old blues covers and some originals as well. Their set was as tight as a camel's ass in a sand-storm. The rhythm section is something to behold as Chuck and Lefty have played together since god was a boy.
I only wish the photos of the band were as good as the pics Dale took of me and my ladies:
Or even as good as this one: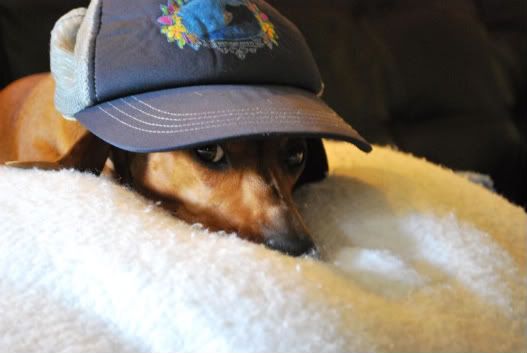 Yes, that is Cooper wearing a hat.