Deep Tissue
My buddy Danny is not a trained masseur, but he gives the best back rub I have ever had. Whenever he visits (or when I visit him) He knows that I will be asking for a back rub.
When I found these images on my camera I told Dale that I don't even remember him taking them. I don't even think I was aware that he was clicking away with the camera because all of my attention was on the amazing back rub an all of the wonderful sensor-ation (that's sensory information...I just made that up) that it provided. I even appear to be looking right at the camera in the last shot and I still say I have no recollection of the camera being present.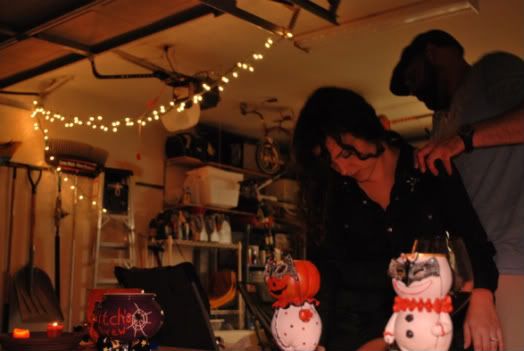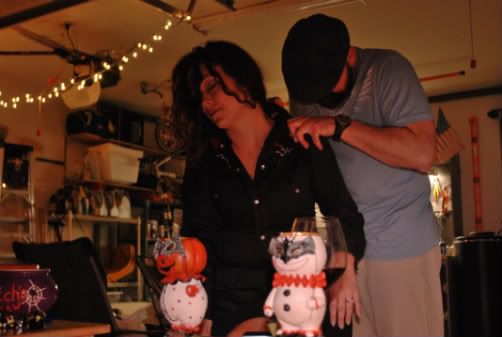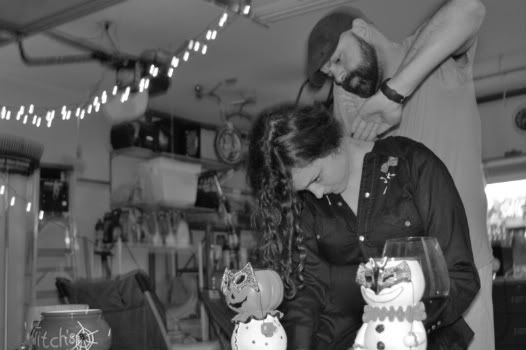 Neck surgery is scheduled for December 21st with my pre-op on the 20th. Dale wants me to get a second opinion just to be safe. Ugh. I have been to plenty of doctors over the 5 years that I have been dealing with this. I have tried everything. This surgery is next on the list of things to try. I truly think it will work.
Dale also said he wants to be in the operating room with me.
.....
WHAT? I told him, "honey, you can't even watch the surgery scenes on ER much less watch them cut my neck open."
he replied with "Well this is different. I need to be in there so I can watch them."
"Watch them do what?" I said....."Are you afraid they are going to put a tracking device in my neck or something?"
This ain't Labor and Delivery, fella. You can't just be in the operating room.
I must say that I love him for being worried and protective.