A Ghostly Tale: Day Photos
How do you celebrate Halloween? Do you go to a party and gobble up all the jello shots? Do you dress as a "sexy" cop, kitten, construction worker, plumber, teacher, nurse, etc? Do you chill at your house and pass out candy? Do you watch scary movies with your honey?
Do you make your own costume, purchase a wig, dress up and have a photo shoot?
That's what I do.
Hey, it makes me happy. You know I love dressing up and I love crazy make up so it only makes sense that I would love Halloween. I also am partial to the strange and unusual which is what Halloween is all about, right?
Here are the pictures I took during the day. Tomorrow, I will post the night photos.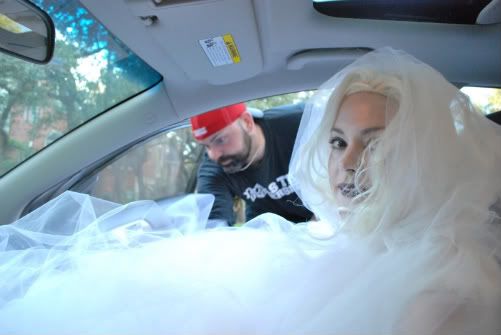 We drove down the street to the park. I did not want to walk the streets in my costume just yet. I was saving that for later.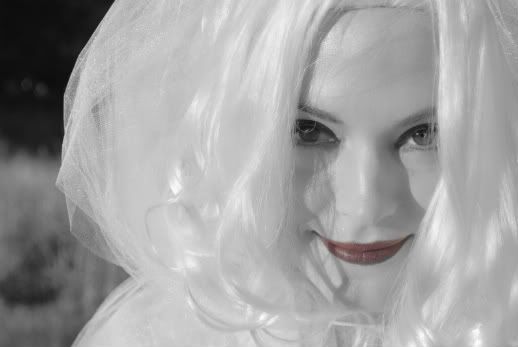 White base make up (only cost $1.00) and dark everything else.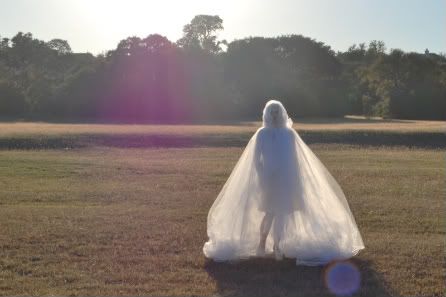 There was a slight breeze which helped my costume flow.
(The costume is made from 7 sheets of tulle fabric. Each sheet was 140 inches long and 108 inches wide.)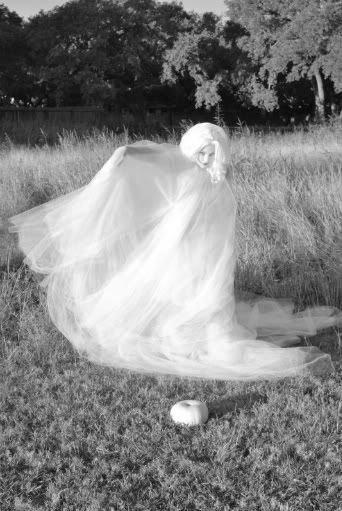 I knew that white pumpkin from my front yard would be useful. I grabbed it at the last minute...right before I got into the car. Actually, I made Danny grab it.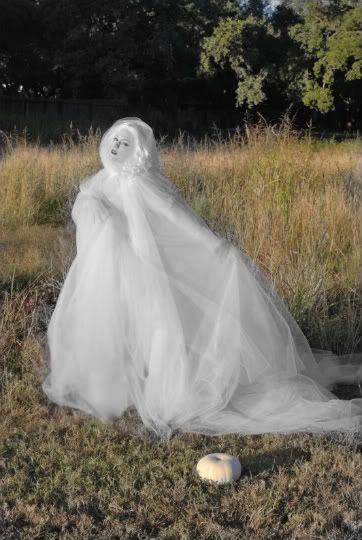 Ah, fun with editing. Normally, I think the black and white/color combination photos are a bit cheesy but when you are going for that ghostly feel, this editing technique is perfect.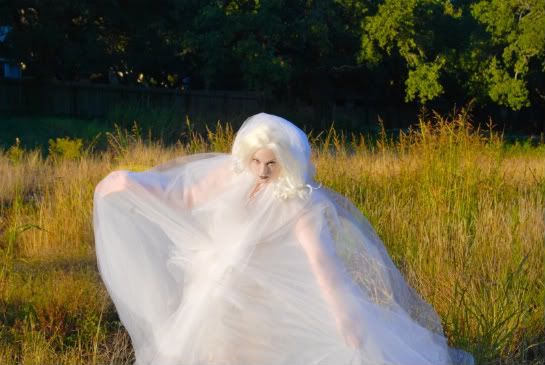 Saturation boost.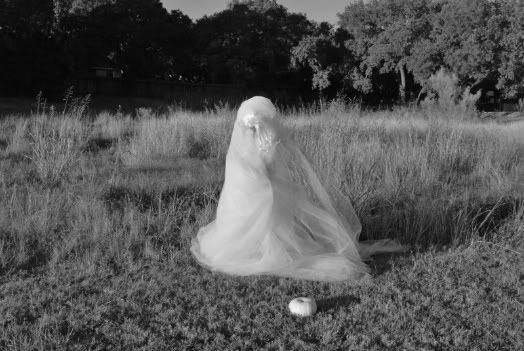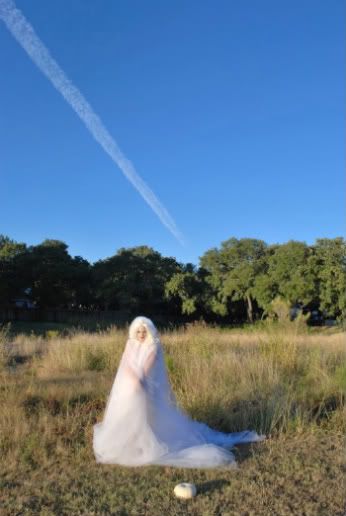 Dale's favorite. Speaking of Dale, he took all of these photos. He is good, no?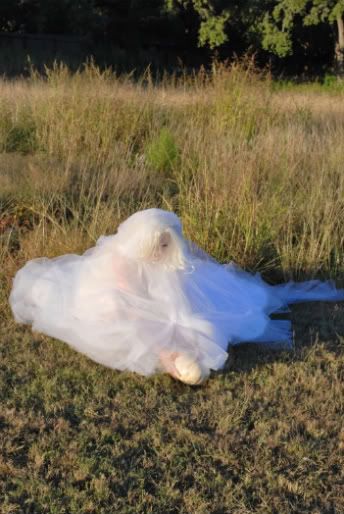 I'm melting! What a world, what a world!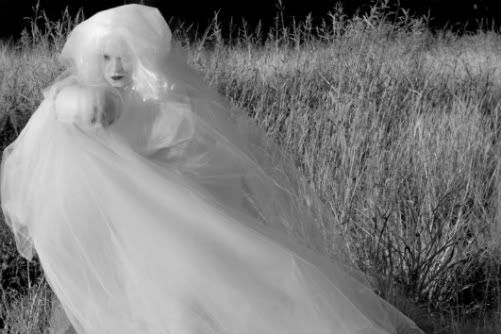 If you could not tell, I was a ghost. I'm all about taking the classic costumes and making them awesome. Last year, I was a ghoul. I wonder what I will be next y
ear?
Come back tomorrow for some more.